Red Bull had Albon re-enact Hamilton's line through Copse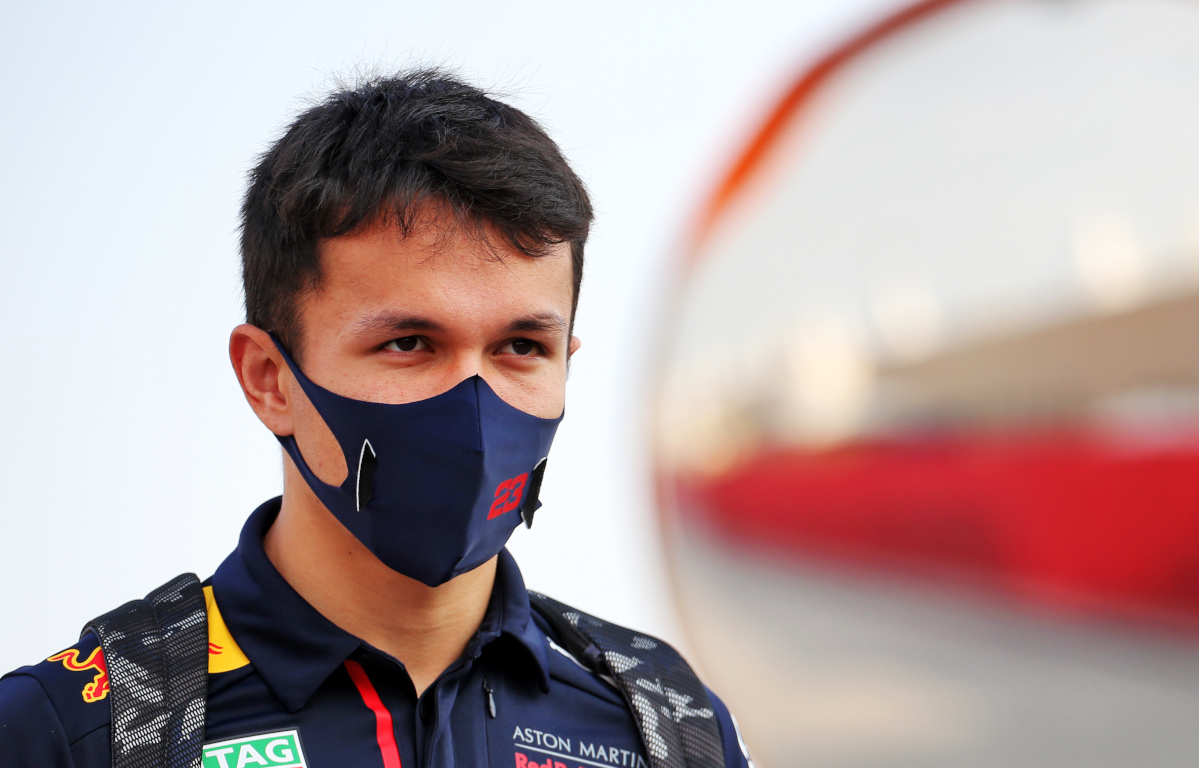 Red Bull's evidence in the review of Lewis Hamilton's British GP penalty consisted of a PowerPoint presentation and footage of Alex Albon recreating the lines the Brit took.
Incensed by Hamilton's 10-second penalty for a crash that left Max Verstappen battered and bruised, Red Bull formally requested a review of the British Grand Prix incident, and more to the point, Hamilton's penalty.
That took place on Thursday with Red Bull presenting what they dubbed to be new evidence.
That evidence was reportedly a PowerPoint presentation of slides that included GPS data on where both cars were in the build up to the crash and at the point of contact.
The slides also included Hamilton's different line in his late-race overtake of Charles Leclerc through Copse, a pass that handed the Mercedes driver the race win.
It also, rather more theatrically, included footage of reserve driver Albon taking the line that Hamilton used in the lead up to the crash, Red Bull wanting to prove that there was no way he could have made the corner.
The team used a filming day, usually reserved for promotional work, to re-enact the crash.
With Albon driving a 2019-spec Red Bull RB15 at the Silverstone circuit, the team set about creating footage of the various lines.
Jump onboard with @Alex_Albon for a 𝘃𝗲𝗿𝘆 𝘀𝘂𝗻𝗻𝘆 tour around Silverstone 😍☀️ pic.twitter.com/LKYbOH69AM

— Red Bull Racing Honda (@redbullracing) July 22, 2021
Red Bull merchandise is available to purchase now via the official Formula 1 store
The stewards, though, didn't take kindly to this, saying Red Bull had "made" evidence to support their claim.
"The slides in Annex 2 to the competitor's letter, which have been relied upon as new evidence, were not discovered, but were made for the purpose of submitting documents in support of the request for review," read the stewards' statement.
"And they were made on the basis of evidence available to competitors at the time of the decision (GPS data). This clearly does not meet the requirements of Article 14."
The stewards said that Red Bull presented slides "a re-enactment of Hamilton's lap one line based on a lap allegedly driven by another driver".
The stewards rejected Red Bull's review while Mercedes have responded to that saying it is time for the Milton Keynes squad to stop trying to "tarnish" Hamilton's good name.