Red Bull looking at 'any options in F1' for Albon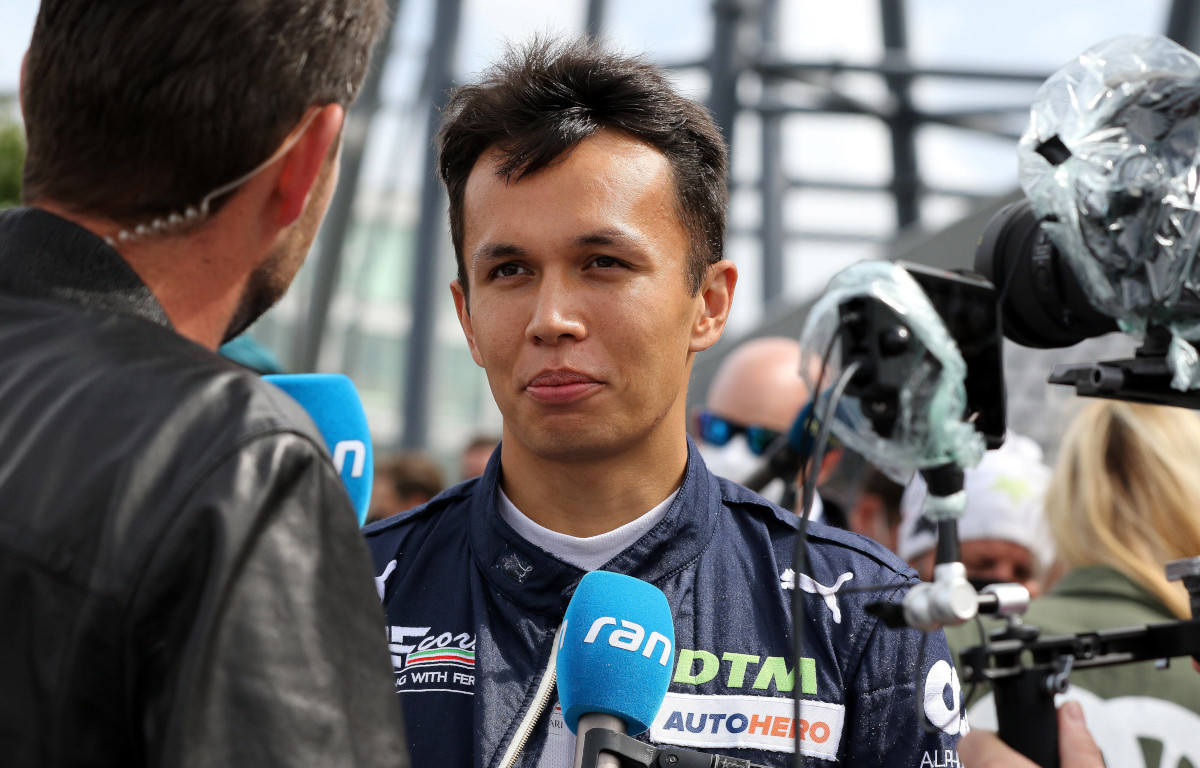 Despite Friday's news confirming Red Bull's full 2022 line-up, Alex Albon could yet return to the Formula 1 next season with another team.
Red Bull team boss Christian Horner says he is looking at "any options" for the Thai-British racer.
Albon was dropped by Red Bull at the end of last season but, while in recent years the drivers dropped from Red Bull have been handed a safety net with AlphaTauri, it didn't work out like that for the 25-year-old.
Instead he fell all the way down the pecking order to a reserve driver role with Red Bull also placing him in DTM where he won last weekend's race at the Nurburgring.
The timing of that, though, wasn't enough to see Red Bull offer him another shot at a Formula 1 race seat.
Albon's hopes of making it back onto the grid with Red Bull were dashed on Friday when the team confirmed Sergio Perez as Max Verstappen's 2022 team-mate.
BREAKING: Red Bull confirm Sergio Perez for the 2022 season.

Vamos Checo! #F1 pic.twitter.com/6pSU3McT6M

— PlanetF1 (@Planet_F1) August 27, 2021
F1 TV Pro is half price for two months! In order to claim this fantastic discount, click the following link and use the promo code SPA50 at checkout!*
*Offer expires at 23:59 on Sunday, August 29. Offer only available on Pro. Customers will need to take out a monthly subscription and this offer can only be redeemed on web. Offer not available in NL, FR or NZ.
Albon will continue with Red Bull in 2022, staying on as the team's reserve and test driver, "unless of course he has an opportunity to go racing" says Horner.
"Alex still remains an important part of the team," he added.
"He has played a key role this year; he will continue to play that role.
"We are just looking at, are there any options in Formula 1 for him for next year? But in the event that he's not in a race seat, he will be performing the same role that he has done for us this year.
"He's doing a huge amount of work on 2022. He's obviously done all of the heavy lifting early on and he's playing a crucial role in that."
Asked whether the Thai driver could return with another team, Horner replied: "You never know, but he's a capable guy and a quick driver.
"He's doing a good job in the DTM, won his first race last weekend and he's an important part of our team."