Marko says Red Bull will appeal Hamilton verdicts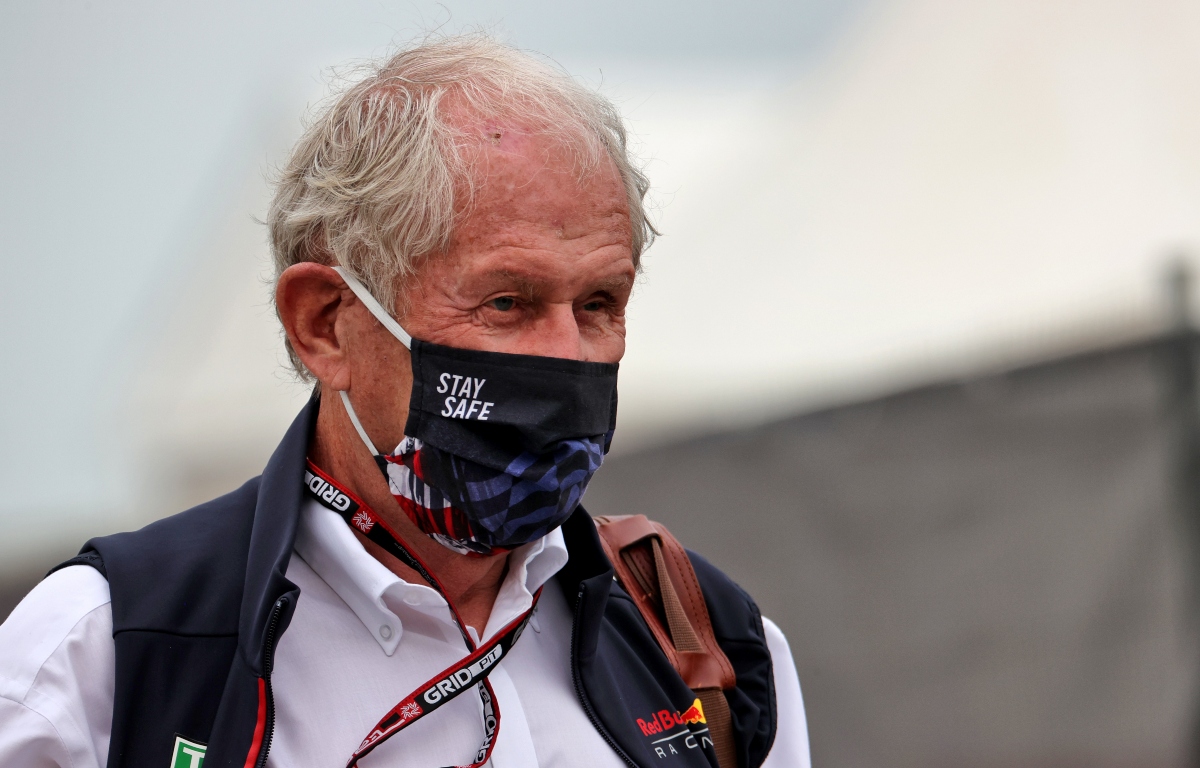 Helmut Marko says Red Bull have lodged an appeal over the stewards' decisions against Lewis Hamilton in Saudi Arabia.
Hamilton was reprimanded and Mercedes fined €25,000 after they were found to have impeded Nikita Mazepin in FP3, while no further action was taken against a double waved yellow flag infringement – as the yellow flag button had been pressed by mistake.
Hamilton was not given a grid penalty in those decisions and the Red Bull advisor confirmed the team have queried these verdicts.
"We have appealed against this decision," Marko told Servus TV, quoted by RacingNews365. "In Qatar, Max gets five penalty points. Here, suddenly a yellow is no longer a yellow. There is another interpretation.
"But it can't go on like this, that you interpret it in such an arbitrary way."
The stewards said there was a "failure in communication" by Mercedes, who needed to give Hamilton more of a warning before Mazepin arrived behind him at Turn 8.#F1 #SaudiArabianGP pic.twitter.com/iBtUvAoogf

— PlanetF1 (@Planet_F1) December 4, 2021
The stewards blamed Mercedes for a "failure in communication" with Hamilton during FP3 as Mazepin closed up behind him, which meant he did not get out of the way in his usual manner – which they explained in their ruling.
"The driver was given a 10-second warning that Car 9 was approaching when he was at Turn 2. Due to a failure in communication by the Team, he was not given another warning until Car 9 was alongside him," read the stewards' statement.
"The Stewards accept this circuit presents challenges for drivers in relation to using their mirrors as the method of determining the approach of overtaking cars. Although it is the driver's ultimate responsibility to avoid impeding, for this circuit the driver must depend upon the Team to communicate efficiently. This did not happen in this case and accordingly the penalty for the Competitor is imposed."
Mercedes lodged an unsuccessful request for a 'right of review' against Max Verstappen's defensive driving against Hamilton at Interlagos, and Red Bull appear to be returning the favour this weekend in Saudi Arabia.
Verstappen had appeared to be on for pole position in his final qualifying run in Jeddah, but he locked up and crashed into the wall at the final corner, which means his title rival is set to start the race at the front on Sunday.
Championship deserves proper ending
The tale of the fight has been so immense, it needs a good finish.