Red Bull now have a Wolf to 'protect' the team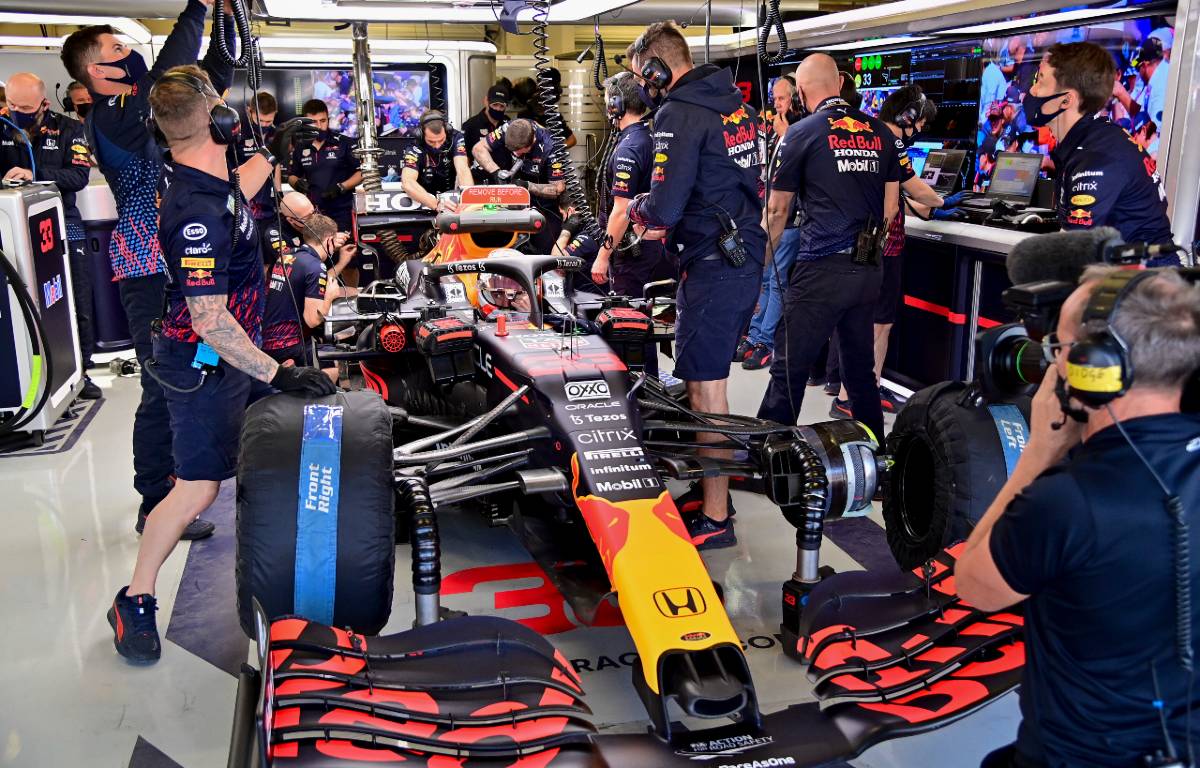 You might have thought a Wolf teaming up with Red Bull is the last thing that would happen…but it has.
Toto, with the extra 'f' at the end of his surname, was public enemy number one to Red Bull during the 2021 season when the Mercedes boss and his opposite number Christian Horner clashed on several occasions.
But the Milton Keynes-based squad have clearly not been put off by the name in taking on a new partner who, in their own words, will "protect" the team in 2022 and beyond.
Wolf protects Red Bull, who would have thought it?!
It is only a name, of course, and Horner's team are clearly very happy to link up with Arctic Wolf, who will be their cybersecurity partner to enhance their data protection.
"Leading the pack in security: Arctic Wolf to protect team from 2022," reads the headline on Red Bull's announcement of the link-up.
"Modern Formula 1 is driven by data almost as much as it is by the incredible athletes behind the wheel," said Horner.
"With vast amounts of information being generated in the creation of Red Bull Racing's cars and being sent from the track to the factory, every day protecting the competitive edge we work so hard to achieve is crucially important.
"Our partnership with Arctic Wolf will further enhance our cybersecurity operations and keep our data safe."
Dan Larson, chief marketing officer of Arctic Wolf, added: "Few businesses are as high-octane as Red Bull Racing, and the racing team personifies the excitement and velocity of its global powerhouse brand.
"Formula 1 racing is an amazingly complex operation, much like cybersecurity, and every element of the operation needs to be fine-tuned and integrated for peak performance.
"We are confident Arctic Wolf and our operational approach to cybersecurity will help Red Bull Racing end cyber risk."
The US company will implement its category-defining cybersecurity products across the team's existing technology and security infrastructure.
By equipping the team's existing infrastructure with its platform, Arctic Wolf will help ensure the mission-critical data and operations necessary for Red Bull Racing to achieve success on and off track are protected at all times.
System and network activity will be safely monitored 24/7 and 365 days a year, reducing potential exposure to computer systems at the factory, wind tunnel, the track and everywhere in between.
As for Toto Wolff, he revealed he had exchanged cordial text messages with Horner and Max Verstappen after the controversial end to the season.
Season review: Red Bull finally de-throne Mercedes
Red Bull had a dominant season and finally de-throned Mercedes.