Red Bull bosses laugh off latest Mercedes rumours: 'That does not make sense'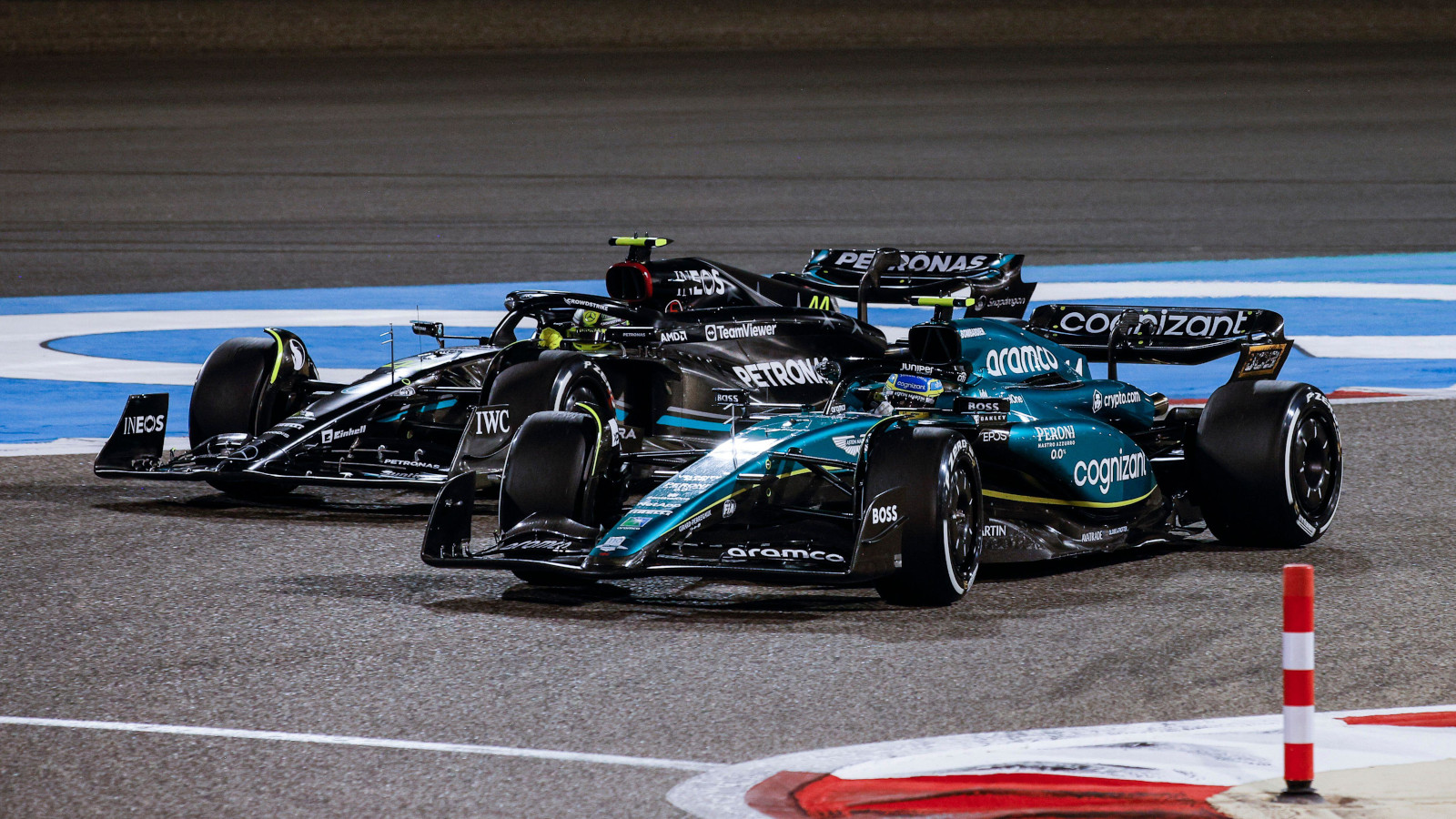 Have you heard the one about Toto Wolff having been given two races by Mercedes-Benz big bosses in Stuttgart to improve the team or else Aston Martin will effectively become the Mercedes works team?
Well it has Helmut Marko laughing – laughing it off that is.
Mercedes and Aston Martin, a customer of the Mercedes' engine department, had contrasting fortunes in the opening race of the new season.
While Aston Martin received plaudits after Fernando Alonso's podium finish in Bahrain with the team hailed for their much-improved AMR23, Mercedes looked to be a team in trouble.
The Brackley squad's W14 failed to impress with Wolff admitting they need to go back to the drawing board as he does "not think this package is going to be competitive eventually."
Mercedes' wretched start to the season has not only led to speculation about Lewis Hamilton's future and whether he'll still be around next season, it's also created a rather baffling rumour.
According to Sport1.de there is a rumour going around that claims Wolff has been given a deadline by Mercedes-Benz to improve, that deadline being round three of the championship in Australia.
And if he can't do so, well then Aston Martin will be the favoured team when it comes to Mercedes' engines, effectively becoming the works team.
Marko scoffed at the mere suggestion.
PlanetF1.com recommends
Lewis Hamilton to Ferrari talk resurfaces after rocky start to Mercedes season
Seven chaotic F1 race weekends: Missile strikes, COVID-19, track invaders and more
'Could you imagine Christian letting Toto off if they'd gone more akin to the Red Bull?'
"Why should Mercedes make a competitor stronger?" the Red Bull motorsport advisor responded to the German publication. "That does not make sense.
"Despite all the cooperation: At the end of the day, Aston Martin is a competitor for Mercedes in the passenger car sector.
"Mercedes will now do everything to make the season-opener, which was disappointing for them, forgotten. In this ambitious task there is certainly no room to help Aston Martin."
AlphaTauri team boss Franz Tost called it "nonsense" especially as today's rules say all works teams and their customers must receive the exact same specification of power unit.
"The rumours are nonsense," he said.
"The regulations clearly prescribe to the engine manufacturers that all customers must receive the same material. And as far as I know, everyone adheres to that very meticulously.
"A preference for a team is therefore prohibited and unrealistic."