Helmut Marko: Red Bull now 'cannot afford mistakes' with R&D penalty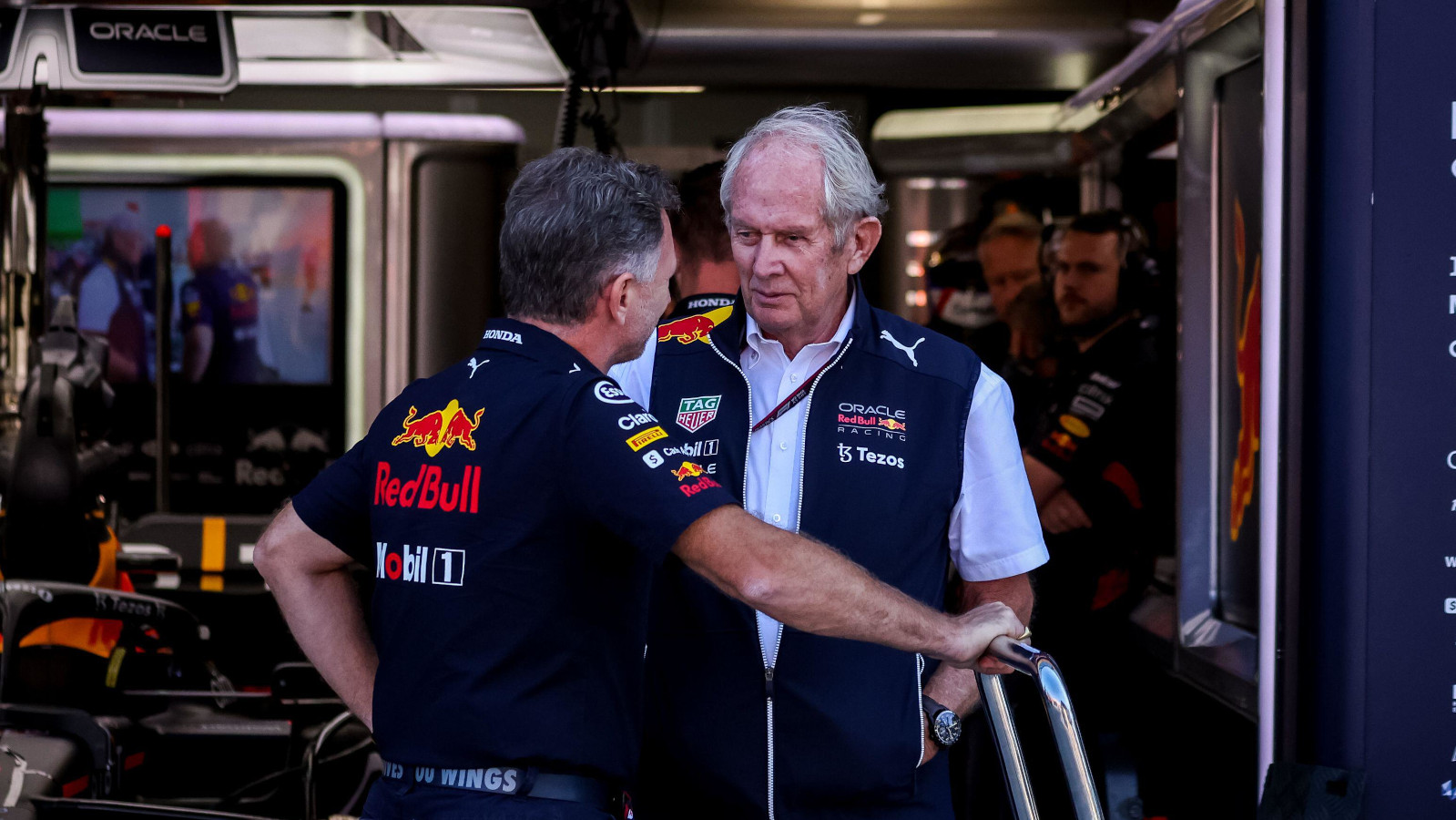 Slapped with an R&D penalty for breaching last year's budget cap, Helmut Marko admits Red Bull "can't afford to make any mistakes" in the wind tunnel.
Last season heralded the arrival of the budget cap era, the teams limited to a cost cap ceiling of £118,036,000.
But, racing their way to the Drivers' Championship title, it has emerged that Red Bull overspent by £1,864,000.
Although that's less than two per cent of the cap, rivals called for harsh sanctions and that, at least according to Red Bull, is what they were hit with.
Signing the Accepted Breach Agreement with the FIA, motorsport's governing body announced a fine and a 10 per cent reduction in Red Bull's R&D time.
That means less time in the wind tunnel and with CFD.
Given that the Milton Keynes squad has already wrapped up this year's Constructors' Championship they were already going to be limited in their R&D time next season, just 70 per cent of what the seventh-placed team is permitted, up to a 115% allocation for the bottom-placed constructor.
They've now lost 7 per cent of their 70, leaving them with just 63 per cent which equates to 202 runs in the wind tunnel.
"The penalty is tough," Red Bull motorsport advisor Marko told Sky Deutschland, "but it's just about the limit where we believe we can be competitive in the years to come despite the restrictions in the hours dedicated to wind tunnel."
Compared to Red Bull, Ferrari at P2 in the championship will have 240 runs next season with Mercedes, P3, permitted 256.
Red Bull will have just 63 per cent of #F1 overall wind tunnel and CFD quota.

It's a penalty that @jonwildemcr believes should hurt…https://t.co/OmNgTf6lmF

— PlanetF1 (@Planet_F1) October 29, 2022
"It's an enormous competitive disadvantage," Marko continued.
"Our wind tunnel is one of the first to be built. In terms of the turnaround time and the sensitivity to heat, we need even longer before we can find the right one temperature as it's not state of the art.
"We can't miss a shot. What we take into the wind tunnel has to work. We can't afford to make any mistakes."
Team boss Christian Horner, who rather than apologise for the overspend wants Red Bull's rivals to say sorry for accusing them of cheating, agrees.
"It's a handicap," he said. "We are going to have to work incredibly hard. It gives an advantage to our competitors, which is why they were pushing so hard for a draconian penalty.
"There were other sporting penalties available to the FIA. This one was lobbied hard for by our competitors because they felt it would hit us the hardest."
He reckons what rivals really wanted was for Red Bull to lose all R&D time.
"Some of them have been quick to talk in the media. I'm sure for them it [the penalty] won't be enough," he added.
"I'm sure if you burnt our wind tunnel down it wouldn't be enough."
Read more: Christian Horner's 'fairytale hour' press conference of no interest to Andreas Seidl