Red Bull explain how cost cap has changed F1 development 'discipline'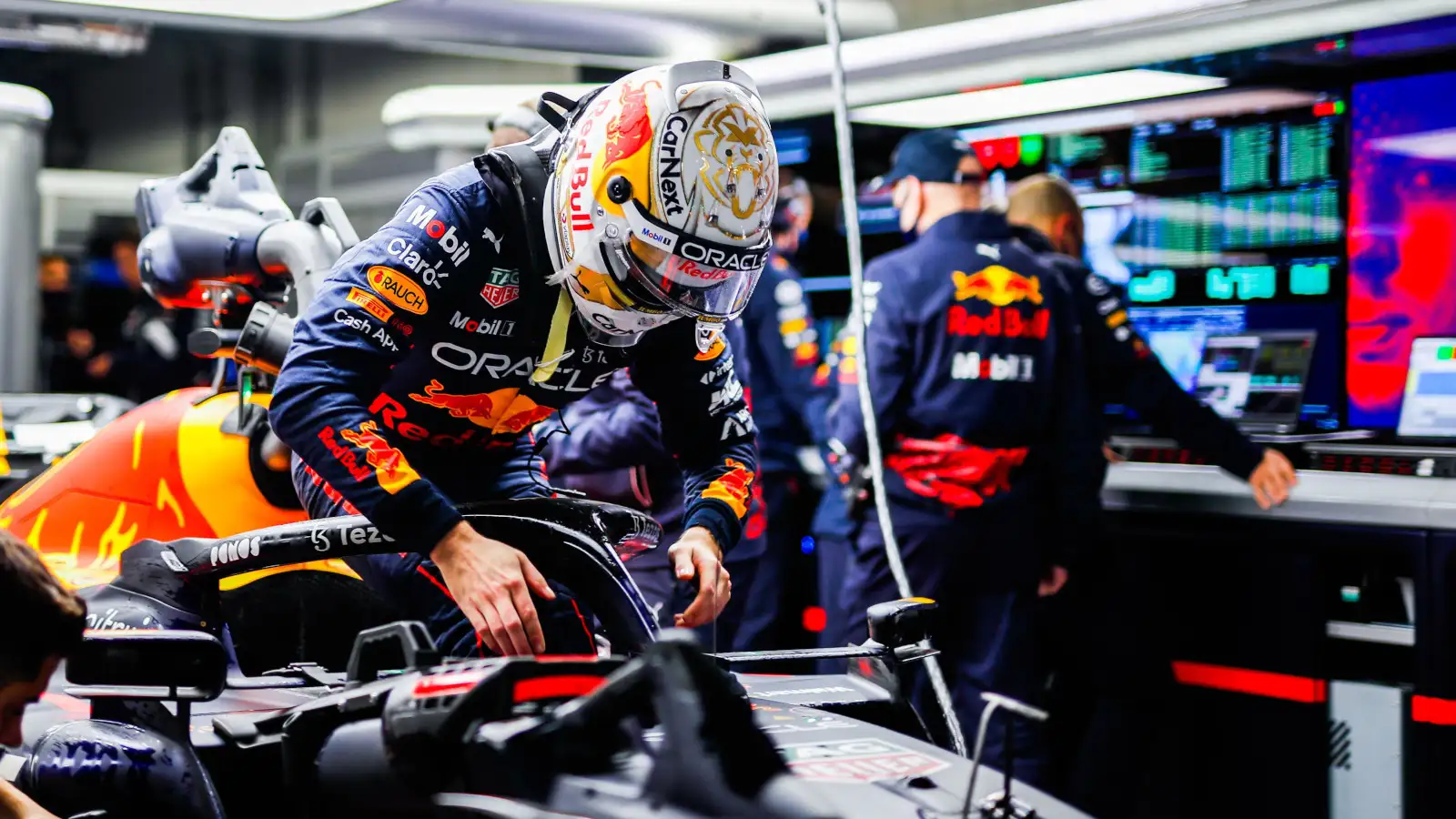 Red Bull must maintain an all-new mindset for seeking performance or risk their Formula 1 dominance, the World Champions' engineering chief has admitted.
The implementation of a $145 million cost cap in 2021 and a subsequent set of brand new technical regulations marked a new era for F1, piling pressure on teams. Red Bull adapted best, but glory came at a price.
Max Verstappen cantered to the Drivers' title in 2022 to secure consecutive championships with a record 15 wins. Then the FIA found Red Bull to have overspent by $2.2million (£1.86m), albeit not by design, during 2021 and punished the Austrian team with a $7 million fine and development restrictions via a 10 per cent reduction in wind tunnel time.
Red Bull will now be limited to 202 wind tunnel tests, compared to Ferrari's 240 and Mercedes' 256. With the budget cap falling to $135 million for 2023, the defending champions face an uphill battle to maintain their technical superiority – after the RB18 became one of the most dominant F1 machines of all-time.
"It's changed the discipline," Red Bull chief engineer Paul Monaghan told Motorsport.
"Before we could look at aspects that might have been bigger changes and cost us more money, and we were in an enormously privileged position to be able to consider doing it.
"That's changed tack a little bit. So our engineering discipline has changed to adapt to those rules. What we've taken on in previous years, we just can't take on now."
The slashing of the top F1's teams' budgets forced major changes, as Red Bull reportedly made 154 staff members redundant ahead of the 2021 campaign.
Despite the RB18's supremacy, Monaghan revealed there was "a little bit of performance" they had to forgo on the 2022 car to stay inside the budget limits.
PlanetF1 recommends
Unexpected hand surgery makes Kevin Magnussen a doubt for Daytona
F1 team principals: How long has each team boss been in charge?
Mercedes junior team: The drivers looking to emulate George Russell's road to F1 glory
Describing the new regulations as a "double-edged sword," the Red Bull chief engineer explained that he's not concerned by the threat posed to his team's position among the heavyweight teams.
"It denies us the ability to necessarily change our position within the performance ranking. The same is true of the others," Monaghan added.
"It's a discipline we've all got to enjoy, the same for everyone, let's get on with it, and see how we get on.
"I suppose you could ask the question a different way: did we make the right parts rather than the less valuable parts to keep our development rate going?
"Relative to our opposition (in 2022), you would think the answer is yes."
Red Bull have announced the earliest launch date so far for their 2023 car, with the RB19 set to be unveiled in New York just days before Williams' machine.