David Coulthard on Christian Horner, Red Bull and Piers Morgan-style criticism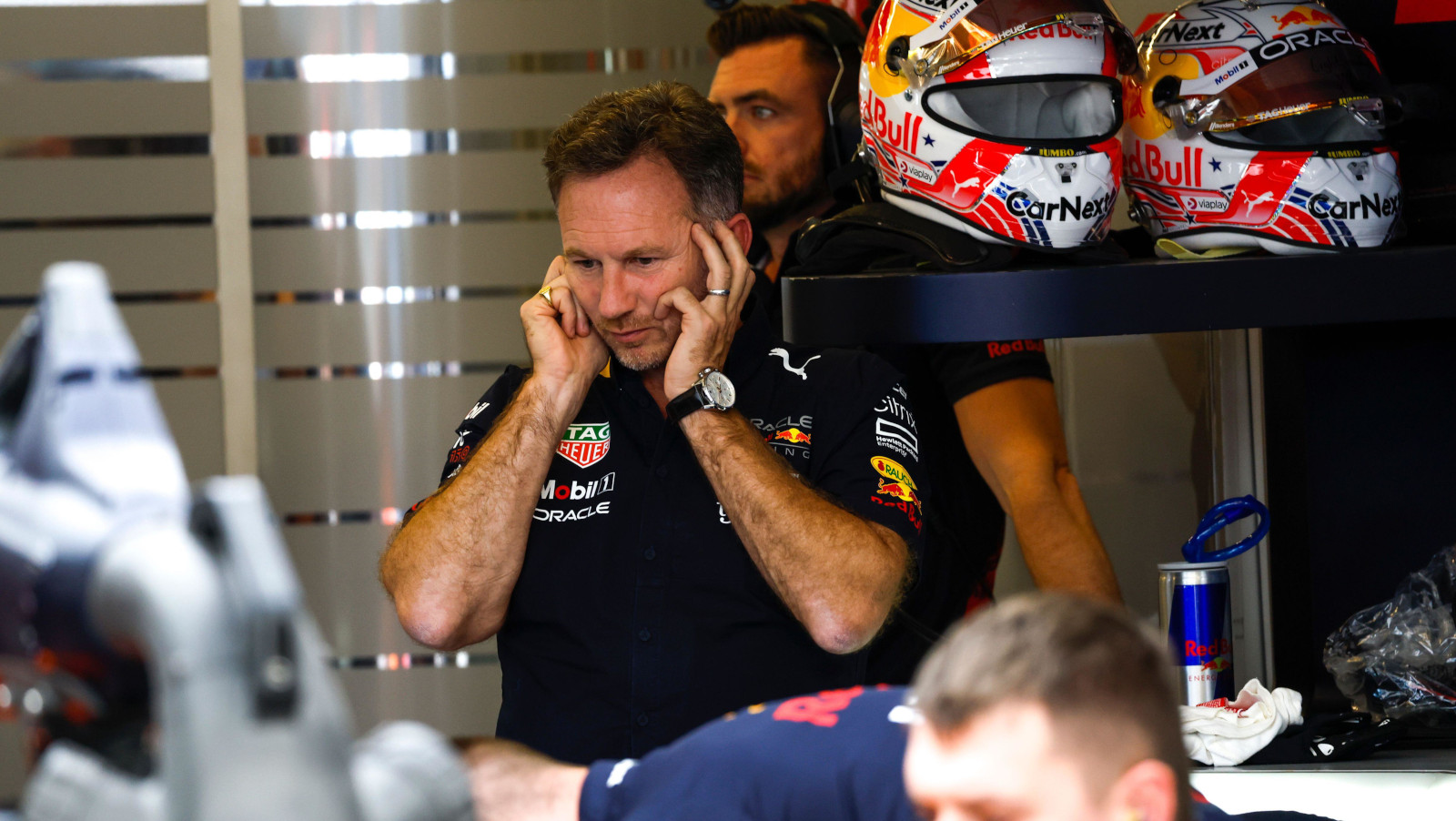 David Coulthard has said he can understand why Christian Horner feels Red Bull are "a cheap target" for criticism, but that comes with the territory of being in Formula 1.
Max Verstappen is now a back-to-back World Champion and Red Bull secured a World Championship double last year for the first time since 2013, but the noise surrounding both driver and team can often mean that the actual achievements become overlooked.
The controversial manner in which Verstappen clinched victory at the 2021 season finale in Abu Dhabi is still talked about frequently to this day and Red Bull's 'minor overspend' breach that was revealed during the 2022 campaign unquestionably became the biggest talking point of the year.
Red Bull also went as far as implementing a boycott on giving interviews to all Sky Sports platforms at the Mexican Grand Prix before normal service resumed at the next race. That was in response to what Verstappen felt were "disrespectful" comments made in relation to how he won his first World Championship title.
But, while Coulthard can sympathise with Horner over Red Bull being an easy target of criticism from other teams, the media, and the fans, they are not getting any special treatment.
"I can only imagine how much stick Ferrari get in Italy every single day, for example," Coulthard told Mirror Sport.
"It's an old expression, but one Mark Webber used a lot: 'To know what it's like to be somebody you've got to walk a mile in their shoes'. Obviously, Red Bull and Christian are going to be sensitive to any criticism of what they do, because it's personal.
"When it comes to the media, they all have the right to interpret the scenario and events based on their particular vantage point.
"I see Formula 1 from the view of having been a driver, so there are a lot of things that I'll have an opinion on that others won't, but that doesn't mean those opinions are not valid."
"If you only ever see things from people who agree with you or say nice things about you, then that's a very blinkered view on life.
"I suspect McLaren are sensitive to some criticism, and Mercedes had some criticism during their dominant era as well. You've just got to accept it.
"We've created all these outlets and, for those who are angry or extremely opinionated, it's an opportunity for them to talk to those who can be influenced by it.
"There's the 'Piers Morgan' style, where you take an extreme position and, without crossing any libellous lines, it gets talked about. You could argue that's good 'business journalism', because you're dragging people towards your articles and comments.
"Just because someone is an educated wordsmith, it doesn't mean they are not commercially driven. A little bit of controversy is a good way to build some hype."
Criticism will continue to follow Red Bull wherever they go
Christian Horner may feel Red Bull are a bit of a "cheap target" and you could argue there is some validity to that, but they did give people plenty of ammunition during the 2022 season in particular when news of their cost cap breach broke.
With that being the first major headline from the introduction of the cost cap, this will be used as the main measuring stick for which all other rule breaches will be compared to in the years to come.
Naturally, the driver and team at the top of the Formula 1 mountain are always going to be the ones with the biggest targets on their backs. Rather than labelling the criticism as "cheap", which actually only fans the flames even more, Red Bull should internally use the negative press to create an 'us v them' mentality.
The longer Red Bull dominate, the louder the dissenting voices will be. Just ask Mercedes.
Read next: Max Verstappen on being 'called out' in England for perceived Lewis Hamilton criticism