Why Red Bull have yet to protest Mercedes' rear wing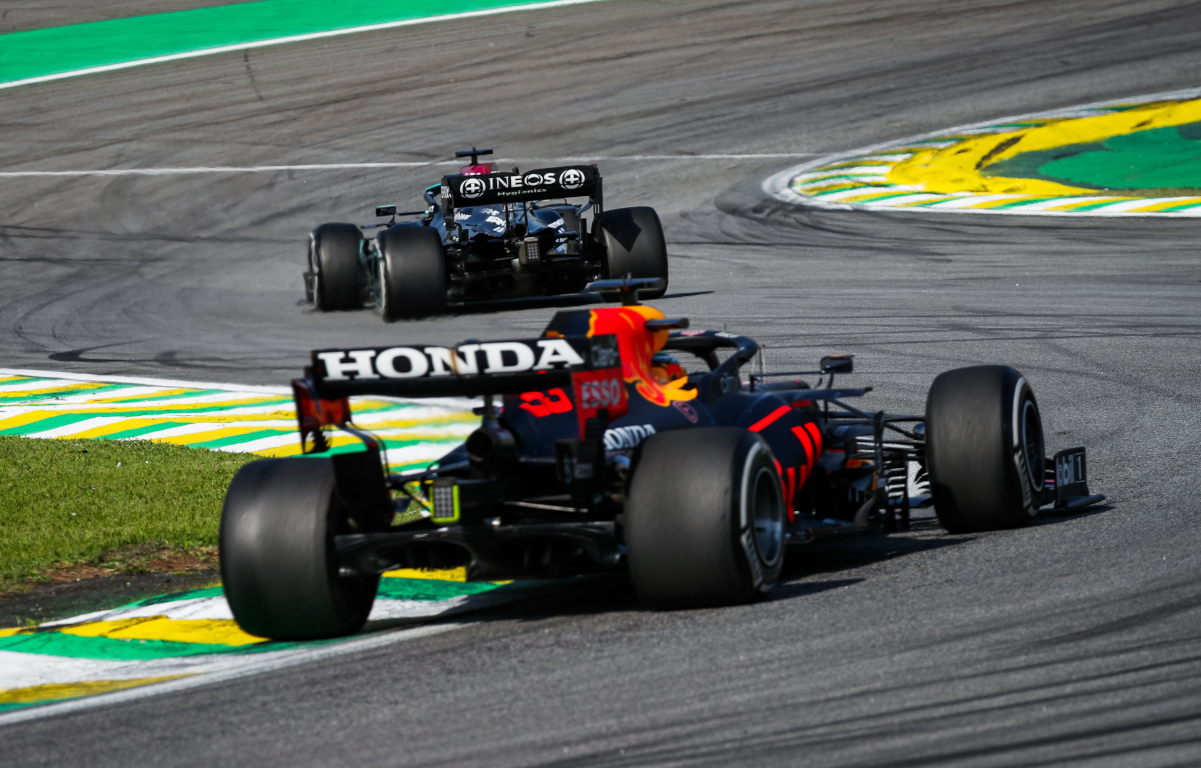 Red Bull did not protest Mercedes' rear wing in Brazil because they did not want to appear as sore losers, and they are still gathering evidence.
That is according to Auto Motor und Sport's Michael Schmidt.
Red Bull have maintained for several weeks now there is something going on with Mercedes' rear wing, something that is giving them a huge pace advantage down the straights.
Red Bull again raised the issue with the FIA at the Sao Paulo Grand Prix, which led to Lewis Hamilton being excluded from Friday's qualifying results.
However, that was not because of the issue Red Bull raised but rather a different one, as the gap in his DRS flap was found to be greater than the maximum allotted distance of 85mm.
Hamilton bounced back from that to win the grand prix on Sunday, 10 seconds ahead of Max Verstappen, reducing his deficit in the title race to just 14 points.
Formula 1 waited to see if Red Bull would protest the Mercedes rear wing, the Milton Keynes squad opting not to do so.
That, according to Schmidt, is because they are still gathering evidence.
He told AMuS: "First of all, it's a theory. One hears a former Mercedes employee, who now works for Red Bull, has been talking.
"In the past, at a certain speed, with a certain load on the rear wing, the upper flag was pushed back a bit.
"Of course that made for the top speed and a technical directive put a stop to that.
"Now, allegedly, the main blade on the Mercedes supposedly gets pushed down, which – if the theory is correct – would be much more difficult to detect because the main blade is partially covered by the flag that is in front of it.
"This effect would also occur with no DRS."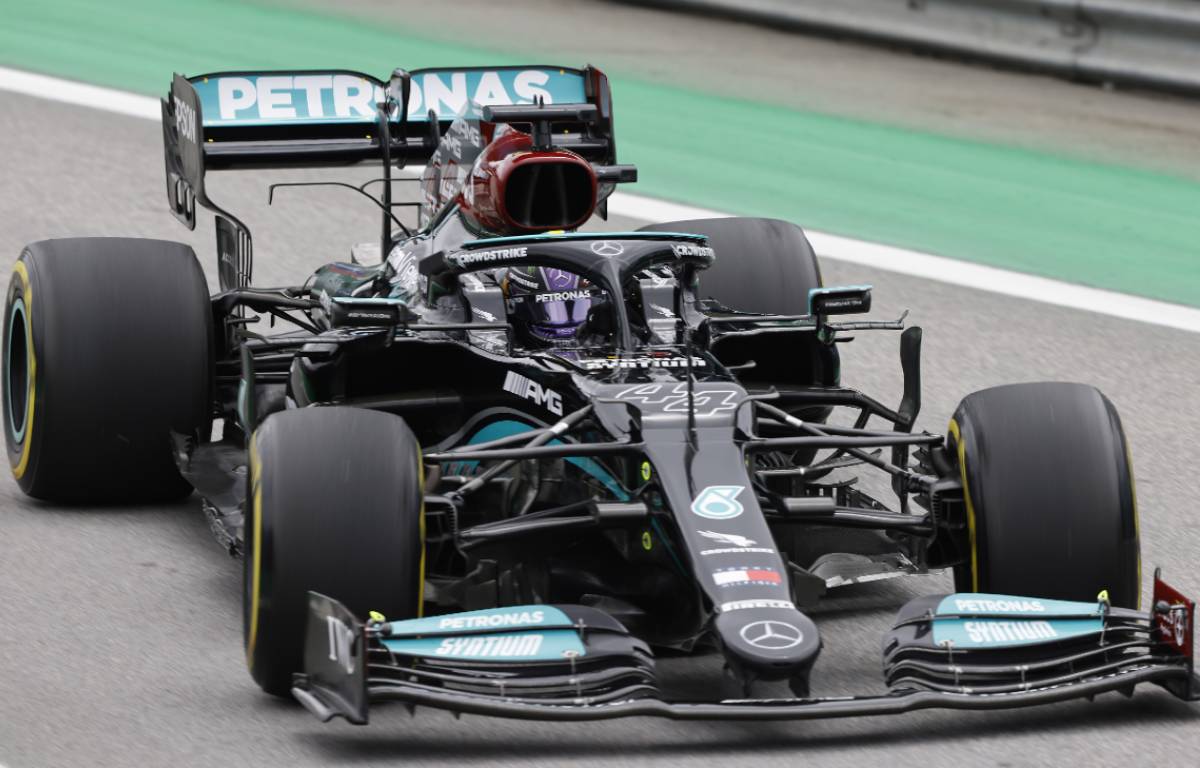 However, he adds that Mercedes are not worried.
"The Mercedes people know about the accusations now," he continued.
"[Adrian] Newey and [Paul] Monaghan have already twice been to [Nikolas] Tombazis' office and have given him a mountain of files including a video.
"Mercedes were informed about it and must comment on it at some point. But they are calm and say let them [Red Bull] protest, nothing will happen."
As for why Red Bull, if they have most of the information, have not protested, Schmidt reckons: "I think on the one hand, they may not have the last piece of evidence yet.
"And on the other it would have been politically unwise to come out with it too early at this point.
"If it really is something of substance, it would have been bad from an image point of view to do so in Brazil.
"They were simply the losers last weekend, they had the better starting position and lost, and to then follow that up with a protest would have been unwise."
Red Bull, despite Hamilton having two penalties in Brazil, still lost the race to the Mercedes driver.