'Red Bull don't celebrate their own history like Ferrari do'
Formula E racer Sam Bird reckons Ferrari's celebration of itself can add to the pressures of racing – a completely different approach to that of Red Bull.
Ferrari celebrated their 75th anniversary as an independent constructor over the Italian Grand Prix weekend, with Enzo Ferrari setting up his eponymous Scuderia back in 1947.
For the occasion, Ferrari unveiled a revised look – the cars ran with a tweaked yellow livery to acknowledge the city colours of Modena, Enzo Ferrari's hometown, while the drivers raced with one-off yellow suits and helmets.
On race day, Ferrari were visited by Sergio Mattarella, the Italian President, as well as Ferrari chairman John Elkann, with team boss Mattia Binotto spending time with both ahead of the race.
It's in celebrations like these that Ferrari differ from Red Bull, according to Jaguar Formula E racer Sam Bird, with the British driver saying the Milton Keynes-based squad don't allow for the additional pressures of notable moments in their history. Having claimed pole position on Saturday with Charles Leclerc, Ferrari were roundly beaten on Sunday as Max Verstappen came through from seventh to nab his 11th win of the year.
Speaking on the BBC's Chequered Flag podcast, Bird and host Jennie Gow discussed how there have never been calls for Christian Horner's job as Red Bull team boss during his almost two decades in charge of the team – a completely different situation to that of Ferrari's revolving door of team bosses in the same time period.
"Ferrari has this vast history," Bird said.
"I mean, there was a celebration of – what was it? 75 years this weekend? And we saw going through the paddock an enormous amount of people going into the Ferrari hospitality, then back into the garage.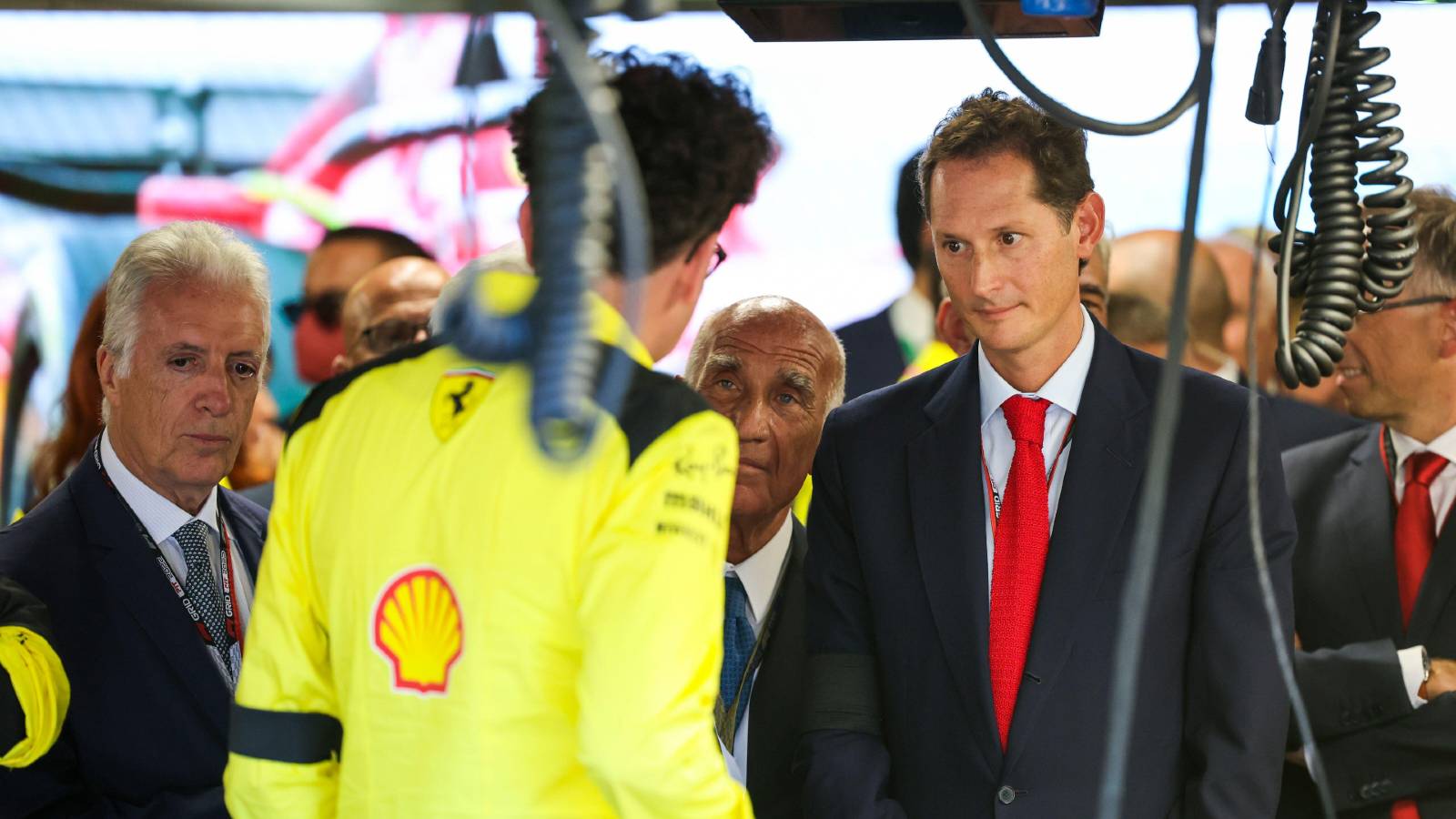 "There is an enormous amount of pressure there in order to deliver.
"Since when do you ever see that at Red Bull? You see, obviously, Dr. [Helmut] Marko there and [Dietrich] Mateschitz (Red Bull owner) there occasionally, and you've got the boss there, Christian Horner, but there's no celebration of anniversaries.
"[At Ferrari] you're going to have the president there, and you've got this person [and that person] there.
"It's just [Red Bull] get on with the racing, and they go and win races. And that's it. Maybe that'll be different in the future. But, for right now, I think Ferrari is under a lot of pressure because of their history as well."
Red Bull opt for continued independence
Over the Italian GP weekend, an announcement was made that the rumoured pairing of Porsche and Red Bull from 2026 will not be going ahead.
While negotiations between the two parties had taken place with an eye to the future of Red Bull as part of their continued expansion in the automotive and engineering world, Horner said that Red Bull are doing just fine by themselves.
"Red Bull elected to become a power unit manufacturer more than 18 months ago now and, in that time, we've recruited some of the best talent in Formula 1," he told Sky F1.
"We now have over 300 people recruited in Red Bull Powertrains. We've built a factory in 55 weeks, a state-of-the-art facility, and we've produced an engine, the first Red Bull engine.
"Now, obviously, as we've been on this journey, there's been some discussion, obviously with Porsche along the way.
"[They're] a phenomenal company, a great brand, but the fit just isn't quite right for where we're going and the journey that we're on, so nothing changes for us. There's been no input from Porsche into the engine or all the activity and so it doesn't change anything for us. It's an exciting new chapter for Red Bull as we become a power unit manufacturer."
Channel 4 presenter David Coulthard, a long-term ambassador for Red Bull after his racing career ended with the team in 2007, pointed out that Red Bull's independence has been their greatest strength.
"The negotiations broke down," he said.
"In the end, I think the independence of Red Bull Racing has been their success over their history, and connecting with an OEM, with all of the advisory boards and boards, was just a step too far for the freedom that they've exploited over the last decade and more."
Mercedes shun anniversary celebrations after German shocker
Of course, compared to Ferrari, Red Bull have a much shorter history to celebrate. Established as a company in 1987, their first foray into F1 was as a sponsor of the Sauber team in 1995, before outright buying the Jaguar team in 2004 ahead of their entry in 2005.
While Red Bull haven't taken opportunities to celebrate moments in their past, both Ferrari and Mercedes have done so in recent years. However, in Mercedes' case, it was a weekend to forget.
The 2019 German Grand Prix, Daimler's home race, saw Valtteri Bottas and Lewis Hamilton both crash, with the Finn retiring and Hamilton straggling home in ninth place.
Having had the entire team dressed up in period costumes for Mercedes' 125th anniversary of racing in motorsport, the outcome resulted in team boss Toto Wolff saying it "showed you shouldn't fool around with stuff. You should concentrate on the job. We are not superstitious, but we believe in karma. It's a day to learn."