Red Bull's DRS 'one of the great mysteries' of F1 2023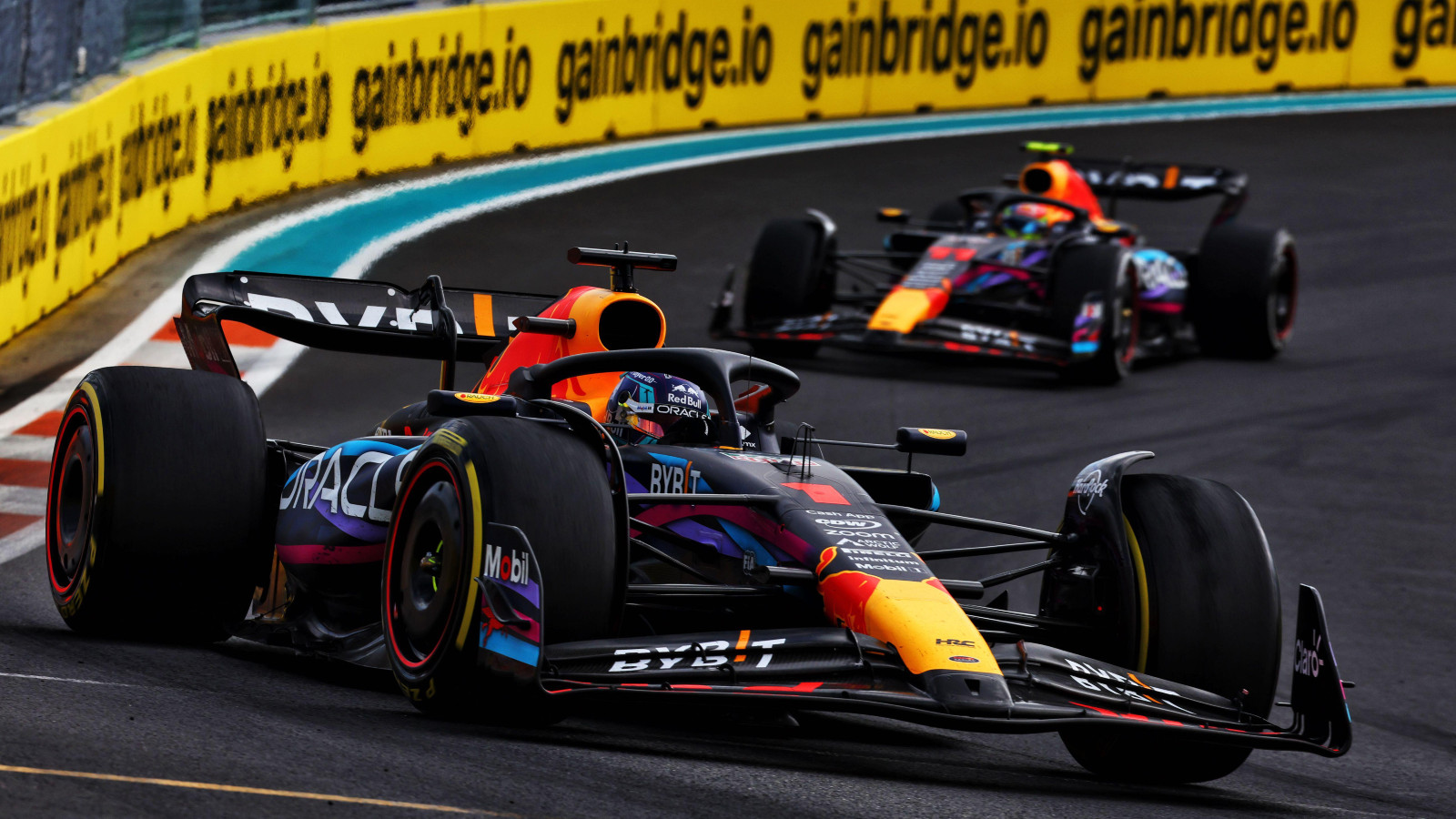 Red Bull's monumental DRS advantage has been described as "one of the great mysteries" of the 2023 F1 season.
While the RB19 has already proven itself a dominant car in almost every aspect, it is the performance during DRS activation that has particularly left other teams scratching their heads.
According to Sky Sport F1's Karun Chandhok, Red Bull enjoy a 10% advantage over their rivals when deploying DRS, which was most evident in Miami when Max Verstappen made short work of overtaking Charles Leclerc on the long straight.
As teams race to catch up to Red Bull, it is the rear wing and the DRS where they have been predicted to focus most of their efforts with F1 Nation's Tom Clarkson suggesting they will be deploying "spy photographers" to capture just what the RB19 wing is doing.
"There'll be an awful lot of analysis," he said on the podcast. "All of the teams have spy photographers and I'm sure for a lot of this season they've been asking their photographers to focus in on that rear wing and see what it's doing.
"Get all the shapes, look at the ride height of the car as well [but] there's nothing in isolation in Formula 1. Yes, okay, when the DRS opens, they get a huge amount of speed but it's all linked to what the aero is doing under the car, what the wash is doing around the rear tyres, etc, etc.
PlanetF1.com recommends
Huge Aston Martin announcement close with Mercedes deal set to end – report
"So it's one of the great mysteries of Formula 1 in 2023 and as soon as someone can come up with a similar solution to Red Bull, then we've got this battle that we all want at the front. That is the main difference, I think, between Red Bull and the likes of Aston Martin, for example."
The man responsible for Red Bull's dominance since 2022 is long-time chief technical officer Adrian Newey. His experience with ground-effect cars in earlier years, including a university project on the subject, proved crucial to the RB18's car design but Clarkson believes there is another area of the car that has been just as important.
"I maintain that Adrian Newey spending more time focused on the suspension of this year's Red Bull is such a hugely significant bit of intel," he said.
"That's where the performance is, it's all about maintaining a smooth ride height as low as possible with these cars. Red Bull have nailed it, no one else has, and that is the difference in performance between the cars."