Red Bull had DTM appearance in Austria planned for Colton Herta – report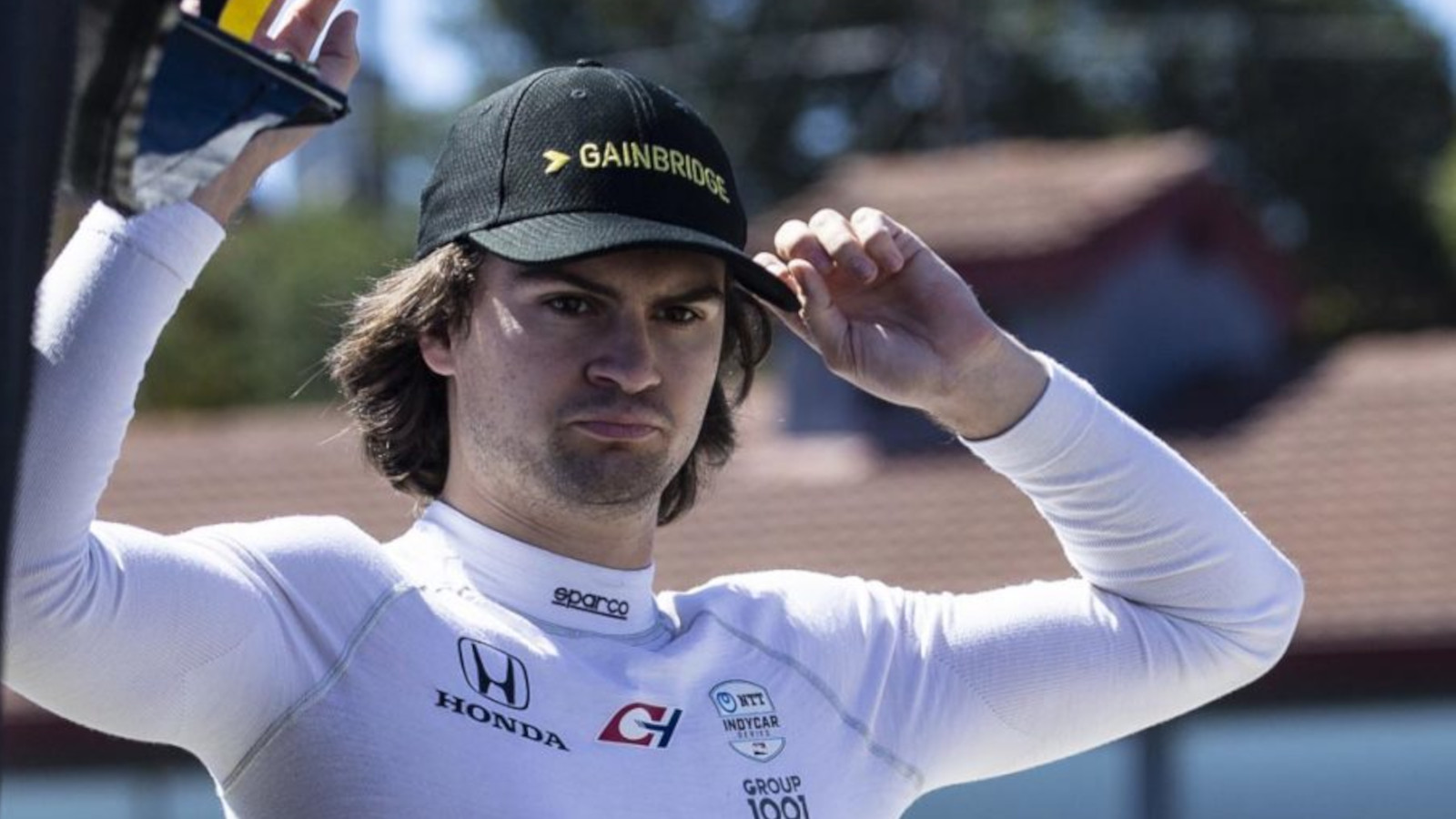 Red Bull reportedly laid the groundwork to get some practice in for Colton Herta before his move to Formula 1 collapsed.
The American IndyCar driver was the target of some very public courting by Red Bull as they looked to fill the seat at sister team AlphaTauri with current occupant Pierre Gasly expected to be on the move to Alpine.
But that plan went up in smoke when Red Bull were unsuccessful in their attempt to get the FIA to bend the rules when it came to the points required to gain a superlicence and, subsequently, access to Formula 1.
With Herta having driven in Indy Lights and then the IndyCar series, he had not acquired enough points as these series are weighted far lower than FIA-sanctioned ones.
There has been plenty of uproar as a result with the last American F1 driver, Alexander Rossi blaming "past decisions based on greed" for costing Herta his F1 spot.
Red Bull appear to have instead turned their attention to Nyck de Vries after his debut race at Monza but the team were evidently confident the FIA would side with them as a report has revealed Herta was lined up for a DTM race.
Motosport-total.com reports that Red Bull had arranged for a guest spot for this weekend's race at the Red Bull Ring in Austria but they have since cancelled their entry after the Herta move fell through.
As a guest entrant, Herta would not have eligible for superlicence points and currently stands on 32, eight short of the required 40.
Herta himself has remained level headed when speaking about the deal falling through and recognised the FIA did not want to "piss off" other teams just for one person.
"At the end of the day it is the FIA's decision," he said. "They listen to the teams a lot but it's the FIA's call over superlicences.
Screwed it on that one. We'll have to fight back tomorrow from 21st #Gainbridge // #AllAndretti // #PoweredByHonda pic.twitter.com/EZhk5qEHDo

— Colton Herta (@ColtonHerta) August 6, 2022
"They don't want to piss off all their team owners and current manufacturers just to accept one more person. It's a big puzzle with a lot of moving parts."
What is the current situation with the AlphaTauri seat?
As often happens during silly season, there appear to be a lot of dominos waiting to fall. On the face of it, Gasly and Yuki Tsunoda, whose future was confirmed on Thursday, will be team-mates once more for the 2023 season but dig a little deeper and all is not as it seems.
After Sergio Perez signed his contract extension at Red Bull earlier this year, Gasly hinted that it might be time for him to move away from the Red Bull family having been a member since December 2013.
With few seats on offer, he confirmed he would be staying with AlphaTauri until the end of next season but Sebastian Vettel's retirement started the music on the latest round of musical chairs.
Fernando Alonso jumped ship to Aston Martin, Oscar Piastri landed with a crash at McLaren and Alpine are still looking to pick up the pieces.
With Red Bull's attempt to get Herta, who has tested with McLaren in the past, onboard, all signs pointed towards Gasly's exit. This was only further compounded with the press release alongside Tsunoda's extension not mentioning his French team-mate's name.
With Gasly all but in the Alpine seat, it left a question of who was going to take his place at AlphaTauri. The first choice of Herta is gone but De Vries emerged as a shock candidate following his impressive debut at Monza.
The 27-year-old confirmed he had flown to Austria to meet with Helmut Marko and the silence since then is reminiscent of the calm before the storm that usually proceeds an announcement.
So, with six races to go, it appears Gasly will be heading to Alpine and De Vries will be moving from Mercedes' reserve man to a member of the Red Bull group.