The ex-Red Bull employee bringing a 'very strong edge' to Mercedes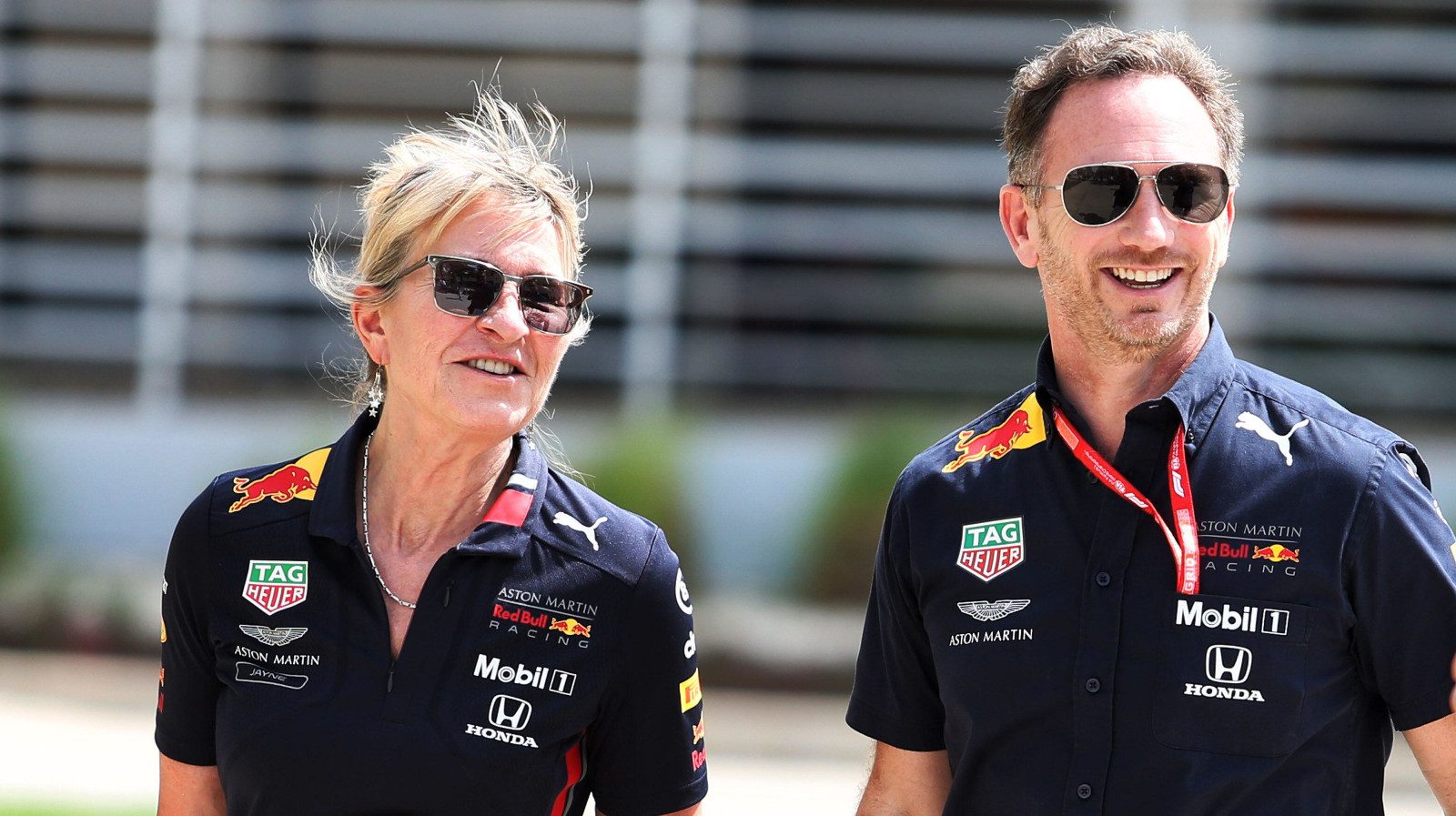 Mercedes may have missed out on Adrian Newey but Toto Wolff has talked up signing former Red Bull's former COO Jayne Poole, revealing she's created "forensic profiles" on rival team personnel Mercedes should target.
Earlier this month a report emerged claiming Wolff had tried to persuade Red Bull design guru Newey to swap allegiances, only for the Briton to re-sign with Red Bull for the long-term.
But while he failed in that bid, Mercedes did sign at least one other Red Bull team member, and it's one Wolff believes could be a game-changer as his teams looks to regain lost glory.
Former Red Bull chief operating officer Poole joined Mercedes in the build-up to this year's championship, signed as a special advisor with the aim of analysing the strengths and weaknesses of the current organisation.
"Jayne is a person that I admired over the last 10 years, that I got to know 10 years ago, and I always had a very respectful relationship with," said Wolff in an interview with Motorsport.com.
"She worked for the competitor, but you can respect people working for a competitor and acknowledge their performance. Her role at Red Bull was, in my opinion, a very large part of the success of the team over the last years.
"That relationship came to an end, like many relationships come to a natural end. I wanted to hire Jayne for a long time, but it was just never an option. And then it became now."
Wolff revealed Poole has also drawn up "forensic profiles" on all the top targets in rival teams that Mercedes could benefit from signing in the years to come.
"She's a great addition. She has a lot of know-how, she's a great psychologist, she has seen another organisation, she knows everybody pretty much, and she has created forensic profiles of all of the good people in Formula 1," he added.
"Having her eyes is a very, very strong edge to the organisation."
PlanetF1.com recommends
Lewis Hamilton labelled 'a prat' and 'draining' in mean tweets video
Lewis Hamilton and Max Verstappen dream team? Dutch pundit wants them to unite
Despite being the man at the helm at Mercedes since 2013, the team winning seven World titles and eight Constructors', Wolff acknowledges that bringing in an "outside perspective" can be helpful.
"Now and then, if an organisation becomes mature and follows its processes and strategies, and it's successful, you need to get an outside perspective, and you need to shake it up," said Wolff about making use of those who know how other teams work.
"You don't want to reinvent it, but you want to consider whether yesterday's assumptions are still competitive enough going forward. And therefore, having somebody come in with fresh eyes, looking at it in a very neutral way, is beneficial.
"So, from time to time, even in a successful organisation, you need to parachute good external people in, because they help you to do the next step."