Red Bull expect fight with Ferrari, not Mercedes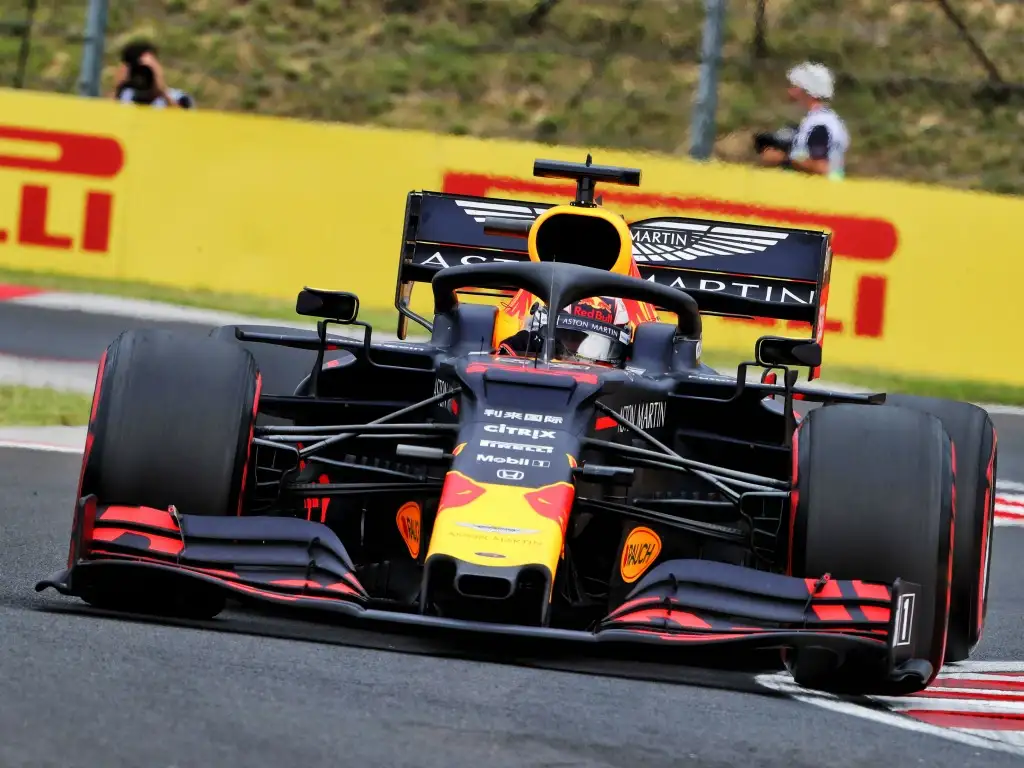 Both Red Bull drivers are expecting Mercedes to return to the top of the pecking order in Hungary and could be battling it out with Ferrari instead.
Red Bull, and more specifically Max Verstappen, have won two out of the last four races and the technical nature of the Hungaroring should suit the RB15.
But Verstappen, who finished P2 in both Friday practice sessions, thinks a third win this season could be a bit beyond him.
"We seem to be competitive but I still expect Mercedes to be a little bit ahead of us," Verstappen told Autosport.
"We still have a little bit of work to do, but it was also not bad at all. We are competitive again this weekend but let's wait and see tomorrow."
Verstappen suffered a couple of spins in opening practice but eased any major concerns by saying they were a result of a few usual set-up changes.
"We tried a lot of things. Some worked and some didn't. Still, at the end of the day, I think we are competitive," Verstappen added.
"We tried a few things on the car. Initially, I was happy in FP1, then we tried a few things that I was not so happy about. I had a very strong front end but I was losing the rear.
"But I think it was important we test those things because, again in FP2, the car had a nice balance."
I'm happy with today! Our car was competitive in the dry and in the wet 😎 💦 #KeepPushing #HungarianGP 🇭🇺 pic.twitter.com/qVMbPL88hf

— Max Verstappen (@Max33Verstappen) August 2, 2019
Pierre Gasly, who topped second practice in a Red Bull 1-2, also believes Mercedes are ahead of them and their main fight will be with the Scuderia.
"Mercedes look as strong as we expected, and Ferrari we don't know so far," Gasly said.
"We know the battle will be there, fighting Ferrari, and we see what we can get.
"We have a strong car and the package seems to be working well in both the dry and the wet, but we can't take many conclusions from today with the mixed conditions.
"I was happy with the car in both sessions, even if we didn't do many laps, but it's too early to see where we stand.
"I don't know what's going to happen with the weather tomorrow but it could be really unpredictable like today with more tricky conditions."
Follow all the action from the Hungarian Grand Prix with the PlanetF1 live centre