Horner hopes extended calendar benefits Red Bull
Christian Horner hopes the extended 17-race Formula 1 calendar gives Red Bull a better chance of beating Mercedes to the titles.
The shorter the calendar the more any one single DNF hurts as Max Verstappen discovered at the Austrian Grand Prix.
The Dutchman failed to finish the race, one that was won by Mercedes' Valtteri Bottas, and with just eight races confirmed at the time it looked as if that DNF could count him out of the title race.
Since then the calendar has been extended with Formula 1 announcing last week that it would end with 17 races, concluding in Abu Dhabi on 13 December.
With Verstappen trailing Lewis Hamilton by 37 points after six races, the Dutchman now has 11 more races in which to try to catch, and pass, Hamilton in the standings.
Horner hopes the extended calendar works in Red Bull's favour.
"Well, hopefully it helps!" he said when asked if the extra races will be 'beneficial to' Red Bull.
"Obviously there's still a long way to go. Usually after what would have been the summer break we'd have had nine or so races left, now we've got 11.
"It's just great to be racing and obviously every measure and precaution is taken to keep Formula 1 active and going to some interesting new circuits. Circuits that we haven't been to for many years.
"The last time I was in Mugello I was racing there in 1997. I just hope we do a little better than I did then.
"To go back to Imola, Nurburgring, Istanbul, again another great circuit, so there's some good challenges coming up. I think the races come thick and fast.
"Hopefully we can put more performance on the car and it'll be nice to have more days like we had at Silverstone a few weeks ago."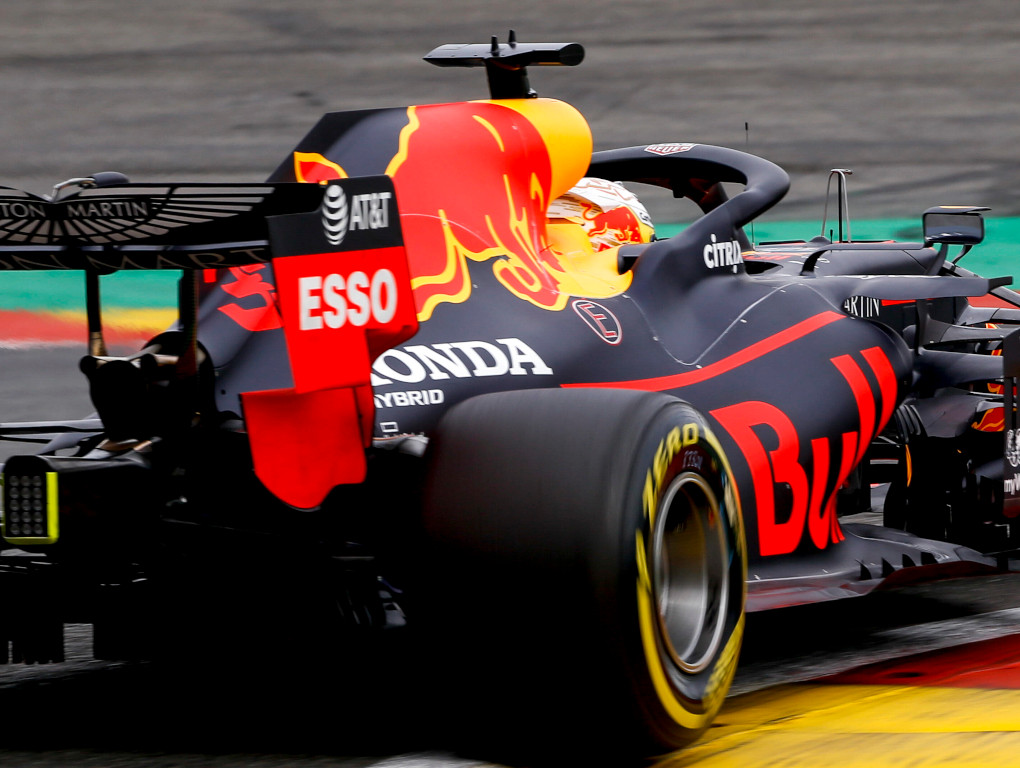 Get your hands on the official Max Verstappen 2020 collection via the Formula 1 store
Beating Mercedes, though, won't be an easy task.
The Brackley squad, which has locked out the front row of the Belgian GP grid, has won five of this year's six races and leads the Constructors' standings by 221 points to Red Bull's 135.
"I think Mercedes have done a great job over the closed season," Horner added. "They've come out with a very competitive car.
"We're still splitting the Mercedes at the moment which is a phenomenal achievement by Max and yeah, we are working very hard to close that down – but they are a big machine, a well-oiled machine, a well-funded machine and obviously, as a package they're doing a very, very good job at the moment, so we're working very hard, we've had a good run of results and obviously we want to close that gap down because it's not just this year, it's also next year that it applies to.
"I think hopefully we have stuff in the pipeline, hopefully a better understanding of some of our issues from earlier in the year which will see a stronger vein of development could through onto the car."
Follow us on Twitter @Planet_F1 and like our Facebook page.