Red Bull won't focus on 'false game' of qualifying pace
Despite losing the qualifying battle against Ferrari, Red Bull will not focus future updates on one-lap pace as it could lead to a "bit of a false game", says Paul Monaghan.
Ferrari have had the better pace during this season's qualifying sessions, the Scuderia seven-four up on Red Bull.
Charles Leclerc is leading the way with six pole positions, Max Verstappen has three and their team-mates each have one.
But while that stat is not in Red Bull's favour, and also means there is more to be done in the grands prix, the Milton Keynes squad have no intention of deliberately trying to create a faster car over one lap.
Instead, their goal is to make the RB18 an overall faster car.
"We are only able to influence our own performance, not what Ferrari does," chief engineer Monaghan told The Race. "So our challenge is to get as much out of our package as we can within the constraints we operate with this year.
"If we've managed to put a little bit more performance on our car, it will serve us well for qualifying as well as the race.
"You wouldn't do one versus the other, you look to do both – otherwise it's a bit of a false game, potentially.
"So we'll just keep on, where we can, trying to find ways of putting a little bit more pace on the car."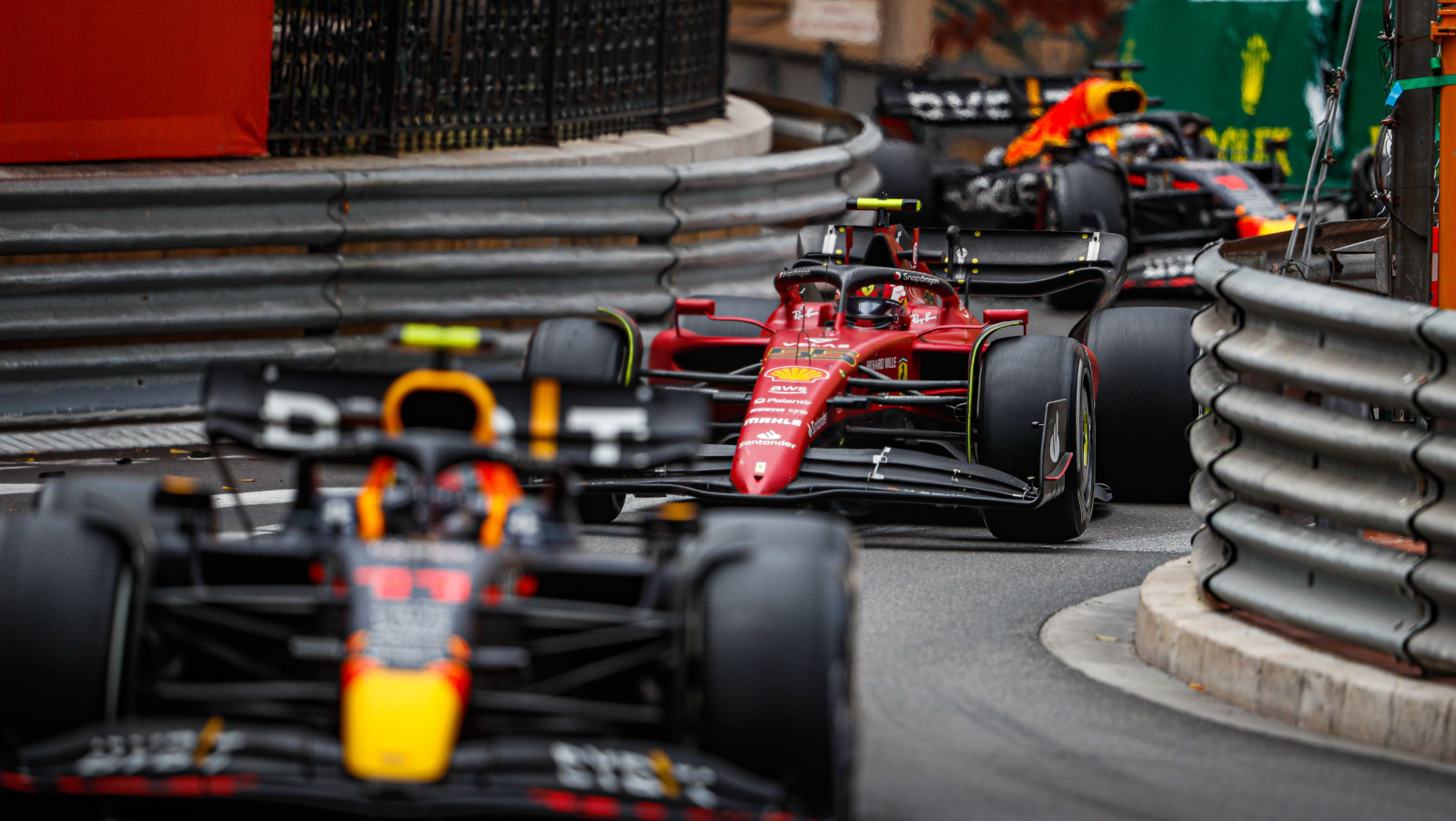 As everyone in Formula 1 knows, points – apart from on a sprint weekend – are not scored on a Saturday.
Starting grands prix behind Ferrari means there is extra work needed in the races, but so far Red Bull have proven they can pull that off effectively.
The team have turned the tables when it comes to race wins, up by seven to four despite having a car that is overweight.
According to The Race, Red Bull had lowered the weight of the RB18 to 7.5kg above the minimum of 798kg but that has increased to 10kg with recent updates.
The team are balancing the added weight against increased aero performance and better balance.
That, the report says, "can be worth that sacrifice, especially if any upgrades that add weight are part of a development path that will yield compound gains down the line".
As for Ferrari, the F1-75 is on the mark for the minimum weight.
Sergio Perez the biggest surprise package of 2022?
Sergio Perez has been pushing World Champion Max Verstappen a little more than first anticipated.