Horner concedes seeking further action is 'meaningless'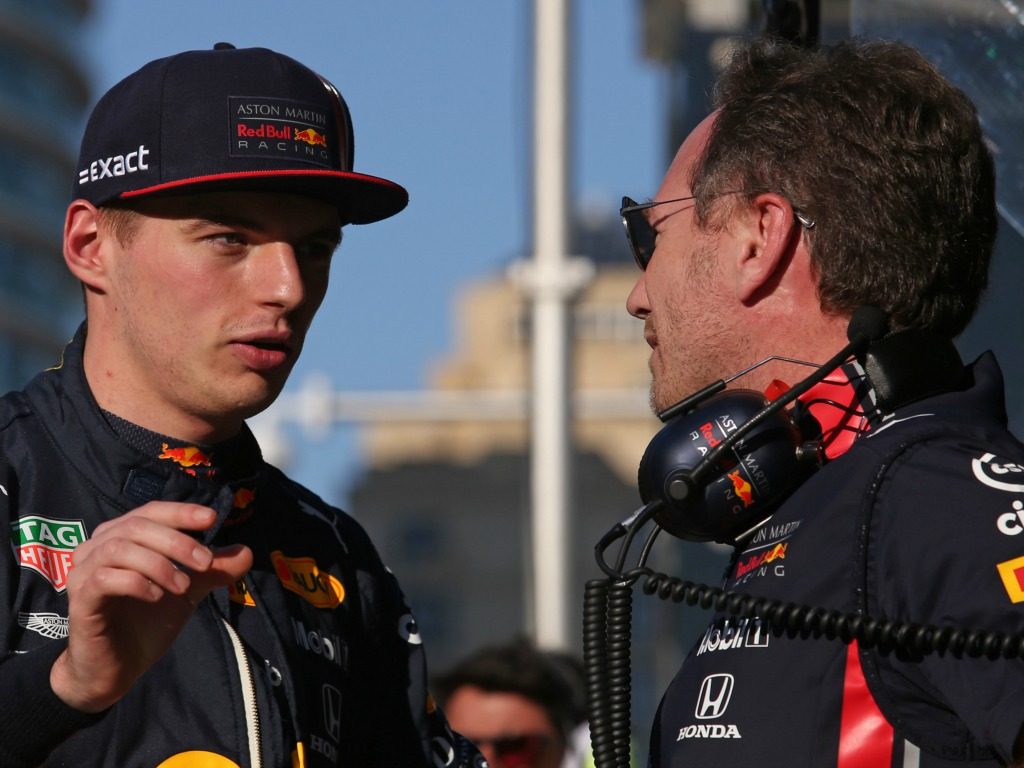 Lewis Hamilton has the British GP win and Max Verstappen has the all-clear from the hospital, but that may not be the end of Sunday's drama.
The title protagonists clashed on the opening lap of the British Grand Prix with Verstappen shunted into the barrier as high speed.
The Dutchman, battered and bruised, was taken to hospital for further checks before being given the all-clear late Sunday night.
Hamilton in the meantime celebrated his first victory since the Spanish Grand Prix, and the narrowing of his deficit in the title race to just eight points.
Red Bull, though, have yet to decide if they want to take the matter further.
Given that in-race penalties cannot be appealed, the Milton Keynes team has very few options available to them unless they can find new evidence that the stewards did not consider.
As such while Horner says Red Bull will "look" into it, he reckons it would be "meaningless".
"There are rights that are available to us, but I think unfortunately the result…the stewards are pretty set in their decision," said the Red Bull team boss after the race.
"I think it will be meaningless to take things further, but we'll look at it.
"We'll talk it through shortly but that would be my initial reaction."
This angle shows just how scary that Verstappen crash was. Tv angles didnt do the speed going into the barrier justice. Scary for the fans too. Insanity 😳 pic.twitter.com/VLMEZYqYoU

— Charlie Tinks (@CharlieTinkler) July 19, 2021
Red Bull merchandise is available to purchase now via the official Formula 1 store
Horner voiced his anger at Hamilton's actions, and his 10-second penalty, telling Channel 4 that the "penalty doesn't fit the crime".
"It's a desperate move that you wouldn't expect from a seven-time World Champion," he added.
"He's seen no penalty for the action that he took. It doesn't fit with the action or the move he made."
What would fit? The Brit says a ban.
"You look at in previous years," he continued, "drivers have missed future events because of first lap incidents like that."
Hamilton's former team-mate Jenson Button says he understands Horner's anger, however, he feels it was more 50-50.
"He's angry and emotional seeing his friend and driver in the wall," he told Sky Sports. "51g is massive.
"It's a difficult one, Lewis was almost alongside him but that's not the most important part."
"Max left enough room, but at that speed, it's difficult to get around the corner on the inside.
"He [Hamilton] had to back out and missed judged the apex which is fair enough because he's coming at such a speed from a new angle.
"It's a difficult one to have a definitive answer on who was wrong. I get the penalty because he put someone in the wall but it's a tricky one."