Red Bull give insight into Verstappen's US GP struggles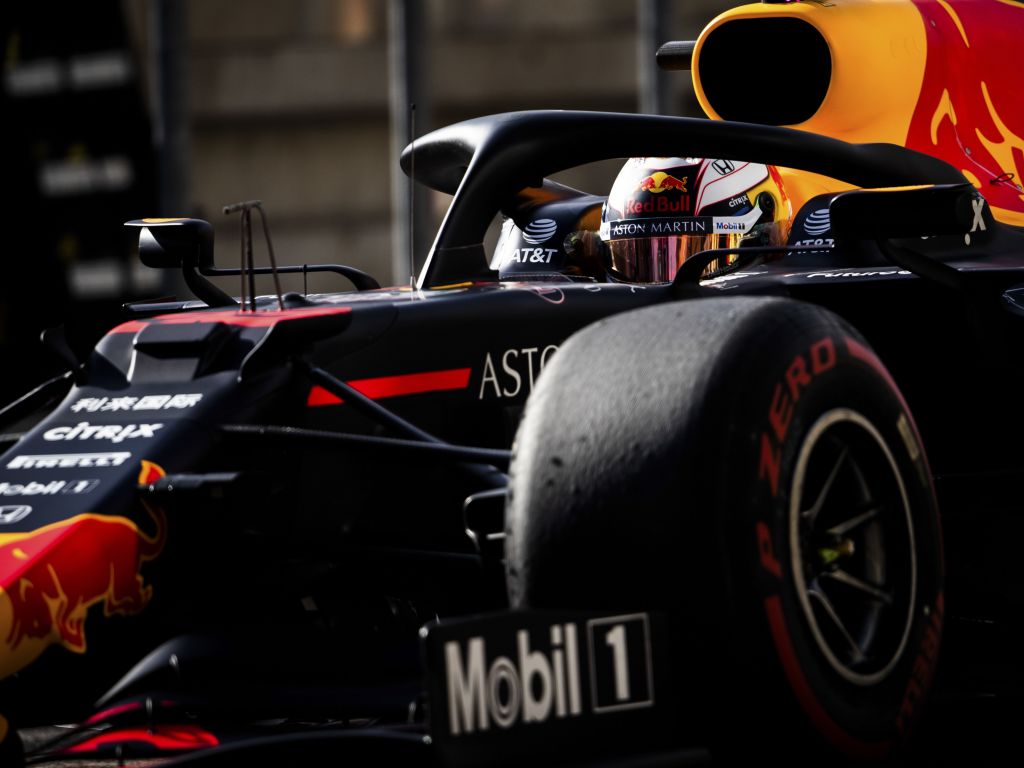 Red Bull team boss Christian Horner has explained why Max Verstappen was unable to challenge for victory at the United States GP, saying there was "a big hole in the floor".
Verstappen started third on the grid in Austin and looked set to give the Mercedes pair of Valtteri Bottas and Lewis Hamilton a good run for their money for the victory on Sunday.
However, his race was compromised early on as he lost part of his floor and eventually finished third behind the Merc duo.
"We had a pretty decent weekend, qualifying within a few hundredths of the pole, but we have lost a big chunk of the rear floor quite early-on in the race," Horner told Autosport.com.
"We damaged the front wing endplate with a touch [with Bottas] at the first turn, and then we have had some rear floor damage, which I don't know if that was the result of that or running wide at the first turn.
"But from about lap five onwards we saw a drop in load and there is a big hole in the floor that is missing."
Verstappen also revealed that he wasn't quite sure how he damaged the floor and feels he "could have been stronger" if he didn't have a stricken car.
"I was just struggling with some weird oversteer in the car," the Dutchman said.
"Initially, they said it was my front wing, which had a little bit of damage but after the race I looked at the car and I was missing a big piece of my floor in front of the rear tyre, so that definitely cost me a lot of lap time.
"I don't know when it happened, but already quite quickly into the race I had this weird behavior from the car, which I had not felt before.
"So that's a bit unfortunate and otherwise I think we could have been stronger."
Follow us on Twitter @Planet_F1 and like our Facebook page.