Although stopping short of putting Max Verstappen up for the World title, Tom Coronel believes Red Bull will have Lewis Hamilton grumbling "a lot" more this season.
Winners of the last seven championship doubles, the widely-held belief is that 2021 could again belong to Mercedes as Hamilton chases a record-breaking eighth World title.
He will, however, potentially face more opposition this season as Red Bull have turned to a new driver, Sergio Perez.
Red Bull will have two strong drivers on the payroll this season having signed Perez as Verstappen's newest team-mate.
That, though, could come with a few issues of its own.
While Verstappen is without a doubt Red Bull's leading man, Perez needs to take the fight to his team-mate or risk what almost happened last year with his career being over.
"I think Perez will succeed," Coronel told Formula1.nl. "I think he is the strongest team-mate Max has ever had.
"Daniel Ricciardo was also sometimes ahead of Max in qualifying and if he can, Perez can too. Perez is still growing. He also has the necessary experience.
"Look, Max doesn't need outside pressure, he already has an enormous urge to assert himself.
"He knows the team, the car, the people at Red Bull…there is only one who takes risks and that is Perez.
"If he sits in front of Max a few times, he's the winner. But if he is always far behind, his career is over."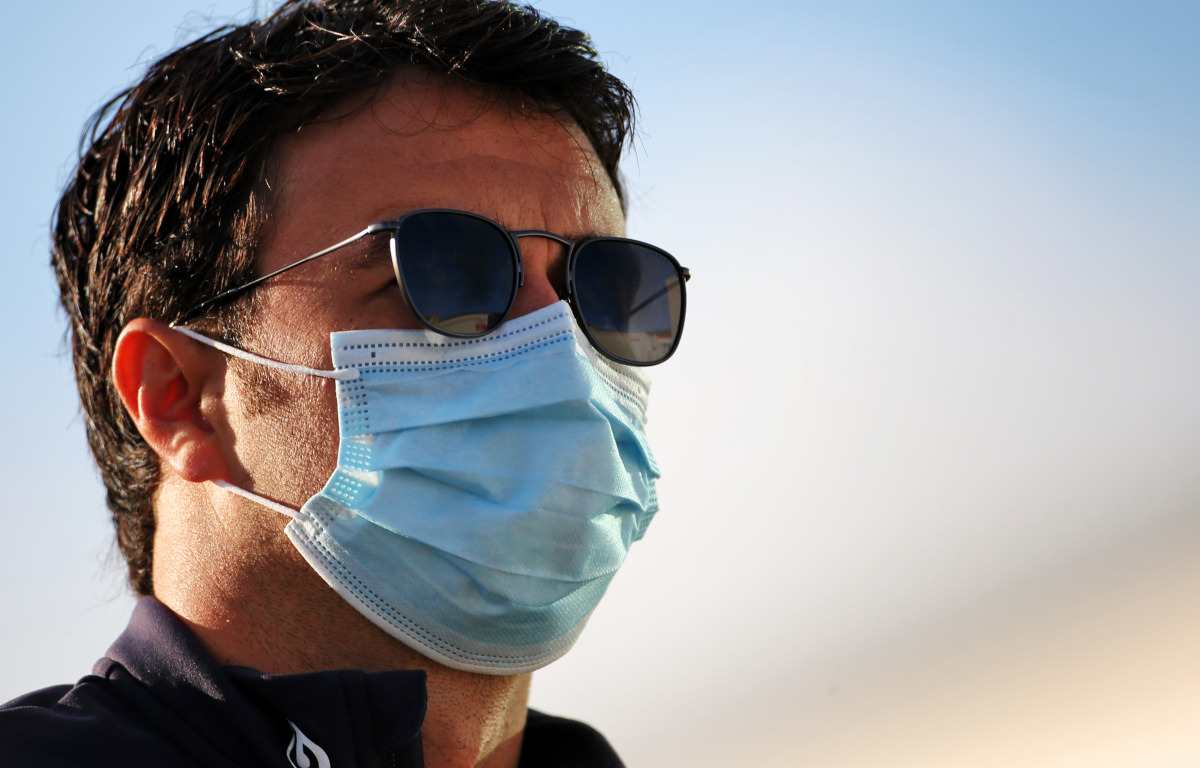 Check out the new 2021 collection on the official Formula 1 store!
However, if the Red Bull tussle pans out as Coronel believes, this year's championship could be a more closely-fought contest.
Last year, Hamilton won the title with four races to spare. This year it could go down to the wire.
"If I were a director of Formula 1, it would always be [decided at the last race]," the Dutch racing driver said. "There is nothing more exciting than Formula 1, there is no sport that is more changeable.
"We saw that last year – Perez who won in Bahrain, George Russell who went fast in the Mercedes…
"In recent years Hamilton became World Champion, of course, way too early, well before the end of the season. But that was then. I seriously expect something special this year.
"Honda will do everything in its power with its new engine before they leave Formula 1 again. Because it has to happen now.
"I'm not saying Max will be champion, but we will hear Hamilton grumbling a lot via the on-board radio. He always does that when someone is panting in his neck. Hamilton has had it way too easy in recent years.
"Red Bull is only getting closer to Mercedes, the difference simply cannot be greater than last year.
"Honda will go all-in. If they don't succeed this year, it will never work again."
Follow us on Twitter @Planet_F1 and like our Facebook page.