Marko 'happy to take' Ferrari's Monaco gift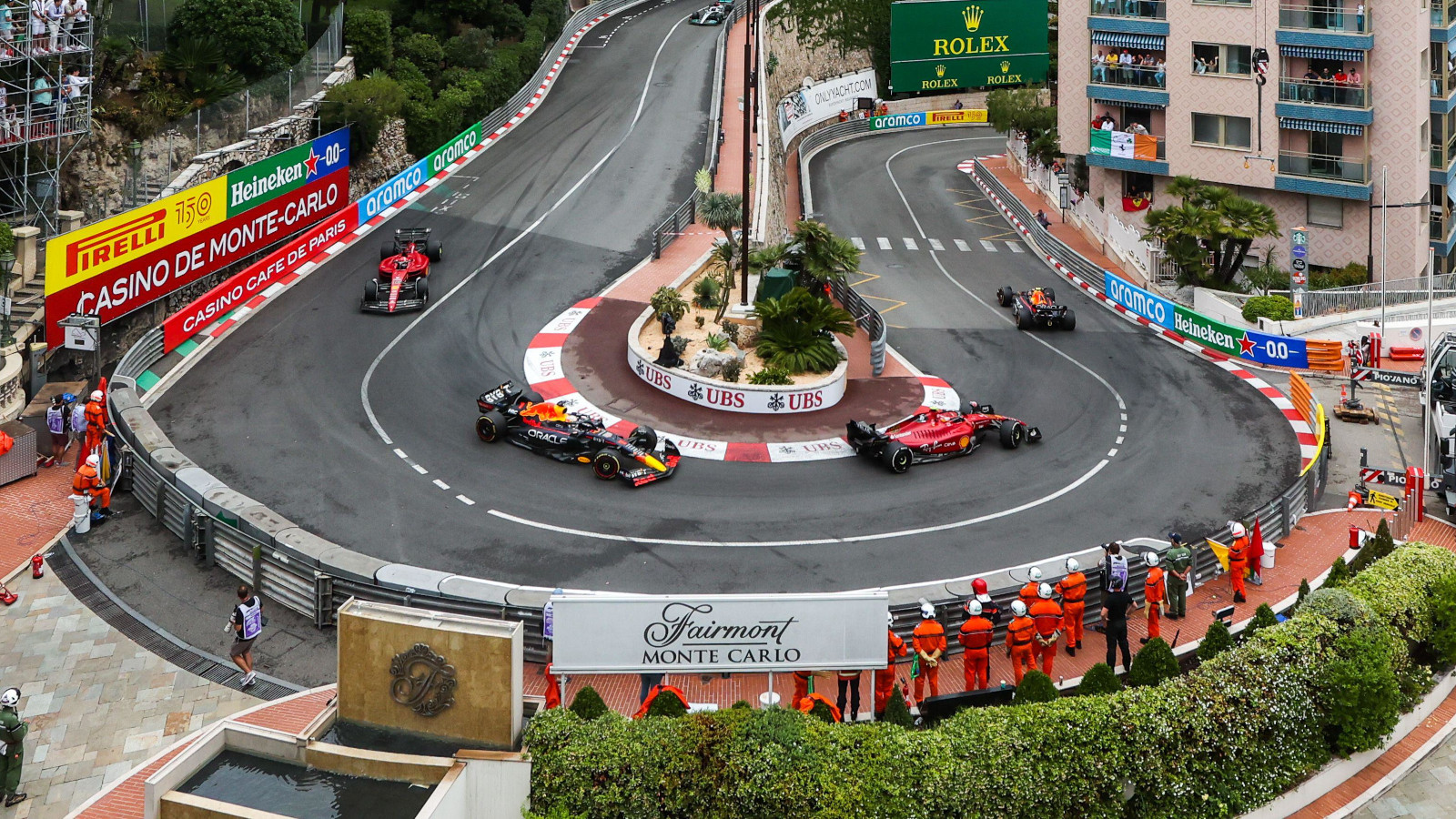 All but gifting Red Bull the race win in Monaco, Helmut Marko says Red Bull were "happy to take" it from Ferrari.
Charles Leclerc looked to be racing towards a maiden Monaco Grand Prix win, the Ferrari driver five seconds up the road from Carlos Sainz, the latter acting as a buffer between his team-mate and the chasing Red Bull drivers.
And then it all changed in the space of three laps.
Ferrari made the call to stop Leclerc for intermediate tyres, only to then call him in for slicks three laps later.
That not only cost him the win but also a podium finish with Sergio Perez, who had stopped earlier for inters and had six laps on those tyres – enough to give him the undercut on Ferrari – before swapping to the hard tyres, taking the lead.
Confusion then frustration for Charles 😖#MonacoGP #F1 pic.twitter.com/KaAlH2NP5F

— Formula 1 (@F1) May 29, 2022
The Mexican driver held on to it through to the chequered flag despite immense pressure from Carlos Sainz in the final 15 laps.
Max Verstappen was third, Marko enjoying his team's double podium finish in a race in which it had initially looked as if Ferrari could take the 1-2.
"I can't judge how they did it internally," he told Sky Germany of Ferrari's blunder. "We were happy to take what was served to us."
The 79-year-old was full of praise for Red Bull's strategy, the Milton Keynes squad keeping their cool in the face of difficult decisions that needed to be made.
"The decisive factor was the strategy," he said. "The decisive factor was the calm to stay out, even though other teams had already set the fastest laps on the intermediates."
Marko was "especially" proud of Red Bull's chief strategist, Hannah Schmitz, whom he credits for "not only enabling us to win but also putting Max ahead of Leclerc".
As for Christian Horner, the Red Bull team boss told the BBC he believed Leclerc had the win in the bag – until he didn't.
"Charles in the early laps seemed to have things pretty much under control and had the buffer of his team-mate behind him as well," he said.
"At that point it looked like Ferrari had the race in the bag.
"I thought we might be able to get one of them. I didn't think we'd be able to get both of them. And obviously we capitalised on their mistake.
"It's a process, but you have to have effective and clear communication and as a pit wall we had all the information and were using the information well.
"We were debating whether to go straight from extreme to slick tyres like Lewis [Hamilton] did [to win in 2016] but we decided going through the inters was quicker and the power of the out-lap was enormous. Checo absolutely nailed it.
"I've always prided ourselves on us being an attacking race team and we've always focused on doing the basics well. Whether it's strategy or pit-stops, thinking on your feet, and today was all about thinking on feet and reacting to the situation facing you."
As a result of his P3, Verstappen has extended his lead over Leclerc to nine points, while Red Bull have a 36-point buffer over Ferrari in the Constructors' Championship.
Red Bull are the big winners in Monaco
Red Bull come away from Monaco with a surprising race win and both drivers on the podium.