Red Bull commence talks with Honda over possible F1 reunion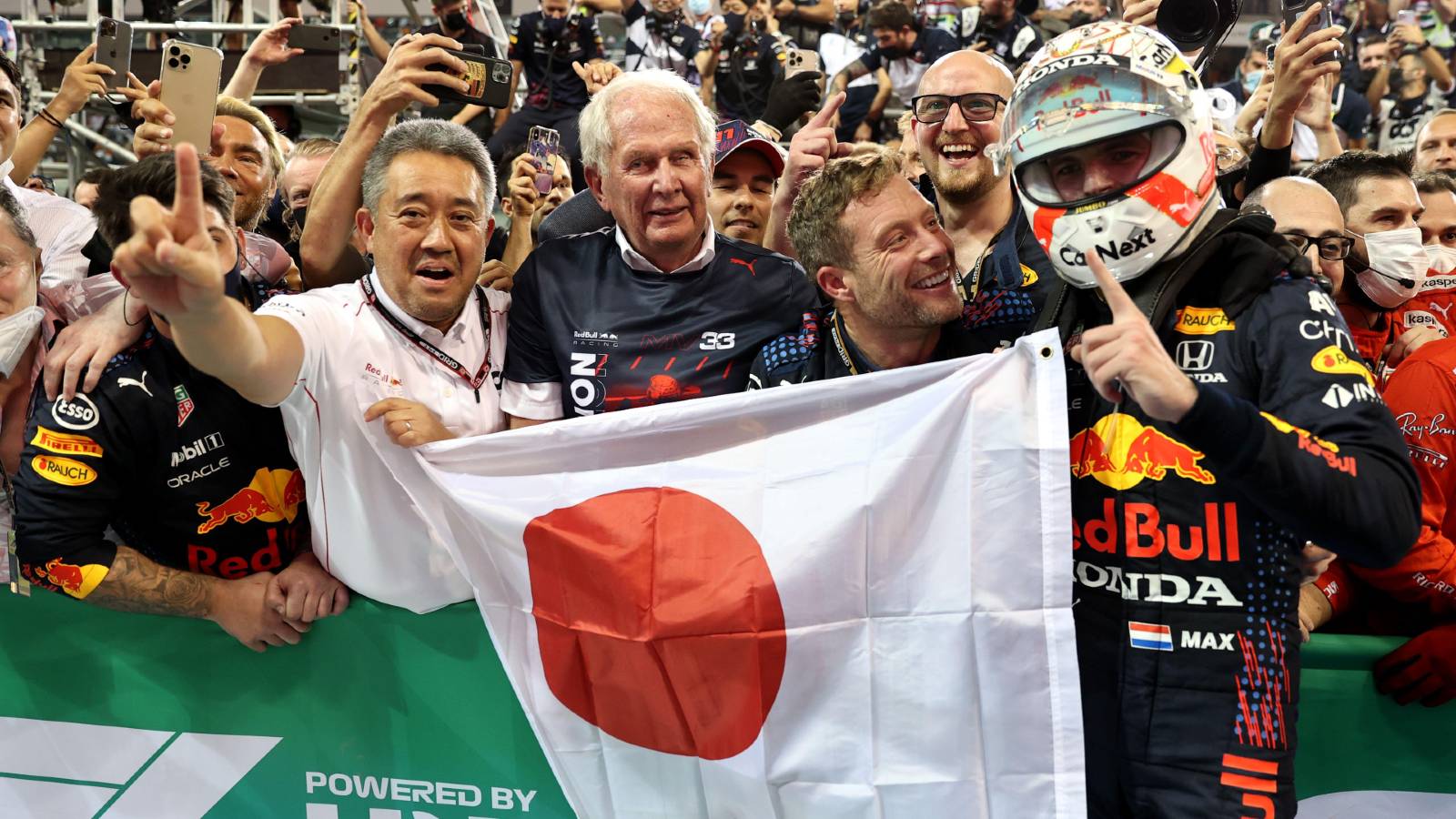 Helmut Marko says Red Bull and Honda are in talks over a reunion, but as was the stance with Porsche, respecting Red Bull's "DNA" is key.
Red Bull took a chance on Honda after the Japanese manufacturer's unsuccessful stint with McLaren, Red Bull assigning them to power their junior team Toro Rosso in 2018.
That partnership proved successful enough for Red Bull to also take on the Honda power unit, which come 2021 powered Max Verstappen to his first World Championship.
It was at the end of that season though when Honda withdrew from Formula 1 as they set about focusing their projects on carbon neutrality.
Honda and Red Bull have not fully split, with Red Bull's power units still built at Honda's base, with a deal in place for Honda to continue their technical support through until the end of the 2025 season.
From then Red Bull Powertrains will take over, the team's new power unit division, as the new regulations come into effect from 2026.
Red Bull had been in talks with Porsche over a partnership, though that broke down with Porsche apparently intent on gaining a 50% stake in Red Bull Technologies.
Now Red Bull advisor and driver programme boss Marko has said that talks are ongoing with Honda, who are interested in an official return, though Red Bull once more are not interested in compromising their independence.
"For the electric part, we don't have all the knowledge yet," Marko said of Red Bull Powertrains' progress to ORF, as per Motorsport.com.
"But we already have contacts to become stronger in this too. We are on our own and can do everything independently. However, we are also open to cooperation, to reduce costs for Red Bull.
"There are now talks with Honda, who are interested in a collaboration again anyway. It has to be, however, that Red Bull's DNA is not compromised. It's mainly about our incredible flexibility, that we can react extremely quickly."
Marko also revealed that when Honda announced their exit, Red Bull did speak with Ferrari, though had concerns over whether the power unit provided would be equal to the one used by the factory team.
Of course, Red Bull did not follow that route, Marko revealing that Red Bull Powertrains now have their first 2026 power unit running on the test bench.
"When Honda announced it was pulling out, we didn't have much choice," said Marko.
"We also talked to Ferrari. But you can imagine that if we had had a Ferrari engine now, it would not run as well as in the factory car.
"We set up a factory in record time. The first engine for 2026 is running on the test bench. We hired three hundred top specialists, some of whom used to work at Mercedes. You look for the best people, of course."
Read more: Toto Wolff suspects Red Bull-Porsche link-up could be resurrected