Red Bull hope for Russell boost against Hamilton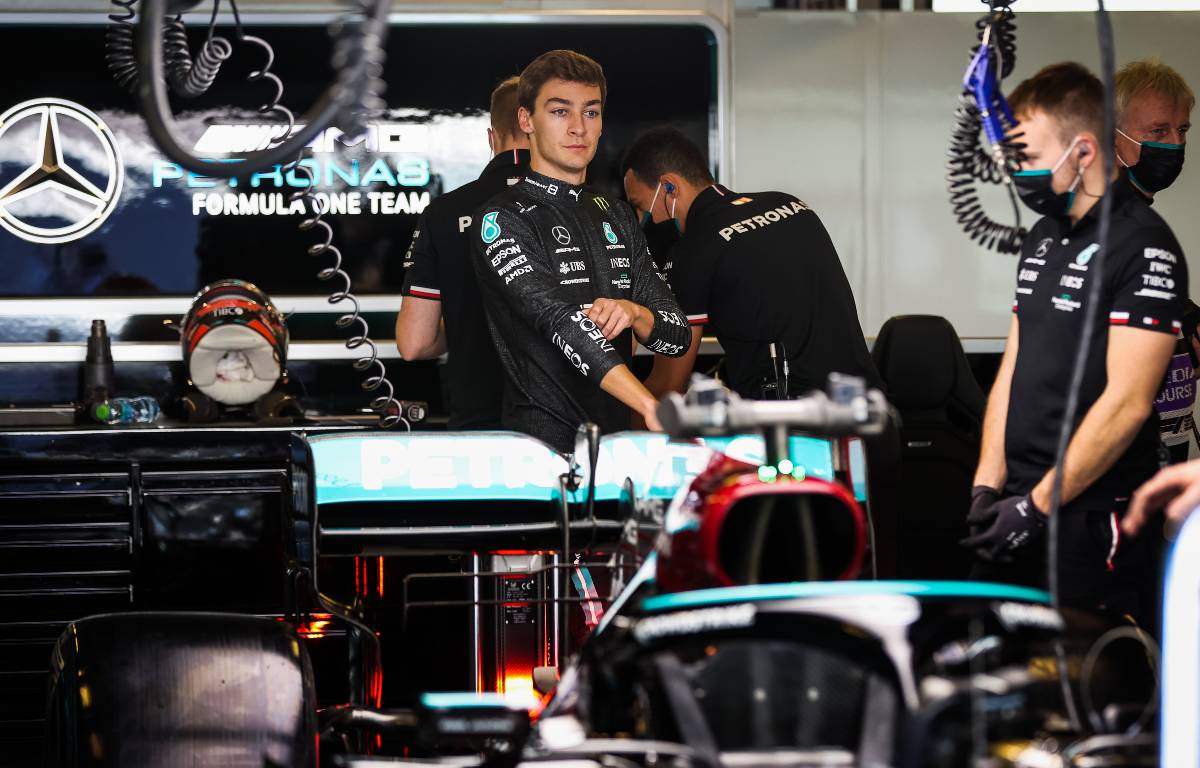 Despite harbouring doubts about his race pace, Helmut Marko hopes Red Bull may receive an inadvertent boost from George Russell's move to Mercedes.
Such a fillip would be for Max Verstappen specifically rather than the team as a whole in 2022, in the sense that Russell, if he shines, could dilute Lewis Hamilton's challenge to regain the World Championship.
Russell will arrive at Mercedes as a young, hungry team-mate to Hamilton, one who has the ambition not to settle for playing second fiddle like his predecessor Valtteri Bottas did for the last couple of seasons.
Indeed, Mercedes team principal Toto Wolff has said a Russell championship challenge "could also happen in the first year and would be a luxury problem we would then have to solve".
However, it is clear Red Bull see the bigger danger coming from Hamilton, who will have a renewed appetite for title glory after the agonising, controversial way in which an eighth Drivers' crown eluded him in 2021.
Therefore, Marko would like to see Russell hit the ground running in his Mercedes career – but is not completely convinced about the 23-year-old Briton in race conditions as yet, judged on his performances for Williams.
"I first have to see how fast Russell really is," Marko told Gazzetta dello Sport.
"In qualifying, he was fast last season. But in the races, he was hardly superior to Nicholas Latifi. So we have to wait and see how fast he will be in the race.
"If he can indeed match Hamilton's speed, that could be an advantage for us."
Russell's switch to Mercedes will also put more pressure on Sergio Perez to provide Verstappen with solid support, the Mexican and Bottas having been very much the 'wingmen' during the 2021 campaign.
From comments he made this year, it is clear Russell does not see himself in that mould.
"I feel ready to fight for World Championships and win races," said Russell, who has honed his trade during three seasons with Williams and stood on the podium after the rain-curtailed Belgian Grand Prix in August.
"I would have loved to come into Formula 1 and be fighting for victories from my very first race.
"Perhaps I'll look back in 10 or 15 years and say this experience at the back end of the field has paid dividends for me in the long run.
"Next year I'll be giving it everything I've got."
Is title defeat the beginning of the end for Hamilton?
Are we seeing the beginning of the end for Lewis Hamilton after his title defeat?