Christian Horner is refusing to let speculation about Max Verstappen's future and his potential move to Mercedes in 2022 distract Red Bull from the task at hand.
Earlier this year, Red Bull advisor Helmut Marko confirmed there is a performance clause in Verstappen's contract, one that would allow him to leave the team at the end of this season.
Throw in the fact Mercedes have only signed Lewis Hamilton to a one-year contract – meaning the team could have two seats open for 2022 – and Verstappen is being linked to a move to Mercedes.
This, however, is nothing new and nothing Horner is troubling himself over.
"I think I've been around too long to worry too much about what others are doing," the Red Bull team boss told Autosport.
"The most important thing for us is to concern ourselves with what we are doing.
"And it's enormously important for ourselves, and obviously Max, to build on the potential we've shown. That's our objective.
"I'm not really paying a great deal of attention to speculation.
"It's 'we need to control the things we have at our disposal and we need to maximise our own performance' which is absolutely our combined objective for this year."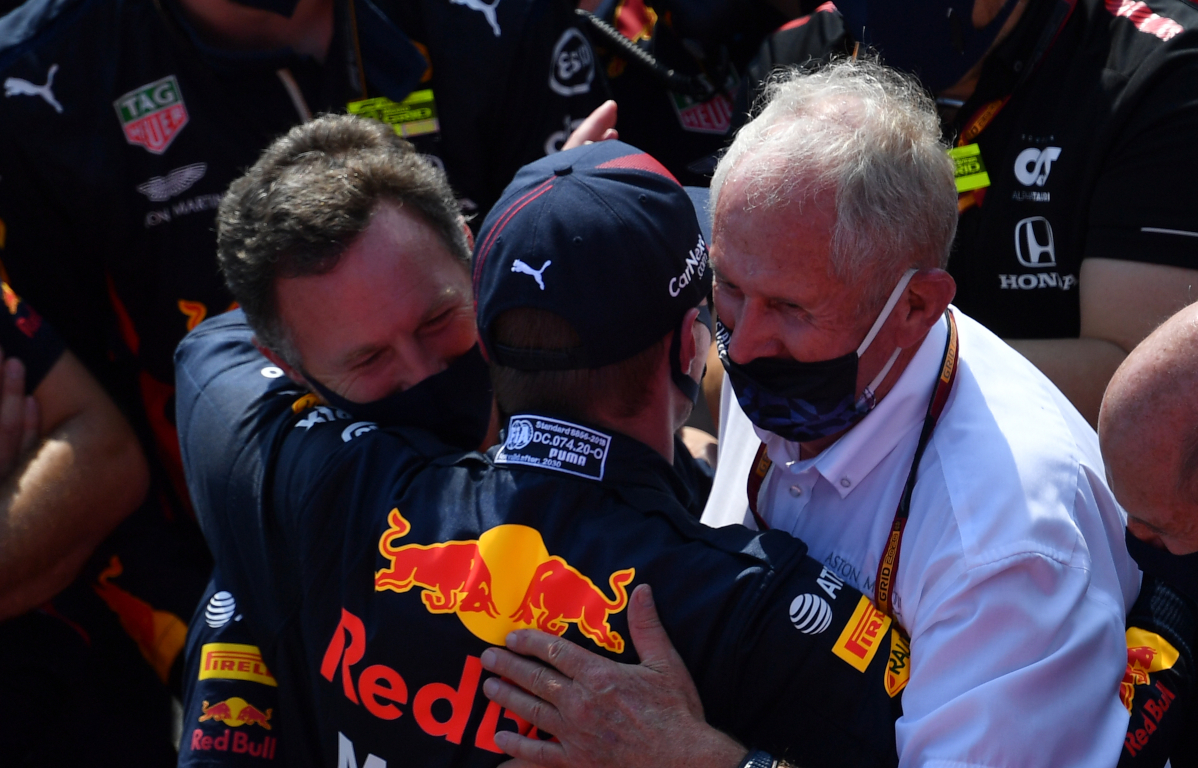 Sign up to the official Formula 1 store and save 10% on your first order!
Red Bull unveiled its RB16B on Tuesday, showing two photos of the team's 2021 challenger which looks very much like last year's car.
Horner says it has been an intense winter – with the whole COVID situation as well for the team.
He added: "It's been busy. The team have done a great job working around the challenges we've faced. Generally, I think we are in reasonable shape.
"I think we've been assisted by the fact there's a large percentage of the regulations that are carried over, which is unusual."
Part of that intense winter has been the creation of a new company, Red Bull Powertrains Limited, which will take over the running of the Honda engines from 2022 onwards.
The team also signed a new driver in Sergio Perez with the Mexican enjoying a "dream" debut test at Silverstone on Tuesday.
Follow us on Twitter @Planet_F1 and like our Facebook page