Red Bull reportedly expect big 8kg weight reduction at Imola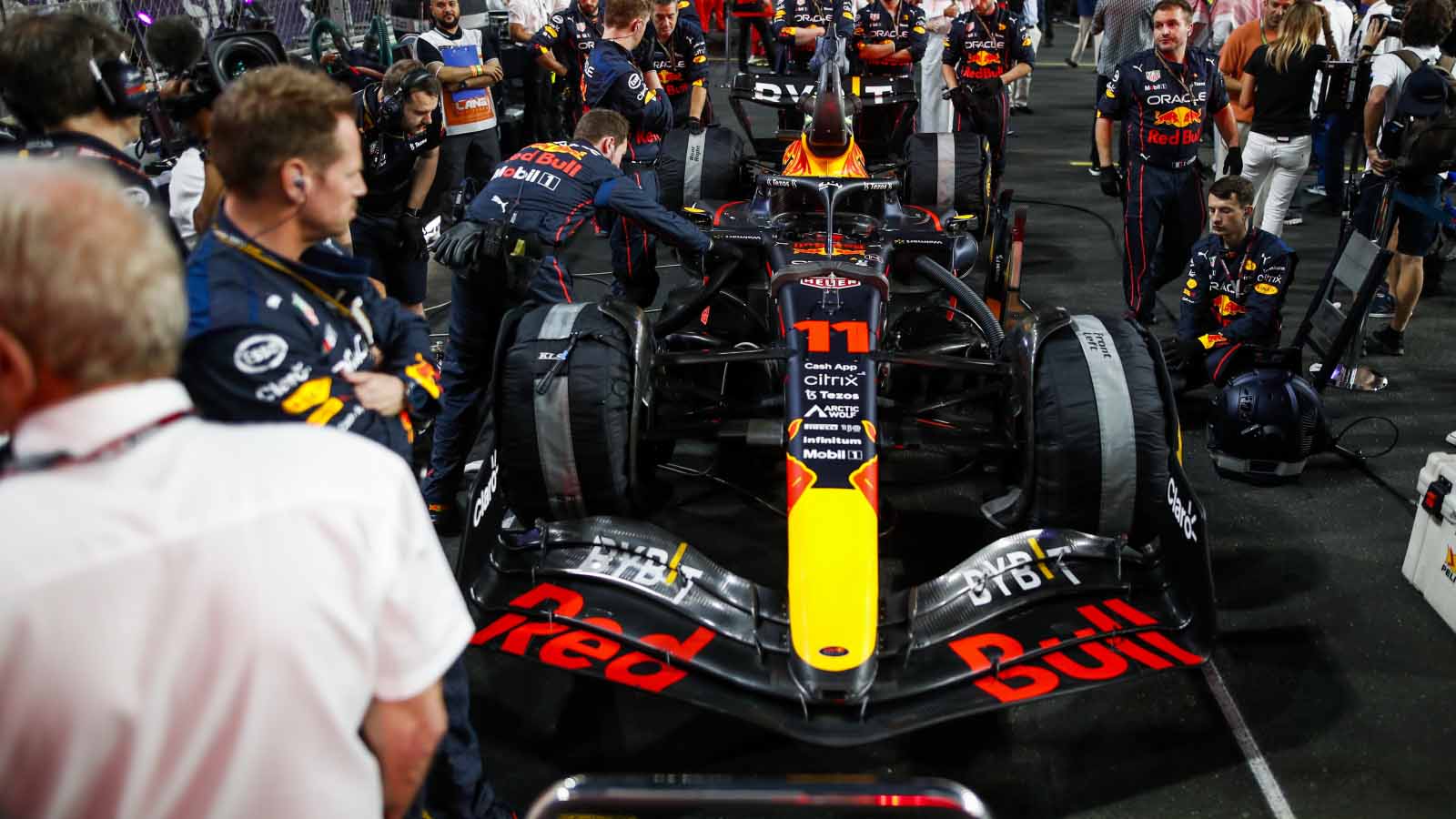 A report from Italy has claimed Red Bull are expecting to shave 8 kilograms off the weight of the RB18 in time for the Emilia Romagna Grand Prix at Imola in April.
A weight reduction of this scale could be worth an improvement as much as 0.2s per lap, which would prove significant in the team's battle against Ferrari at the front of the field.
The new weight limit introduced in Formula 1 see the 2022 cars 43kg heavier than their predecessors, but it's widely thought that only Alfa Romeo have built a car that comes down to the sport's new requirements.
Other cars were thought to be 'double digits' overweight, which has a natural impact on overall performance given the added mass on the cars.
Nice to remember a perfect lap! 💪

¡Recordando la sensación de una vuelta perfecta!#saudiarabiangp @redbullracing pic.twitter.com/5swHXF3rik

— Sergio Pérez (@SChecoPerez) March 30, 2022
Red Bull motorsport advisor Helmut Marko alluded to the fact that the team are likely to shave some weight off the car in time for Imola, but a report from the Italian edition of Motorsport.com claimed the leaner car could be 8 kilos lighter – a big improvement compared to Aston Martin shaving mere grams from the AMR22 when they decided to remove paint on their car.
He admitted that the RB18 is tougher to set up than their Ferrari rivals at this moment in time, but the weight loss should help in more ways than one.
"The Ferrari is a car that is always fast, in all conditions [regardless of] temperature or tyres," Marko told Servus TV.
"Our car is definitely more difficult to tune, but we will lose some weight in Imola. That should give us a significant time advantage, time gain in other words."
The report also claims that in modern day Formula 1, the work required to remove a kilogram of weight from a car would cost around €250,000 [£212,400], so Red Bull could well have invested around €2million in bringing their car closer to the minimum weight limit.
RB18 will lose weight before Imola
Helmut Marko has promised the Red Bull car will be lighter and faster in time for the Imola GP.