Red Bull have 'Jason Statham equivalent' to deal with 'demanding' Max Verstappen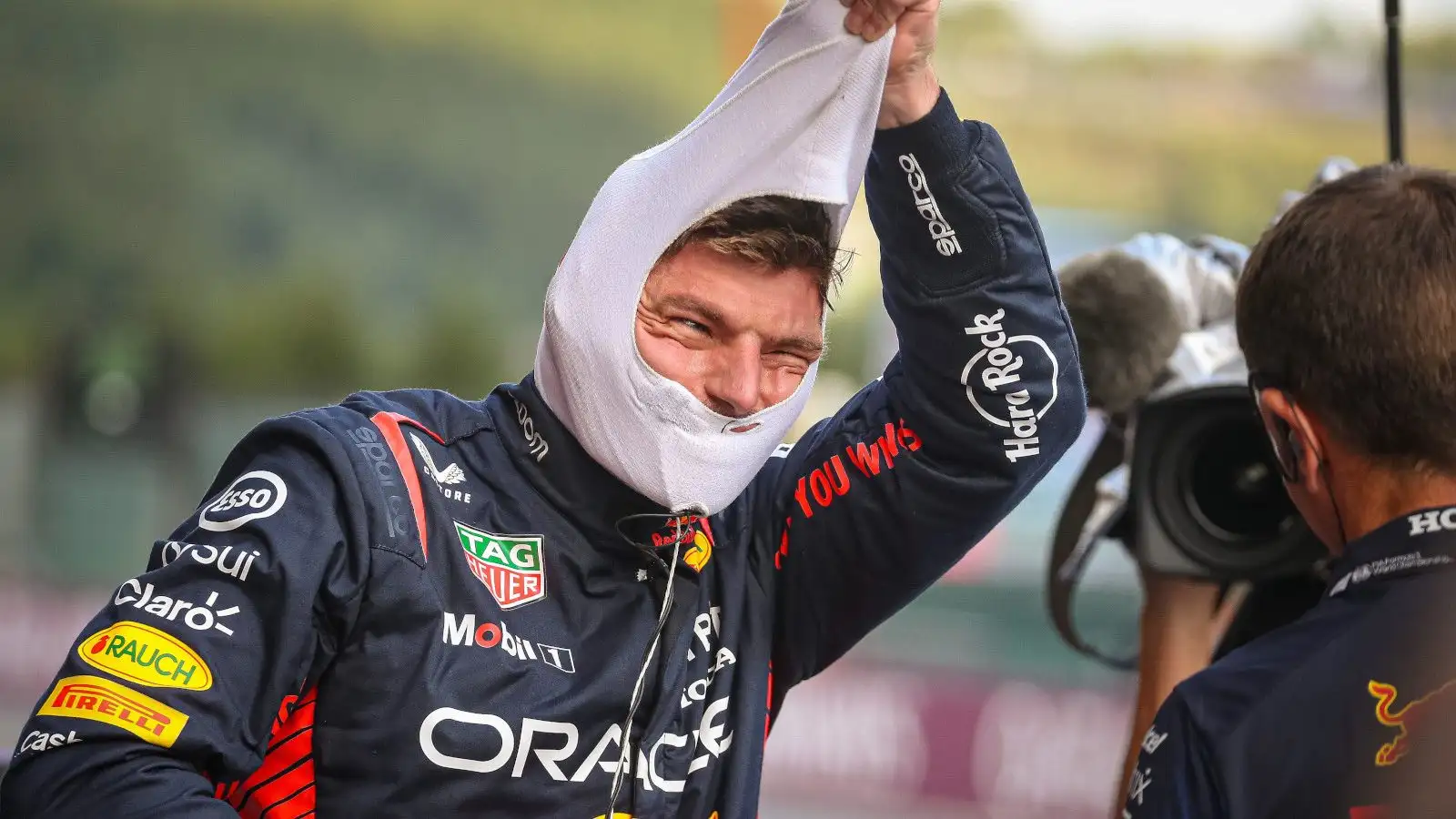 With his driver known for wanting to chase every point, Christian Horner says it's a good thing Red Bull have their own "Jason Statham" to keep Max Verstappen in line, in Gianpiero Lambiase.
Verstappen's race engineer since his very first season with Red Bull back in 2021, GP has been integral in every one of the reigning World Champion's 45 grand prix wins, and his two, barring disaster three, World titles.
The voice that guides Verstappen's exploits from Friday through to Sunday, Verstappen and GP's communications became a little peevish at Spa with the driver questioning GP's run plan during Q2 on Friday night, and that carried into the race.
'GP, he's our Jason Statham equivalent to deal with Max Verstappen'
Additional reporting by Thomas Maher and Sam Cooper
With GP going on at Verstappen about tyre management, telling him as he chased down Sergio Perez for the lead, to "just follow my instruction", a later exchange had the race engineer telling him to "use your head more".
Horner was asked about their 'bickering' when he faced the media, including PlanetF1.com, after the race, with the team boss explaining Verstappen needs a "strong character" to keep him steady. Enter Red Bull's own "Jason Statham".
"Who called it bickering?" he replied, not happy with the word bandied about.
"I mean GP and Max have been together since the first race that Max stepped into the car. Max is a demanding customer. And you got to be a strong character to deal with that.
"GP, he's our Jason Statham equivalent, they certainly look alike.
"He deals with him firmly but fairly. There's a great respect between the two of them and that comes out of a mutual trust that you must have between an engineer and the only problem is that conversation between the two of them has 200 million people listening.
"There's a great bond between the two of them and a great trust between the two."
PlanetF1.com recommends
F1 race wins: Which drivers have the highest win totals in F1 history?
F1 records: The drivers with the longest points-scoring streaks in history
Horner denies Max Verstappen and GP were putting on a show
But with Helmut Marko suggesting the exchange between the driver and his race engineer was an inside joke, telling Servus TV that "we know the background and then it gets even funnier", Horner was asked if Verstappen and GP had been 'putting it on a bit'.
He replied: "There's no counselling required, nothing along those lines."
Told that wasn't the question, it was more are they 'putting on a show', he insisted: "No, absolutely not.
"I mean, as I've said, Max is a very demanding customer, and he's hungry for everything, and GP does a very good job in managing Max during the course of weekend."
But as Verstappen raced to his 10th win of this season, and wrapped it up with a 22-second winning advantage over Perez, Horner was asked if maybe Verstappen is finding it 'easier' than what GP thinks.
"I think there's sometimes an element of that," he conceded.
"We have to remember the engineers or the performance engineers, they're living and breathing all the data they have in front of them, they can see and they know their drivers driving style, they know what they're taking out of the car and so on.
"I was asking GP, 'I know what he's doing, he's trying to build a gap up for a pit stop' and GP said 'I think he's taking it pretty easy, all the metrics are massively under control'.
"So it's having that trust and bond that's so important, which is what those two guys have. I mean, sometimes it gets a bit funky between the two of them but Max is the kind of character that will rev very quickly but will come down very quickly, and GP doesn't forget so quickly."
Read next: Helmut Marko reveals only two drivers who could challenge Max Verstappen