Did Red Bull's reaction to Jeddah restart influence Michael Masi's Abu Dhabi 2021 decision?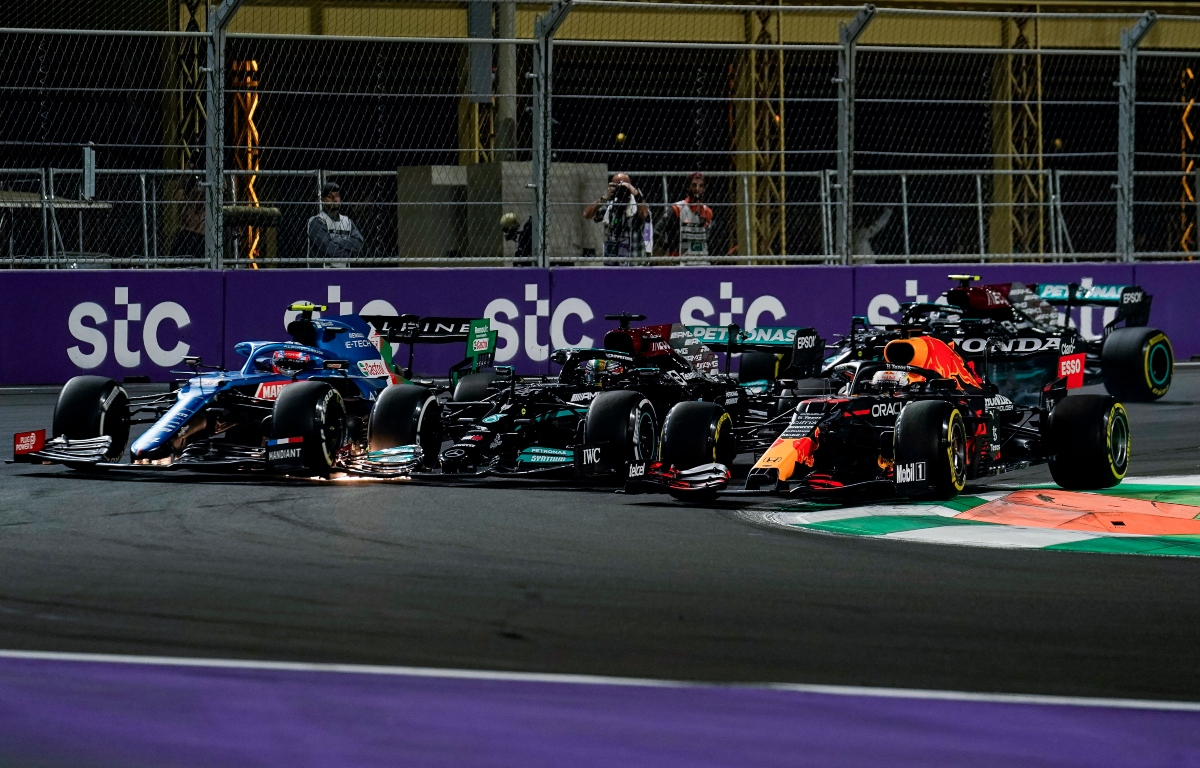 A respected Formula 1 analyst is convinced that the aggressive reaction to Michael Masi's handling of the 2021 Saudi Arabian Grand Prix from Red Bull influenced the former race director's decision-making at the controversial season finale in Abu Dhabi.
A week before he was at the centre of one of the most divisive moments in F1 history at Yas Marina, Masi also attracted criticism during the penultimate race at the Jeddah street track ahead of a restart.
With Max Verstappen leaving the track to overtake Lewis Hamilton shortly before a red flag stoppage, Masi offered Red Bull the chance to restart in third to avoid an in-race penalty.
While the offer was accepted by the team, Masi's unusual handling of the situation was seen as amateurish by some with Red Bull team principal Christian Horner claiming it influenced Verstappen's tyre choice for the restart in a race he ultimately finished second to Hamilton.
That left Verstappen and Hamilton tied on points ahead of the last race, with the former clinching his first World Championship after Masi appeared to break Formula 1's own rules by setting up a grandstand finish.
Speaking via his Twitch channel, former Williams and Ferrari team manager Peter Windsor has claimed the origins of Masi's Abu Dhabi decision can be found in Red Bull's pushiness after the race in Jeddah.
He said: "After the [Saudi Arabia] race Red Bull got well into Masi and were saying 'this is inexcusable, make decisions, be decisive, it can't happen again, this is nonsense' and all that.
"It suddenly made me think that had that incident, and Red Bull's response to Masi, not happened in Saudi Arabia, that maybe as they went into that penultimate lap in Abu Dhabi and when Red Bull got into Masi's radio to restart the race, whether he would have done that.
"Because it was like, 'we've got this relationship with Masi now, we've really told him what our opinion is' and at the next race they said, 'right, this is what we want you to do' and he did it.
"If it had been Ferrari that Lewis was racing against in Saudi Arabia, Ferrari probably wouldn't have got stuck into Masi and so on that penultimate lap in Abu Dhabi, would Ferrari have got on to the radio to Masi?
"I think it was a chain of events that built up from Saudi Arabia into Abu Dhabi, the way the race went for Red Bull in Saudi Arabia very much affected the decision Masi then made under pressure – with Red Bull shouting at him – in Abu Dhabi."
Read more: Abu Dhabi, one year on: Why Formula 1 was the real loser