Red Bull told Jos 'he really had to take a step back'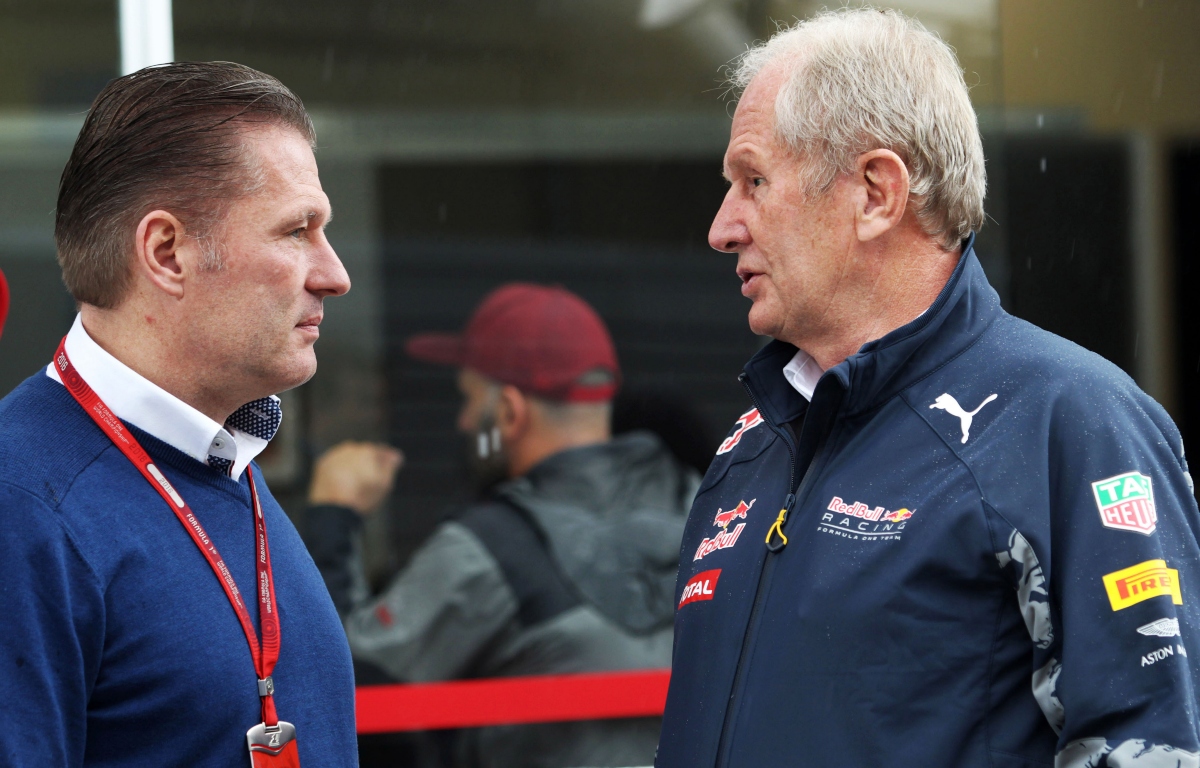 Red Bull told Jos Verstappen he "really had to take a step back" when his son joined the team in 2016, says the AlphaTauri team manager.
The former F1 driver has been close by Max Verstappen ever since the 2021 World Champion first joined the Formula 1 grid with the team then known as Toro Rosso for the 2015 campaign.
While it was a hugely successful rookie season on track, there were rumours of issues between the Dutchman and his team-mate, Carlos Sainz, throughout the year.
However, Graham Watson, the team manager, says the pair's fathers caused more problems than them.
"To be quite honest, I didn't experience it that way, although both were very driven and the fathers actually much more," he told the Dutch branch of Motorsport.com.
"Funnily enough, I already knew Carlos Sainz Senior from my time in rallying, so I knew both fathers well. He was extremely driven and always looked a little suspicious if the other driver in the team was getting something his own son didn't.
"I remember well that I had a clash with him in Barcelona, ​​which must have been during the winter test of 2016. He learned about the way our men worked with the car and [felt] that it wouldn't be fair at all. Then I was like: 'hang on a minute,' and I made it very clear to him that both drivers were getting the exact same treatment.
"Jos also felt disadvantaged in his own career and certainly thought with Benetton that he was being treated unfairly. I'm not telling any secrets with that, that's publicly known.
"Max definitely didn't want that to happen and most of all wanted to beat his teammate. He really has the mentality: I will not allow the team to be built around my teammate, the team will be built around me. Because of my years in the pit box, it may strike me more than others, but I clearly see Jos's hand in that."
How it started ↔️ how it's going

Took a few days to let what happened last Sunday sink in. Thank you to everyone for all your support and kind messages 🙏 pic.twitter.com/i2kplMU4NY

— Max Verstappen (@Max33Verstappen) December 14, 2021
Watson remembers that the older Verstappen had doubts about the team members and often openly expressed such doubts, feeling that he knew better and trying to take charge of matters himself.
"Jos was of course also used to having full control over Max's career from the karting days," he added.
"When Max came to us, the team looked different than it does now, less professional. Jos perhaps doubted whether our team was of the level to help his son further in F1.
"I noticed this especially in the fact that Jos tapped my shoulder every day and asked: 'Graham, what about this and what about that?' At one point I had to be a bit blunt and say, 'For f*ck's sake, just let the team members do their job.'"
Early on the following year Verstappen's time with the sister team was brought to an end with him being promoted to Red Bull, swapping seats with Daniil Kvyat.
There, Watson says, it was quickly made clear to Jos in no uncertain terms that he wouldn't be allowed to play such a big role in his son's career anymore and would have to step back.
"Only when Max came to Red Bull did they tell Jos that he really had to take a step back," he said.
"I don't have children myself, but I can well imagine that letting go of your own son is quite difficult."