Red Bull ready to capitalise on Hamilton 'clipping'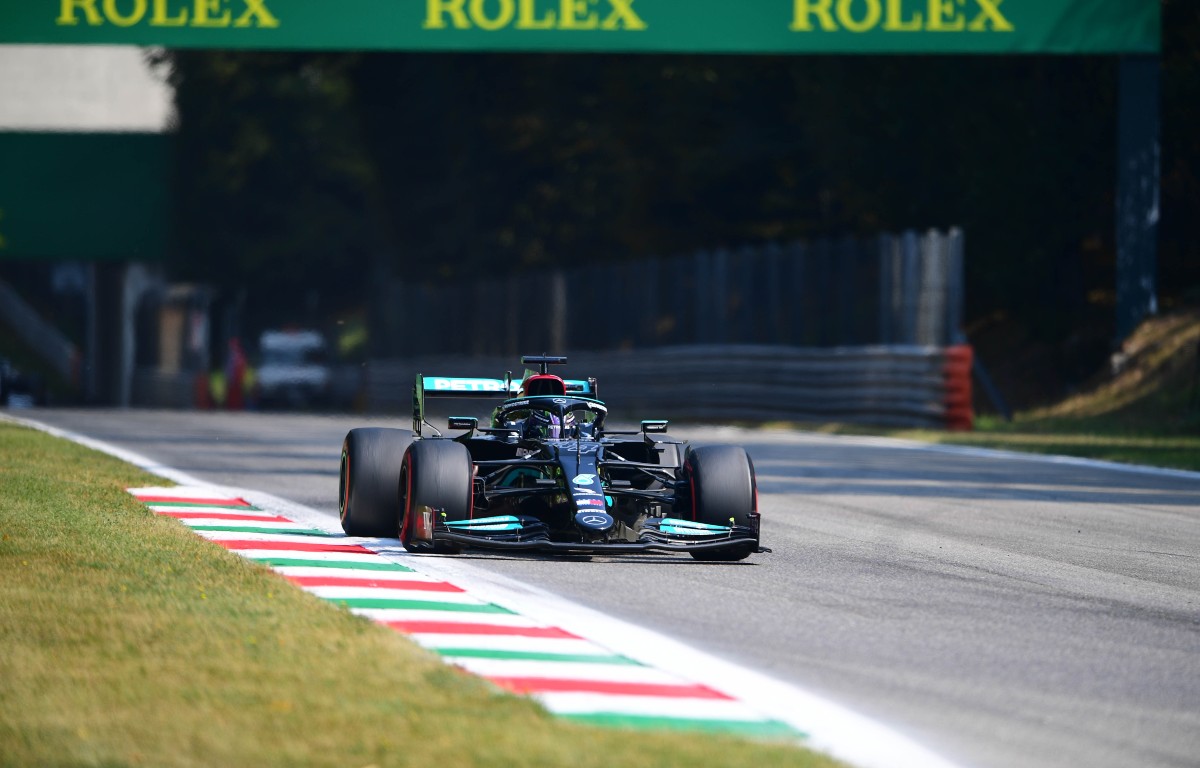 Red Bull boss Christian Horner was intrigued to see Lewis Hamilton losing power on the straights, creating an opportunity for his team.
A poor start to sprint qualifying at Monza for Hamilton saw him lose places to both McLarens at the start, dropping the seven-time World Champion down to P5, and it was damage which he could not undo with Daniel Ricciardo finishing P3 and Lando Norris P4.
That leaves Hamilton starting the Italian Grand Prix from P4 due to team-mate Valtteri Bottas' grid penalty, all while Hamilton's title rival Max Verstappen starts the race from pole.
"It was all dictated at the start, so a great start from Max, a poor one from Lewis, and we were able to capatalise on that," Horner told Sky F1.
"The fast-starting McLarens with the soft tyres, we were vulnerable to that at the start, but we were able to cover that off and then we had good pace in the race and were able to go with Valtteri."
Horner said that Hamilton's inability to pass the McLaren's was down to the Briton running out of power at the end of the straights, and so if Verstappen can keep Hamilton behind, then this is a weakness which Red Bull can exploit.
"You can see, when they are running sustainably, they're harvesting a lot," Horner explained when asked what was going wrong for Hamilton.
"It's what we call clipping, so at the end of the straights you see the rear light flashing and that just kills your straight-line speed.
"You could see Lewis getting within half a second which is usually an overtake, but just running out of momentum at the end of the straights.
"So that's good news if we can stay ahead tomorrow, because it means that they won't be able to attack too hard at the end of the straights because they've got this harvesting going on."
Asked if Red Bull have the pure pace to contend with Mercedes in the race, Horner replied: "I think one lap they're definitely quicker than us, but actually there is a couple of corners where we are struggling here, but over a lap we are putting a decent lap together.
"And of course Max in the dirty air was able to run at the same pace as Valtteri as they moved away from the rest of the field.
"Of course you don't want to take too much risk in a race like that, so we were just grateful to see the points and start from the front tomorrow."
One of the rare positives from the #F1Sprint…

We've got this front row for the race 😄 #F1 pic.twitter.com/HYmW43MZFQ

— PlanetF1 (@Planet_F1) September 11, 2021
F1 TV are offering PlanetF1 readers 10% off both monthly and annual subscriptions! In order to claim this fantastic discount, click the following link and use the promo code PLANETF10 at checkout!*
*The offer ends at midnight on September 12 and excludes Netherlands
With McLaren's Ricciardo set to launch from P2, Red Bull are well aware of the threat that he and Norris in P3 pose.
If McLaren start on the softs and Red Bull do not match that strategy, then Horner says McLaren will have an advantage of "four metres" off the line.
But for Verstappen it will be a case of balancing risk and reward if he must battle with the Woking outfit, considering how tight the title battle is against Hamilton and Mercedes.
"I think you get into that risk and reward scenario," said Horner when asked if Verstappen would fight with McLaren.
"Of course he's going to fight for the win, that's his instinct, but at the end of the day you have got to be there for the chequered flag, we saw the consequence of that at Silverstone.
"We certainly don't want a repeat of that following the sprint race.
"Of course the objective is to try to convert pole position into a victory, but I think there are going to be some challenges tomorrow."
Red Bull have not won at Monza since 2013, and so Horner said this pole was a welcome achievement at a "bogey circuit" for the team.
"I think it is our first ever pole in the hybrid era here, it's the first time we are even in the top three," Horner stated.
"Great performance, two valuable points for us.
"It's been a long time coming, we have always taken a lot of engine penalties here historically, it's always been a bit of a bogey circuit for us, so it's quite phenomenal that we are starting tomorrow's race from first place."