Red Bull set the record straight on Max Verstappen technical ability comments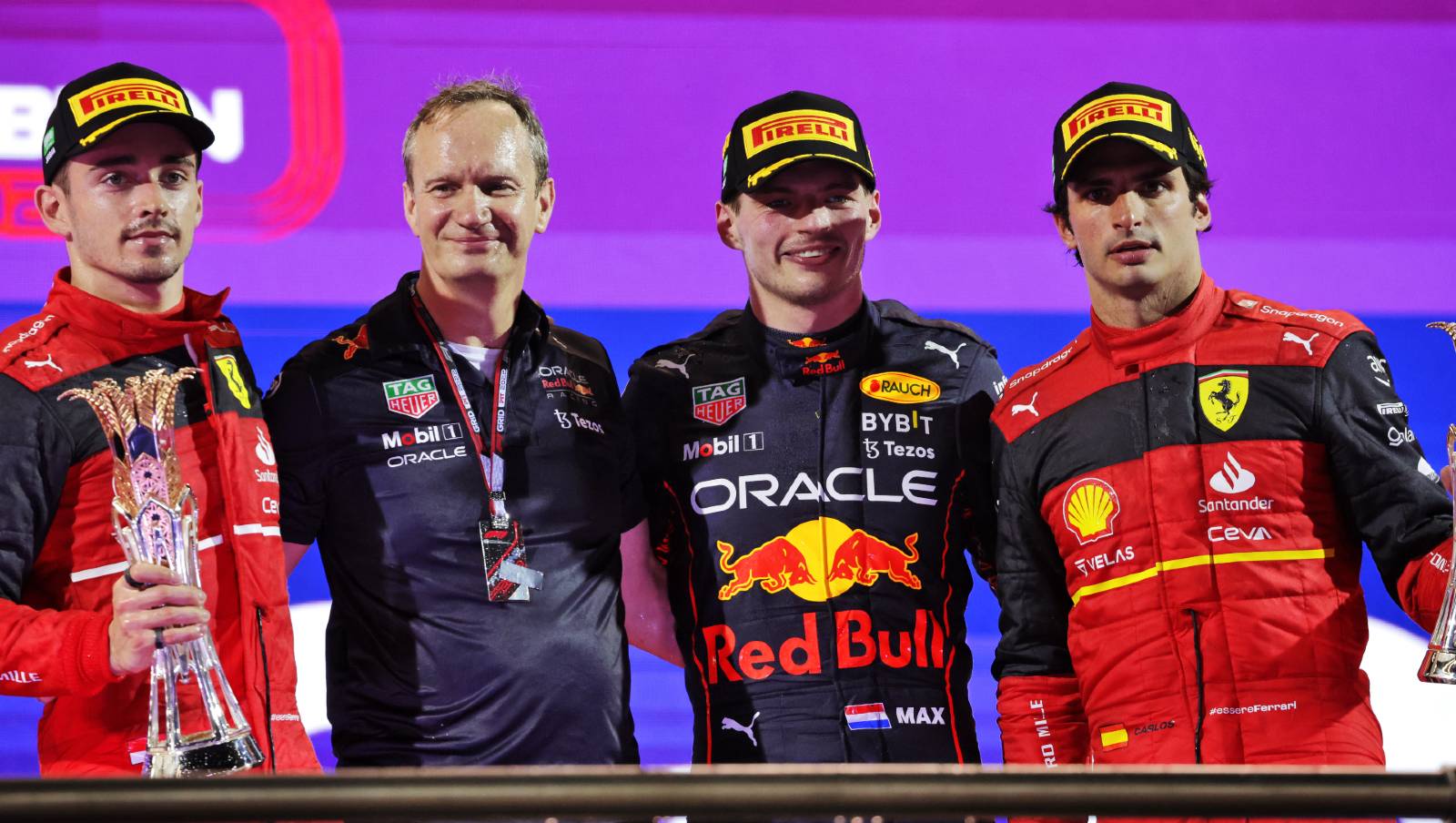 Red Bull have clarified the position following reported comments regarding Max Verstappen's technical knowhow.
Quotes were reported by Eurosport's website, having originated on their own French language 'Les Fous du Volant' podcast, from Red Bull's former head of race engineering Guillaume Rocquelin suggesting the double World Champion is technically weak.
The headline of the report was subsequently edited to say Verstappen has "room to progress on technique" rather than implying he lacks technical knowledge – although the quote attributed to Rocquelin saying "Max is weak technically compared to other drivers we've worked with" still appeared in the text.
At a Sao Paulo Grand Prix press conference, Red Bull's chief engineer, Paul Monaghan, was asked about the comments from Rocquelin – now the team's head of driver academy – and said they had been mistranslated.
"If we may just correct some things," began Monaghan. "It was a poor translation from an interview from a colleague of mine. So it's a little bit misquoted.
"However, to answer your question. Max is technically extremely gifted. He did a lot of work as a youngster, often guided by his father. And you can see the legacy of that.
"He knows what he's talking about within the car and he knows what he wants.
"And with his engineers, they know how to deliver a car he finds nicely-balanced, easy to drive – well, not necessarily easy to drive but drivable – looks after its tyres well enough that he can manage a situation.
"And if you look at his record over the past seasons he's been with us, it's stunning. He wouldn't achieve that if he wasn't an exceptional driver.
"Can he improve? Yes, of course he can. He might not thank me for saying that. But I think there are areas he can get a little bit better.
"He'll dig into himself and think what could he do better for a season. And it's up to us to give him a car to go and demonstrate those skills next year."
In an interview for GQ Magazine, who recently named Verstappen as their Athlete of the Year, the Dutchman spoke about how he learned to set up a go-kart in his childhood years with his father, Jos.
"From seven to 11 years old it intensified quite a lot, he wanted me to be there to see what he was doing," said the 25-year-old.
"'Do you see a crack somewhere? Do you see a problem with the go-kart?' I'd see him take everything off the go-kart, then put it back on, so I'd understand the mechanics behind it.
"All these kinds of things he was trying to explain to me because he wanted me to understand it's not a joke, it's not that we are here for fun, because we are working towards trying to reach the top."
Read more: Max Verstappen let Red Bull know who's boss, but was it boss-like?