'Red Bull? Mercedes? Aston Martin? Charles Leclerc is better off staying at Ferrari'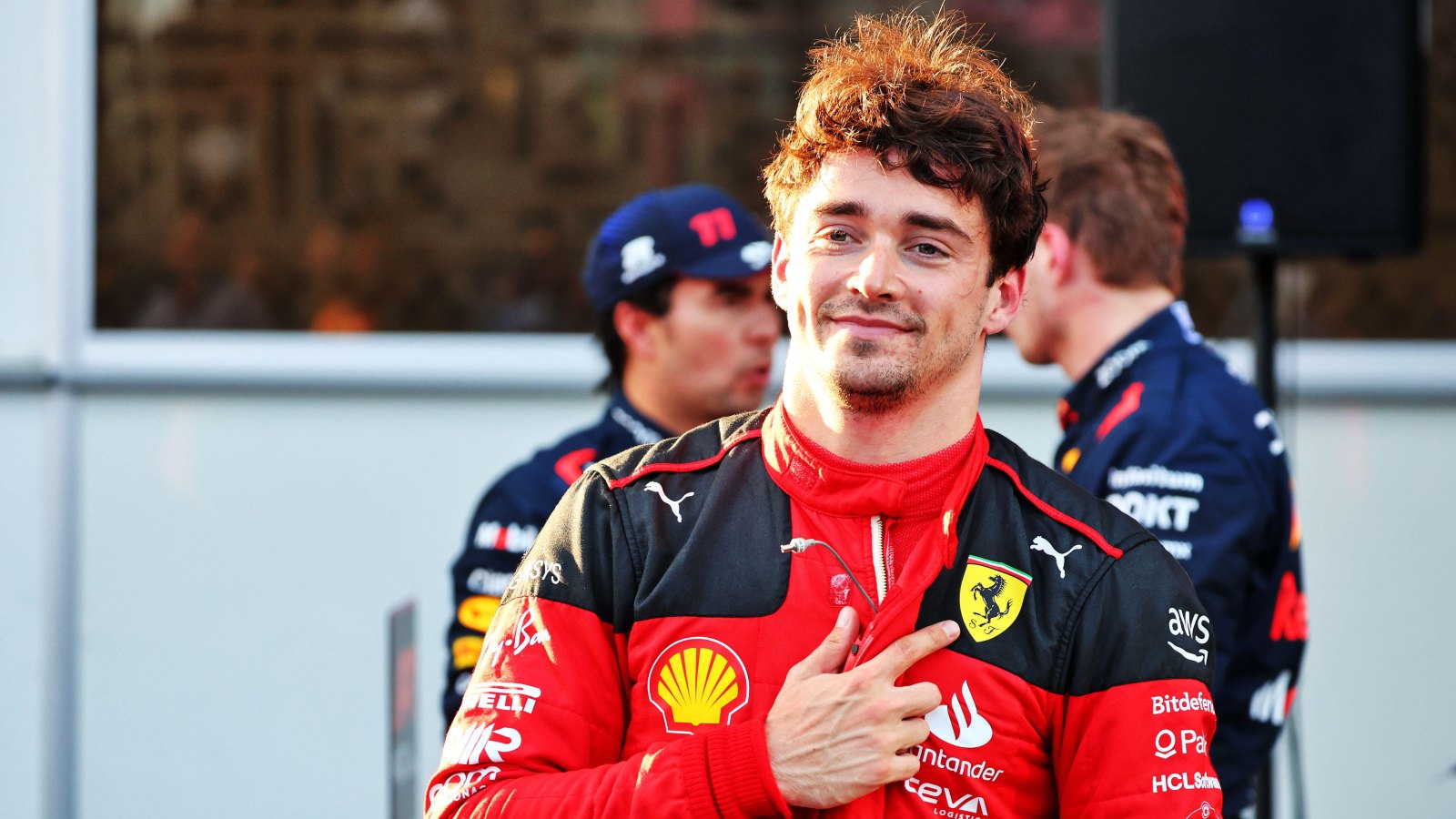 Peter Windsor, the Formula 1 commentator, believes Charles Leclerc would be better off staying at Ferrari for the foreseeable future rather than pursuing a fresh start at Red Bull, Mercedes or even Aston Martin.
With just one podium finish from the first five races, Ferrari's poor start to the 2023 season has raised doubts over the future of five-time grands prix winner Leclerc, whose current contract is set to expire at the end of next year.
Rumours have persisted since late 2022 that Leclerc has a pre-contract agreement in place with Mercedes to eventually succeed seven-time World Champion Lewis Hamilton, whose own deal ends at the end of this season.
At the recent Azerbaijan Grand Prix, where Leclerc set pole position for both the sprint and the race itself, Mercedes boss Toto Wolff admitted the Monegasque must register on the eight-time Constructors Champions' long-term radar with the Ferrari driver cagey when asked if he had held discussions with the German manufacturer.
"No, not yet," he replied. "Not at the moment."
Mercedes are unlikely to be the only team interested in the services of Leclerc, widely regarded as one of the fastest drivers on the grid having set 19 poles since joining Ferrari four years ago.
Speaking via a recent YouTube stream, former Williams and Ferrari team manager Windsor suspects a seat alongside reigning two-time World Champion Max Verstappen at Red Bull would not be an option for Leclerc.
And following the emergence at Mercedes of George Russell – who has outqualified Hamilton at four of the five rounds of 2023 to date – he thinks Ferrari may still be the place to be for the 25-year-old, particularly following the arrival of long-term Leclerc ally Fred Vasseur as team principal.
He said: "Obviously, if Charles tomorrow was driving a Red Bull, he'd be winning grands prix at some point this year.
"It wouldn't be easy against Max but he would be there or thereabouts and I think, if he was in a Red Bull, he'd be right up there for the Championship.
"But he's not. And that's not going to happen.
"I don't think they're ever going to put Charles Leclerc in a Red Bull so long as Max is in the other car.
PlanetF1.com recommends
Lewis Hamilton told to 'get out of Mercedes and reinvent himself somewhere else'
Competition: Win a brand-new PlayStation 5 with On Track GP!
"Which leaves what?
"It leaves Mercedes, it leaves Aston Martin, it leaves staying where you are.
"And right now, he's probably better off staying with Freddy Vasseur, believing in Freddy's talent at Ferrari, than he is going to Aston Martin, where it'll be a bit of a mess, and Mercedes, where I guess he would only go there if he's replacing Lewis.
"If he's replacing Lewis he's got George in the other car, who knows the team well.
"Probably he would enjoy being in England. He'd enjoy the whole anglophile Formula 1 team methodology after Ferrari, but it wouldn't be easy.
"That's his only chance, if he goes to Mercedes and replaces Lewis.
"But then he's got to beat George Russell. Not easy at all.
"Much more difficult than beating Carlos Sainz."
Unimpressed by his performance at the recent Miami GP, Windsor feels Leclerc's current priority, rather than chasing a move elsewhere, should be understanding why he crashed at the same spot twice in the space of 24 hours on a disastrous weekend in Florida.
He added: "Right now, I don't think Charles should be thinking of leaving Ferrari or where he would go.
"He needs to be thinking: 'What was I doing in Miami?
"'I had a bad weekend in Melbourne, that's my bad weekend for the year, what am I doing repeating that in Miami? That's terrible.'
"He's got to dig a bit deep now going into Imola, going into the rest of the year."