Horner: Wolff 'extremely keen to deflect attention'
Christian Horner has said Mercedes' insistence that Red Bull are favourites for the title in 2021 is "somewhat short-sighted".
Mercedes and Red Bull could give us something we have all been crying out for: a genuine title battle over the course of a full Formula 1 season.
Following a far from perfect pre-season testing period for Mercedes, the reigning champions have been keen to label Red Bull as the favourites for the silverware.
But, Horner is seeing right through that tag and thinks all Mercedes are trying to do is put more pressure on Red Bull, as well as deflect attention away from themselves.
"Of course, it's used to try to put expectation and to try to create pressure," Horner told Motorsport.com when quizzed about the dreaded favourites tag.
"Of course, Toto will inevitably try to identify Red Bull as the favourite in order to create a perception of having to chase and catch up.
"But I just don't believe we are the favourites, to be honest with you. We're up against a seven times consecutive world champion. You don't have to be a rocket scientist to work out the odds: they will tell you who the favourite is.
"Mercedes has been tagging us as the favourite, and Toto is obviously extremely keen to deflect attention – but it's somewhat short sighted.
"When you look, they are seven time reigning world champions, they had one bad test. Their car was every bit quick as ours in the race in in Bahrain, and their tyre degradations looks very good."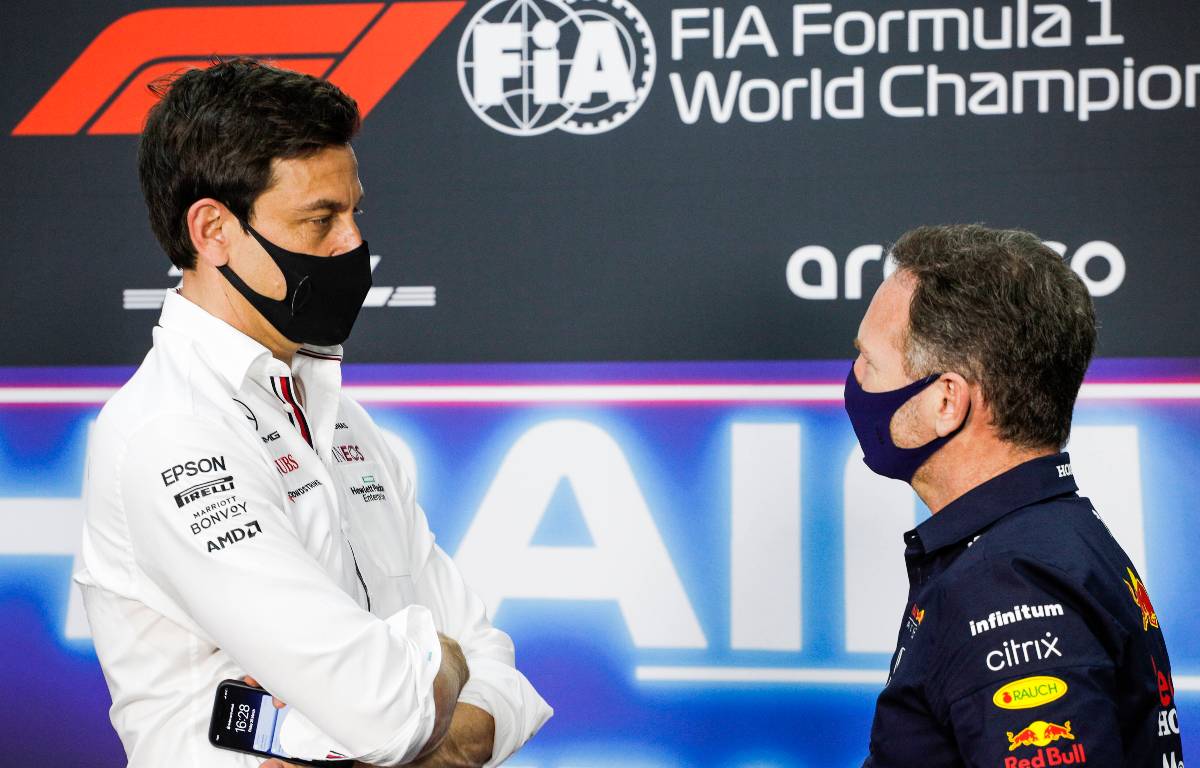 Check out all the latest Mercedes merchandise via the official Formula 1 store
One of the other recurring topics is the low-rake v high-rake car philosophy, with the new aerodynamic regulations for 2021 appearing to favour those with the latter concept – everyone bar Mercedes and Aston Martin.
However, Horner thinks too much focus is on this discussion as well and reckons the aero changes may actually provide new and alternating strengths and weaknesses at different circuits between the cars.
"If you look at Imola and ignore Bahrain you would say it isn't an issue at all," he said.
"So I think too much emphasis can be made on one element.
"As with anything in F1, it's everything working in harmony with everything else. There are no silver bullets, there never has been.
"Maybe at some circuits it might favour one philosophy, but maybe another circuit might favour another. And if it does, is that a bad thing?"
Mercedes and Red Bull head to round three in Portugal with Lewis Hamilton and Max Verstappen separated by just one point in the World Championship driver standings.
Follow us on Twitter @Planet_F1, like our Facebook page and join us on Instagram!