Red Bull will be 'chomping at the heels' of Mercedes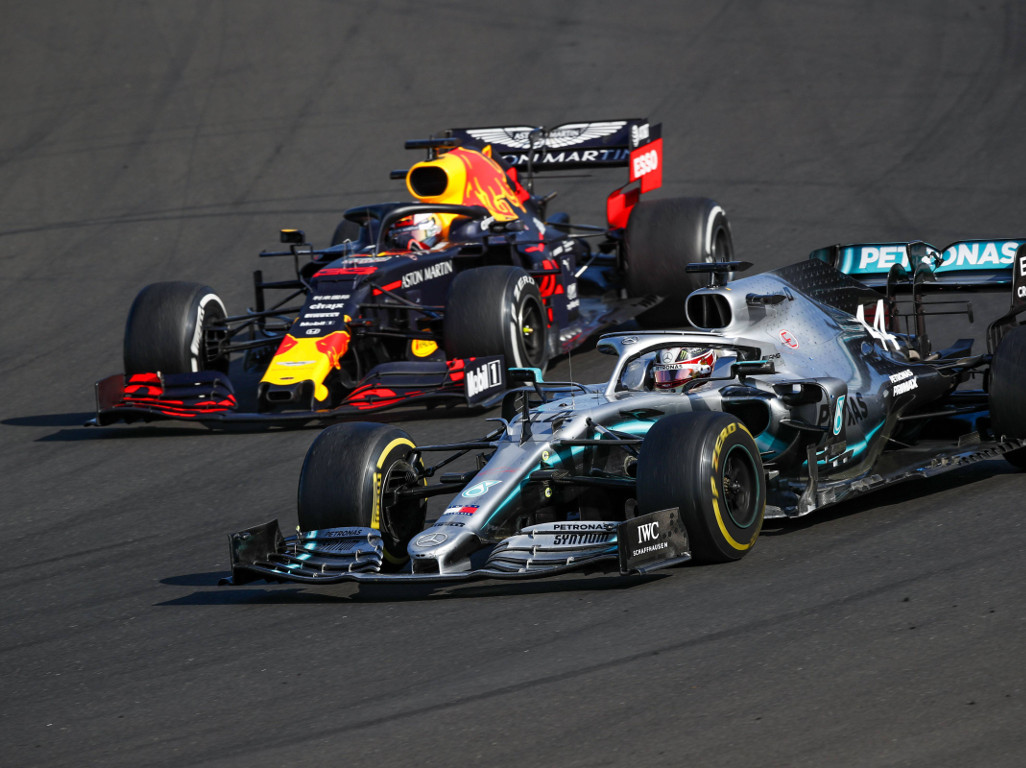 McLaren CEO Zak Brown believes Red Bull will be "chomping at the heels" of Mercedes in 2020, but the Silver Arrows are still the dominant outfit.
Mercedes already have made history with six consecutive Drivers' and Constructors' Championships, but they will look to stretch their unmatched spell of dominance further by making it seven this season.
And Brown believes they will still have the dominant car to do that with the regulations remaining stable for 2020, but he doesn't think Red Bull will be far behind.
"I think '20 and '21 are going to be kind of more of the same of what we saw in '19," he told Racefans.net.
"I think the midfield will be even closer.
"It looks to us from winter testing that Mercedes is going to be the dominant team again in '20 and because of the rules – we're [not] allowed to modify the cars that much – I would anticipate Mercedes will be looking pretty good in '20 and '21.
"It looks like Red Bull took a step forward, so I think they'll be chomping at their heels. But I'm not sure they can catch them over a season."
For Brown the final member of that traditional top three, Ferrari, are an unknown entity right now.
"Ferrari was a bit tricky to read. People seemed to think they may not quite have the pace," he said.
"Unknown, I think that will become clear soon."
Brown didn't criticise Racing Point who attracted plenty of attention by revealing their RP20 which closely resembled last years' Mercedes.
But he accepted that copying a Championship-winning car makes them a serious threat.
"We're happy with the progress we made. Clearly Racing Point, as everyone calls it the pink Mercedes, they've become extremely competitive overnight which one would if you were using effectively the championship [winning] car from last season," he explained.
"That midfield battle will be even tighter and I think that'll roll into '21."
McLaren will switch to Mercedes power from next season, and while Brown says it will be a benefit to the team to take on what he feels is the best engine in F1, he also says McLaren will be limited in terms of the development they can do due to the token system.
"But that comes to the detriment of how much upgrades we can do to the car, because with this token system that's been created, we're having to use some of our tokens to adapt our chassis for the Mercedes engine," he said.
"So we'll have the benefit of what we think will be a more competitive power unit. We think the Renault engine is very strong but I think all people recognise Mercedes as the strongest. But we'll be limited on what other development we can do. Depending on how strong our car is, that may or may not hurt us.
"So I think '22 is when, if there is a shake-up of the order, I think '22 is when that comes."
Follow us on Twitter @Planet_F1 and like our Facebook page.