Red Bull feared Bottas would back Max into Hamilton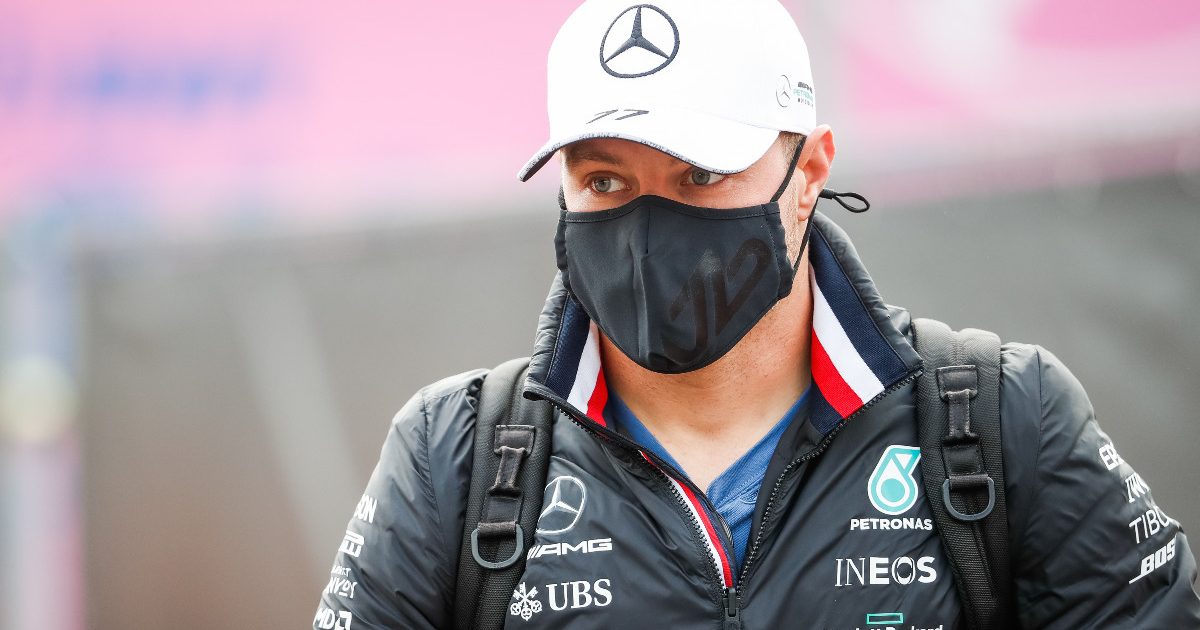 Red Bull boss Christian Horner said there was no fear of losing the race win to Valtteri Bottas, but foresaw some team play at Mercedes.
Max Verstappen took full advantage of his pole position at the Dutch Grand Prix, leading into Turn 1 and keeping Hamilton behind out of DRS range.
Once that leading duo pitted, it meant that Bottas in the other Mercedes took over as leader, presenting the opportunity for him to hold Verstappen up as the Dutchman looked to regain P1.
With Hamilton in close pursuit, the danger was present for Red Bull, but Verstappen quickly dispatched the Finn and drove on to victory.
In the end it was all made to look rather simple, but Red Bull were concerned for sure.
"A race like that is never easy, the most important thing was to get the start," Horner told Sky F1.
"And then we knew that with the strategic options Mercedes had they were going to split, and they did exactly that.
"So the most important part of the race for us was for Max to make that pass on Valtteri, and he did that quickly, and then after that we were just able to cover Lewis, but an impeccable race from him [Verstappen] today. I think today, I've never seen a reaction like that in all my career to any driver.
"What we were more worried about was Valtteri backing him up and then Lewis getting the undercut on both of them.
"So that was why it was crucial to get past really quick."
Horner was seen speaking quickly with Mercedes principal Toto Wolff after the race, and Horner praised their rivals for what he called a "fair" race between them.
"I think it was a good race, it was a fair race, it's a tough competition, there's nothing. We are fighting over tenths of a second every lap," said Horner.
"The entry was really critical into the pit lane because it's so short, and I have to say Mercedes were fair, moving their hoses so we could get a run into the box."
Red Bull merchandise is available to purchase now via the official Formula 1 store
TEAM RADIO: 📻

PER: "Let's go! Who's next!?"

Car #11 is on the PROWL! 🤺#F1 #DutchGP 🇳🇱 pic.twitter.com/37puh3sisb

— Motorsport.com (@Motorsport) September 5, 2021
Sergio Perez in the other Red Bull was voted Driver of the Day, having gone from a pit-lane start to P8 finisher.
That also included an extra pit stop after he flat-spotted his set of hard tyres, so Horner was keen to praise his driver for adding a vital four points to their Constructors' tally.
"He's driven a great race today," said Horner of Perez's performance.
"He had a huge flat spot that [meant] we had to pit him for safety reasons, so he was in an even harder position then.
"But the passes that he made, the progress that he made through the field, really important points for us today and great for his confidence after a really tough Saturday."
While Mercedes did stretch their lead in the Constructors' to seven points over Red Bull, Verstappen did regain the lead of the Drivers' Championship with his dominant victory in front of the home crowd.
But Horner expects the season to swing back and forth between Red Bull and Mercedes all the way until the last round in Abu Dhabi.
"I think Monza, the next couple of races I would say head back towards Mercedes strongholds," Horner admitted.
"Monza and Sochi are both tracks that we'd expect them to have the upper hand, and then there are tracks after that that come back more to us.
"So I think it's going to be really close, and I think this Championship looks like it's going to go all the way to Abu Dhabi."