Horner: Red Bull are no longer in a 'support role'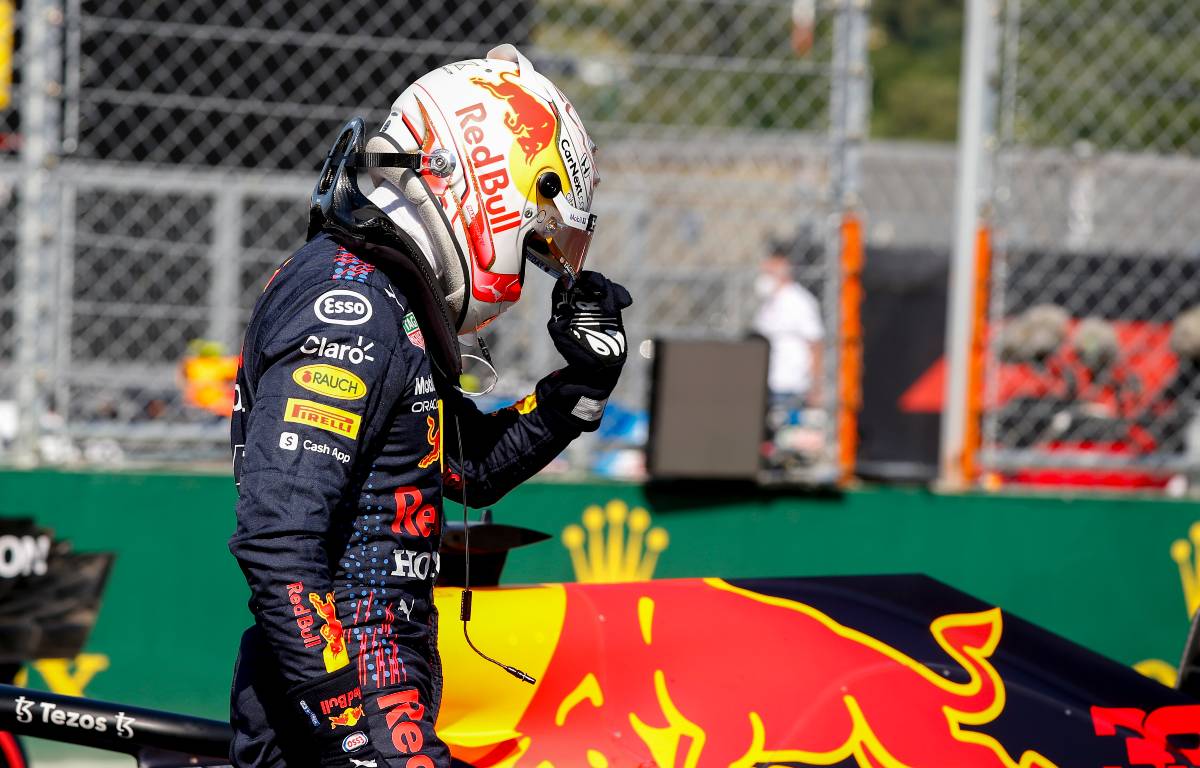 Having played a "support role" in the title fight in recent years, Christian Horner says Red Bull have the tools to put together a "sustained" campaign.
Second or third in the Constructors' Championship pretty much throughout Mercedes' reign, Red Bull finally have all the parts in place for a title challenge.
Powered by a Honda engine that is on a par with its Mercedes counterpart, Red Bull have taken six of 11 wins and would be first in both championships were it not for back-to-back crashes.
Team boss Horner told Motorsport.com: "We've managed to win six of the races so far this year, which is a phenomenal record, more than we've won in the last couple of years, and, I think that being in that championship fight is exciting for everybody.
"It's been seven long years that we've been very much a support role.
"We've managed to win races through being tactically shrewd and being good on our toes, but we were not able to put a sustained campaign together.
"Now we have the tools to do that, we have a chassis that performs extremely well, we have an engine that's delivering, and we've got a driver that's at the top of his game and experienced."
Find someone who looks at you like @Max33Verstappen looks at this trophy 😍 #F1 pic.twitter.com/5cC8FBu4vS

— Red Bull Racing Honda (@redbullracing) August 13, 2021
Red Bull merchandise is available to purchase now via the official Formula 1 store
Unfortunately for Max Verstappen that doesn't mean he's leading the Drivers' Championship.
While he was 32 points ahead of Lewis Hamilton as they arrived at Silverstone for the British Grand Prix, two races later he is trailing the reigning World Champion by eight points.
None of that, though, is his or Red Bull's fault with the Dutchman caught up in two Mercedes crashes in two races.
In fact Horner is also happy with Red Bull's performances in the first half of this campaign that he reckons they just need to continue doing exactly that when F1 returns from its summer break at Spa.
"We just got to do it better than the first half!" he said. "We've just got to keep doing what we're doing.
"There are going to be some challenges on track and off track. But we have just got to keep taking the approach that we have and trying to maximise our performance as a team in each session, each qualifying, and each race.
"But inevitably, once you get the business end of the championship, the stakes increase.
"You sort of go through and tick off the events one by one at the moment. But the closer to the end you get, the more the pressure increases…"