Red Bull going to extreme lengths to show no Max Verstappen favouritism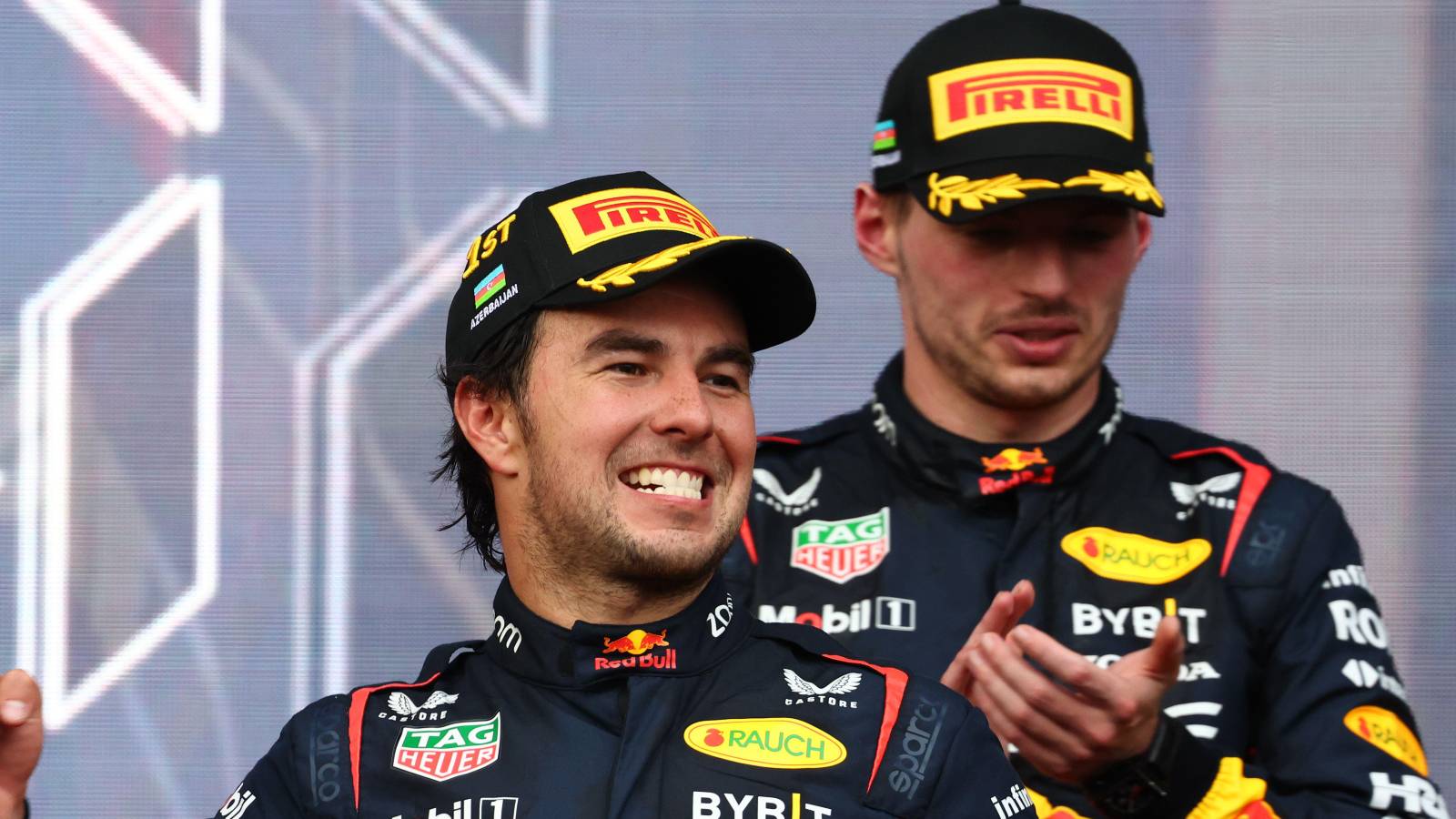 Red Bull's Christian Horner has detailed some of the steps the team are taking to ensure parity between their two drivers in the title chase.
With five races in the rear-view mirror in the 2023 F1 Championship, the complexion of the title fight is shaping up to be an all-Red Bull affair with defending World Champion Max Verstappen winning three, and teammate Sergio Perez claiming the other two.
The Mexican driver has not been able to sustain a title challenge during his first two seasons with Red Bull, but has kicked off his 2023 campaign in impressive fashion with his two wins coming while weathering intense pressure from Verstappen behind him.
The battle between the pair for supremacy has been amicable so far, while Horner has revealed that Red Bull are making every effort to ensure the fight remains completely fair to both of their drivers.
Christian Horner reveals how he keeps his drivers in check
"I think it's about just being transparent and talking things through," Horner told the Financial Times when asked about how he handles such a tense situation between two equally-matched drivers.
It's a situation Horner has had to deal with before, such as a decade ago when Sebastian Vettel set about asserting himself over Mark Webber, or when Verstappen first arrived at Red Bull alongside the more experienced Daniel Ricciardo.
"Going through what the expectations are and reminding them that they drive for a team and they represent every team member when they're driving their cars, and they represent all the partners that we represent as well. It's not just about them."
PlanetF1.com recommends
Christian Horner takes fresh swipe at Toto Wolff over his racing career
Christian Horner joins Lewis Hamilton with F1 'Kardashians' show comparison
Horner light-heartedly revealed that, while his drivers are eager to please while off-track, once the adrenaline goes up on track it's a completely different story.
"Of course, in a briefing or in a meeting they take that in but, as soon as they put a crash helmet on, I think it goes straight out the other ear," he wryly said.
"But, you could see on Sunday [in Miami], the respect that there was between the two drivers in the way that they raced with each other, that they were hard but fair and gave each other enough space, which is what we asked."
Christian Horner: Red Bull won't get a single dollar for winning Drivers' Championship
The Red Bull team boss revealed how the Drivers' Championship is of less importance to him than beating the other nine teams to the Constructors' trophy, even if the Drivers' title secures more prestige.
"In F1, you've got two championships – the Constructors' Championship, which is where the money is distributed, whether the money flowing into the sport which Stefano [Domenicali, F1 CEO] pays out on," he said.
"We will get not one dollar for winning the Drivers' World Championship. Every bonus payable in the team is not on a driver's bonus, or related to a Drivers' Championship.
"So, from a team point of view, what we want to do is to make sure we give them both equality and we go to pains to do that – to the point that we, even from weekend to weekend, alternate who pulls out the garage first or who talks in the debrief alternates. That's something that we've become accustomed to over the years working with competitive drivers.
"I think every single member of the team would say the Constructors' Championship, from a fiscal point of view, [is more important] because that's where we are gauged against our fellow teams and that has the biggest financial impact on the team. But, from an emotional point of view, a fan's or racer's point of view, it's obviously the Drivers' Championship just has that extra attachment to it."