Horner: Next Merc-inspired TD will be for bathroom breaks
A frustrated Christian Horner has hit out at F1's spate of Technical Directives, saying "they" are so focused on Red Bull that bathroom breaks will be the next thing governed.
The "they" being Mercedes.
Facing a genuine threat to their championship-winning run, Mercedes have taken the fight to the FIA, first questioning Red Bull's "bendy" wing and, more recently, their record-breaking pit stops.
Red Bull have had the advantage in the pit stops, putting in sub-two second stops to gain vital tenths over their rivals.
However, recently the FIA announced a new Technical Directive regarding pit stops, one that forces the teams to pause in the process.
The TD, billed as safety, came about after Mercedes raised concerns.
Horner is not impressed.
"Where does it stop?" he vented to Sky Italia.
"They're so focused on us because we're fast, but I'm expecting the next directive now – maybe they'll tell me when I can use the bathroom."
Horner, though, acknowledges that steps such as Mercedes' are part of the game.
"They've been paying a lot of attention to our pit stops," added the team boss.
"When you're fast, your competitors will always try to slow you down somehow. It's just part of the business we're in, but it's frustrating."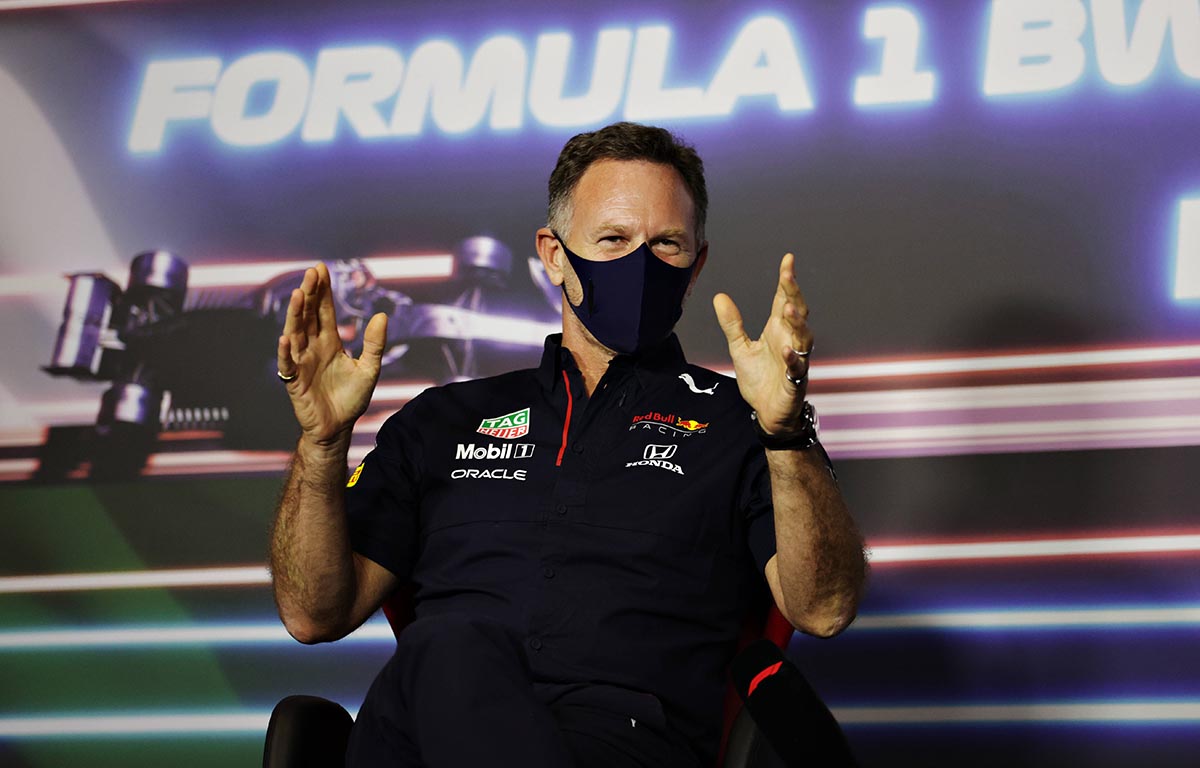 Red Bull merchandise is available to purchase now via the official Formula 1 store
Following on from Helmut Marko's comments that Red Bull took "seven years" to perfect their pit stops, Horner denied that it is the team's automated system that gives them the edge.
Instead he says it is the people doing the pit stops and all the hard work they have put into fine-tuning their process.
"No," he said, "it's not due to an automated system – it's down to our guys. They practice, practice, practice.
"With this new rule, we have to hold the car for a certain amount of time, but how can you determine that? We're really unhappy with it.
"It feels a little like typical Formula 1. Really frustrating."
Red Bull won't let the matter rest.
"Of course we'll question it," Horner said.
"The safety of pit stops is important to us, but it's a manual system that the mechanics are in control of. So all you'd be doing is artificially stopping them for two tenths of a second for some reason."
Follow us on Twitter @Planet_F1 and like our Facebook page.