Red Bull Powertrains step up recruitment drive
Dr Helmut Marko has expanded on the recruitment process Red Bull are undertaking as they build up their new Powertrains operation.
For 2022 and at least the two next F1 seasons afterwards, Red Bull will run their own engine programme as they take over the intellectual property of Honda who are leaving the sport at the end of this year.
One of the names linked with the enterprise has been Andy Cowell, who was Mercedes' engine chief until he left of his own accord last July. Marko has described Cowell as a "nice" option but not a "current" one, in that negotiations are not taking place.
But the 77-year-old Austrian is expecting staff to join Red Bull Powertrains from "other organisations" once their existing employment contracts allow them to do so.
"The requirements for the top positions are very specific," said Marko, a Red Bull advisor and head of their driver development programme, quoted by the Dutch edition of Motorsport.com following an interview with Sky Germany.
"There are not many candidates on the market. But people from other organisations will certainly come to us, although they sometimes have notice periods and a period in which they are not allowed to work for others.
"We are very optimistic and think that by mid-2022 we will have both the equipment and the people in order."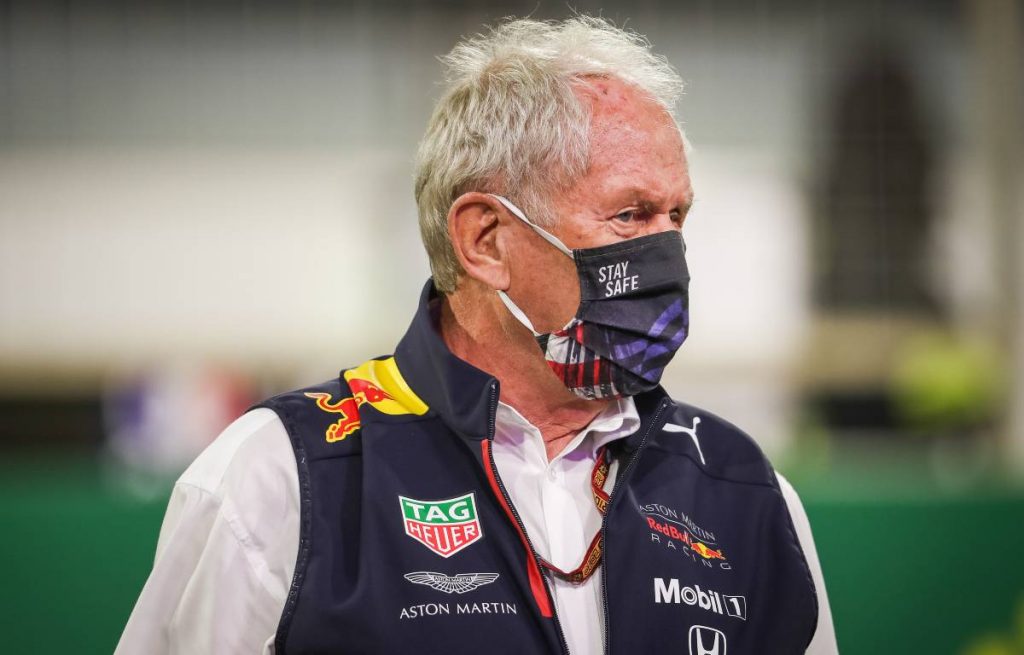 Red Bull merchandise is available to purchase now via the official Formula 1 store
What Red Bull have also been able to do is redeploy staff to the Powertrains set-up in accordance with the $145m budget cap that has been introduced to F1 this season, forcing the bigger teams into streamlining measures.
"Thank God we already have a lot of capable people at Red Bull," added Marko. "Due to the budget ceiling, some of them are no longer allowed to work directly for the Formula 1 team. But we place those people in Red Bull Powertrains."
Marko had previously revealed that Red Bull are open to working with a potential new F1 engine manufacturer who could enter the sport when the next generation of power units are brought in for 2025.
"When we talk about that, there are of course different brands that qualify for it," said Marko, with the strongest links in the media being to the Volkswagen Group and specifically the Audi, Porsche or VW marques.
"We have had conversations in the past, sometimes far-reaching conversations and sometimes a little more superficial. That is routine.
"But it is not so that it is already going very concretely in a certain direction."
Follow us on Twitter @Planet_F1 and like our Facebook page