Red Bull reliability concerns come to light as FIA confirm RB19 changes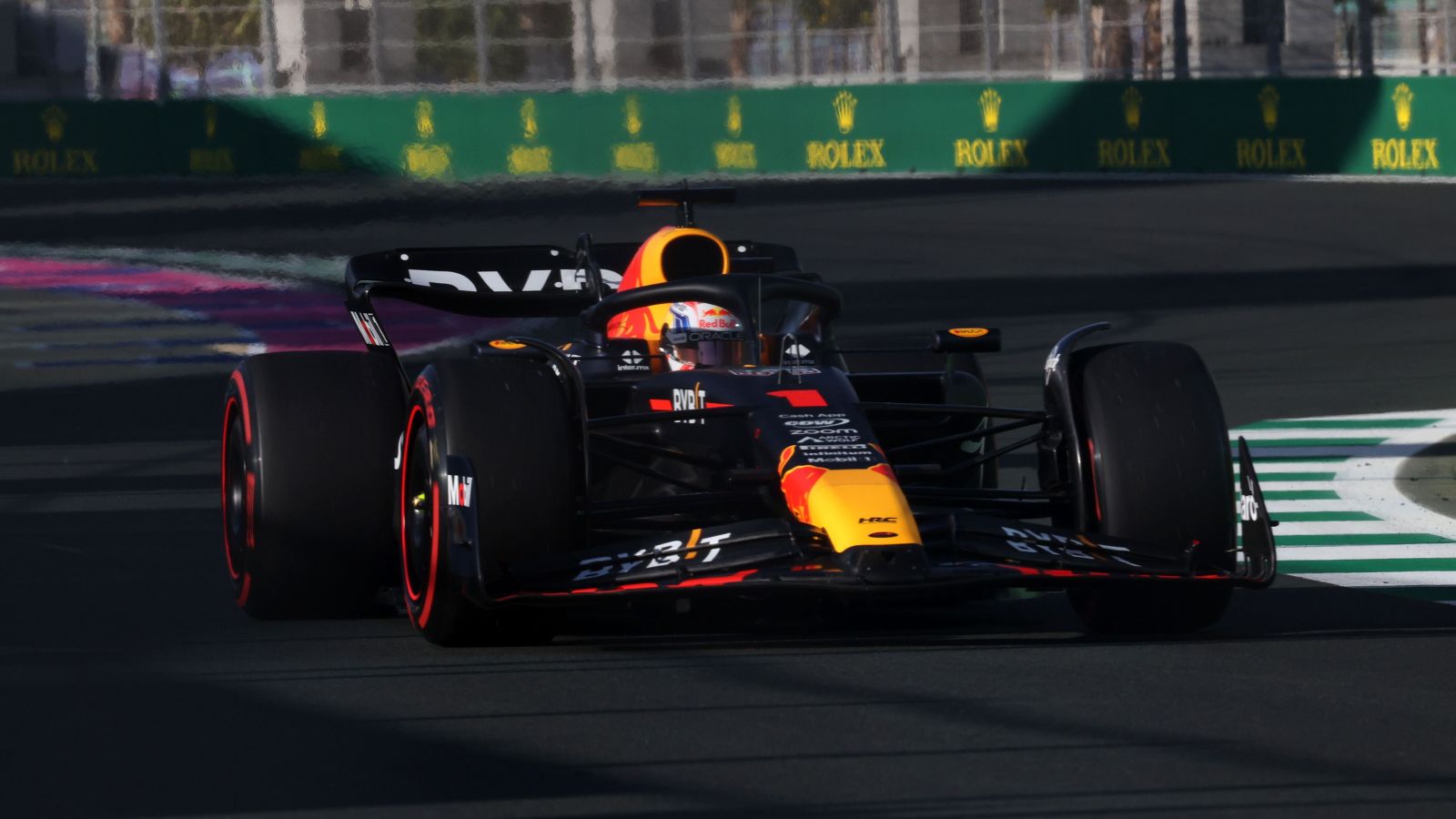 Red Bull are taking no chances after Max Verstappen's qualifying issues with confirmation coming that the rear suspension and both driveshafts have been changed on his RB19.
Verstappen was looking pretty much unstoppable in his pursuit of pole in Saudi Arabia, that was until he slowed part way through Q2, reporting an issue on the radio as he returned to the Red Bull garage for inspections.
And it quickly became apparent that the issue, diagnosed as a driveshaft failure, could not be fixed in time to get Verstappen back out there in Q2, meaning he starts the Saudi Arabian Grand Prix from P15.
Red Bull have also reverted Verstappen to the gearbox which he used at the season-opening Bahrain Grand Prix, a document from the FIA confirming the raft of changes.
Such was Verstappen's rapid pace during qualifying on Saturday, it is widely expected that even from P15 on the grid, the reigning World Champion and current F1 2023 Championship leader is still a contender for at least a podium finish in Saudi Arabia.
However, Sky F1 pundit Martin Brundle noted that these component changes show that Red Bull are not going into this race totally at peace with their reliability, expressing his surprise at the early reliability issues around the grid in the second year with these ground-effect challengers.
Ferrari's Charles Leclerc has dropped 10 places on the Saudi Arabian GP grid to P12 after already taking a third new Control Electronics of the season.
PlanetF1.com recommends
Lewis Hamilton denies speculation of a rift with trainer Angela Cullen after surprise split
Ralf Schumacher: If Michael had been there, Steiner would've treated Mick differently
Toto Wolff jokes: Maybe Red Bull have done it on purpose to get a win from the back
"I am surprised because you would think that year two of the ground-effect car, and the power units have been around a long time now, but they're pushing the cars hard, the pace has been relentless," Brundle told Sky Sports F1.
"I said to Red Bull earlier on 'will you need to be careful of the kerbs?' Because if you're damaging driveshafts, that's normally…and we see the cars around here, 1000 horsepower, a lot of torque, bumping up and down kerbs, you put a lot of shock-loading through the system.
"They said no, they're not concerned about that, so whether it was just a particular assembly issue on that? But I noticed looking at the list that has just come out, they've changed the rear suspension and both driveshafts on Verstappen's car, so clearly a little bit of concern."
Full list of changes made in parc ferme ahead of Saudi Arabian Grand Prix:
Car 1: Gearbox RNC (previously used)
Gearbox hydraulic system
LHS and RHS outboard rear suspension including driveshafts
Parameter changes associated with gearbox replacement
Parameter changes associated with the outboard rear suspension replacement
Car 11: Floor rearward panel
Car 16: Driver headrest padding
Car 10: Rear wing assembly
Car 4: LHS trackrod assembly
Inboard and outboard fixings associated with the LHS trackrod
Steering rack assembly
LHS steering wheel rotary switch thumb guard