Helmut Marko says Red Bull are "not worried" by Toto Wolff's promise to keep an eagle eye on the RB16B for the rest of the year.
The two teams battling for the Drivers' and Constructors' World Championships are at loggerheads once more regarding the legality of each other's car.
The latest furore blew up on Friday in Sao Paulo, where Max Verstappen was fined 50,000 euros for handling Lewis Hamilton's Mercedes W12 in parc ferme while examining its rear wing.
Verstappen later admitted he was "just looking at how much the rear wing was flexing at that point", while it was also reported that Red Bull's technical director Adrian Newey and chief engineer Paul Monaghan had "marched into the FIA office with a mountain of papers and videos" at Interlagos to explain how they believed Mercedes were bending the rules.
The issue centres upon Mercedes' blistering straight-line speed and is similar to what they themselves had highlighted on the Red Bull before the Azerbaijan Grand Prix in June.
That straight-line speed was evident at Sunday's Sao Paulo Grand Prix as Hamilton came from 10th on the grid to win the grand prix by 10 seconds ahead of Verstappen, the Dutchman unable to keep pace with the W12.
With both teams now seemingly eager to identify anything that might be untoward on the rival car, Wolff said over the weekend that Mercedes "will look at every single bit of tape that falls off" the Red Bull and that "we will be asking a lot of questions in the next races".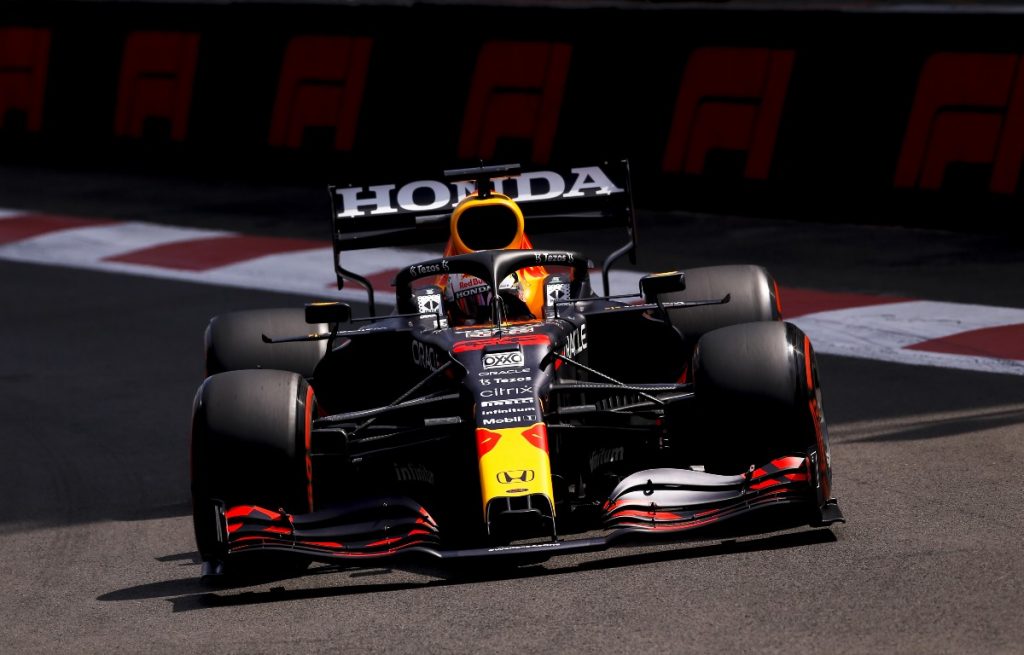 Predictably, his fellow Austrian, Red Bull driver programme boss Marko, has had his say in response.
"Mr Wolff talks a lot when the day is long," Marko told F1 Insider.
"Our cars were always legal in the technical scrutineering. In any case, we are not worried. And he has been watching closely all year anyway."
Marko also made reference to the rear-wing issue Red Bull had raised on Friday, which preceded a separate matter relating to the same part of the W12 that resulted in Hamilton being excluded from Sao Paulo Grand Prix qualifying.
The second incident concerned the DRS flap, which was found by the FIA to be opening too wide a gap on the right-hand side when tests were conducted. Hamilton was consequently sent to the back of the grid for the sprint when he had qualified in P1.
"Our enquiry on Friday was not about the DRS mechanism but about another area of the Mercedes rear wing," confirmed Marko. "The fact one followed the other was pure coincidence."
Sky Germany, meanwhile, reported Marko as saying there would be no Red Bull protest against a Mercedes flexi-wing this weekend, but that would change in the event of any solid evidence being obtained.
"We are on the case," the 78-year-old said.