F1 unaffected by Red Bull Ring layout change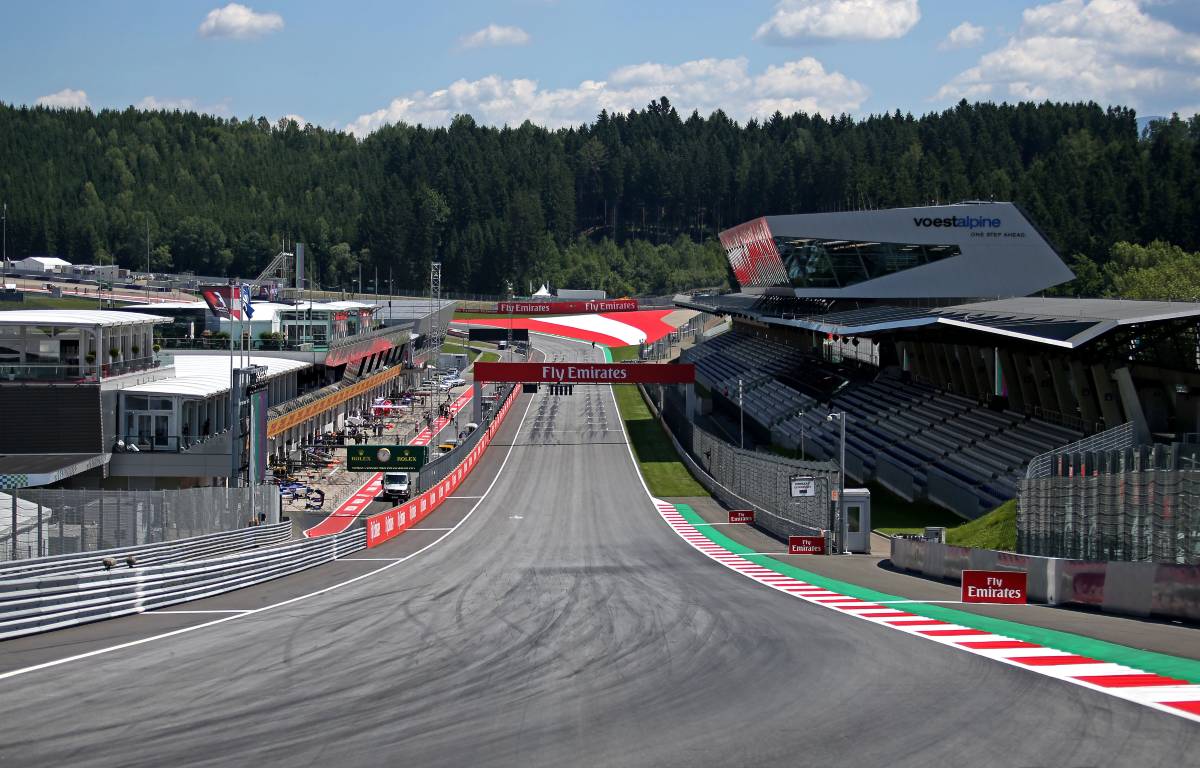 The Red Bull Ring will be looking a little different once its new chicane is installed, but Formula 1 will continue using the current layout.
The Spielberg-based circuit, owned by Red Bull, is one of the shortest and fastest venues on the Formula 1 calendar, a track which has proven to be one of the more action-packed on the calendar.
And for Formula 1, nothing will change in that regard but a major update is on its way for the circuit – one which has been inspired by motorcycle racing's MotoGP class.
Red flags and dangerous incidents have become common during MotoGP's visits to the venue and so this new chicane, to be installed at Turn 2, has been designed to slow the bikes down to reduce the likelihood of further scares.
This will, however, not impact Formula 1, as it has been agreed the series will continue to use the current Turn 2 layout, which serves as the slightest of kinks in the long run up to Turn 3.
Here is the revised Red Bull Ring layout – chicane looks not dead slow, which is a good thing https://t.co/4Y07TqAmi1

— Mat Oxley (@matoxley) August 12, 2021
Check all the latest 2021 teamwear via the official Formula 1 store
"The Red Bull Ring has hosted Formula 1 since 2014 and the Motorcycle World Championship since 2016," read an official statement from the venue.
"Since then, hundreds of thousands of fans have experienced numerous great race weekends at Spielberg.
"In order to further improve the attractiveness and safety of the Austrian Grand Prix circuit, a chicane will be built in the area of the second turn in coordination with the FIA and the Formula One Group as well as the FIM, Dorna and AMF.
"The necessary construction work will start in November and continue over the winter so the Red Bull Ring can start the 2022 season with the new track layout for two-wheel racing series."
Formula 1 returned to Austria in 2014 and ever since, bragging rights have been traded between Red Bull and Mercedes.
Of the eight Austrian GPs to take place since, Mercedes have emerged victorious five times, while Red Bull have claimed three wins – all of those coming courtesy of Max Verstappen.
But due to the pandemic, the Red Bull Ring has also hosted two extra World Championship rounds, billed as the Styrian Grand Prix.
Again it is a story of Mercedes and Red Bull success, with each team possessing a Styrian GP win apiece.
Lewis Hamilton won the first staging in 2020, while Verstappen dominated in 2021 for Red Bull.