Red Bull will weigh up risk versus points such is Max Verstappen's points lead
Helmut Marko says while Max Verstappen will want to challenge Charles Leclerc at Monza, if there is "too much risk" then second or third will be "enough".
With a 109-point lead in the Drivers' Championship, the reigning World Champion is romping towards a second World title.
Arriving at Monza on the back of a four-race winning streak, the Red Bull driver is the in-form driver but this Sunday he'll have to work for it to continue his run.
Starting seventh on the grid due to an engine penalty, he'll have to work his way through the field if he wants to challenge pole-sitter Leclerc for the win.
Marko has urged him not to take any unnecessary risks.
"I think we are in a comfortable situation with our points advantage," the Red Bull advisor said as per Motorsport.com. "Of course we will see if we can challenge Ferrari.
"But if that doesn't work, or only with too much risk, then a second or third place is enough for us."
He does, however, believe Verstappen can make short work of those between himself and Leclerc – Pierre Gasly, Fernando Alonso, the two McLaren team-mates and George Russell.
"I don't think we have too difficult opponents in front of us. The pressure is on Ferrari and we can also afford to come in second or third place."
Verstappen has already shown this season that he can slice his way through traffic, the driver winning the Belgian Grand Prix from 14th on the grid – and he did so by 18 seconds.
"I think the strategy will be to get to the Ferrari as quickly as possible but as safely as possible and try to put the pressure on," Marko continued.
"If that's successful then we'll be fighting for the win. If that doesn't work then just arrive on the podium."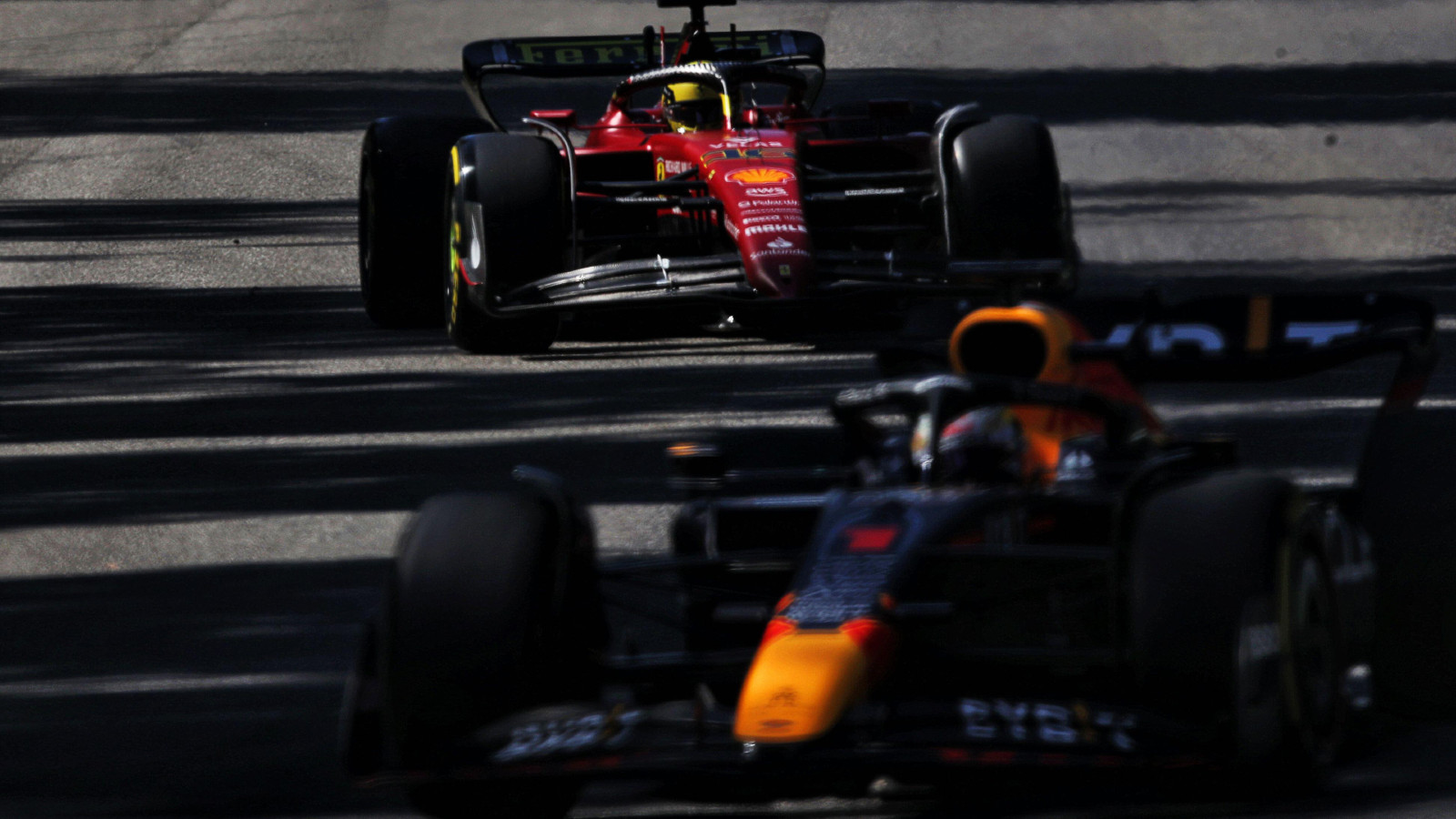 The 79-year-old was surprised that Ferrari pipped Verstappen to pole on Saturday, Leclerc a tenth up on the championship leader.
But he reckons Red Bull will again be the strongest in the grand prix.
"To be honest, it surprised us a bit," he said. "That was the first sector where we lost the time on the Ferraris, especially on Leclerc.
"But in the race, I assume it looks different."
As for Verstappen, he says he has a "good chance" of fighting for the win.
"With what I've seen from the long runs, it looks good from our side. I just need to have a clean Lap One, clear the cars in between us quite quickly, and then I think we still have a good chance."