Red Bull feel Saudi Arabia 'should favour' Mercedes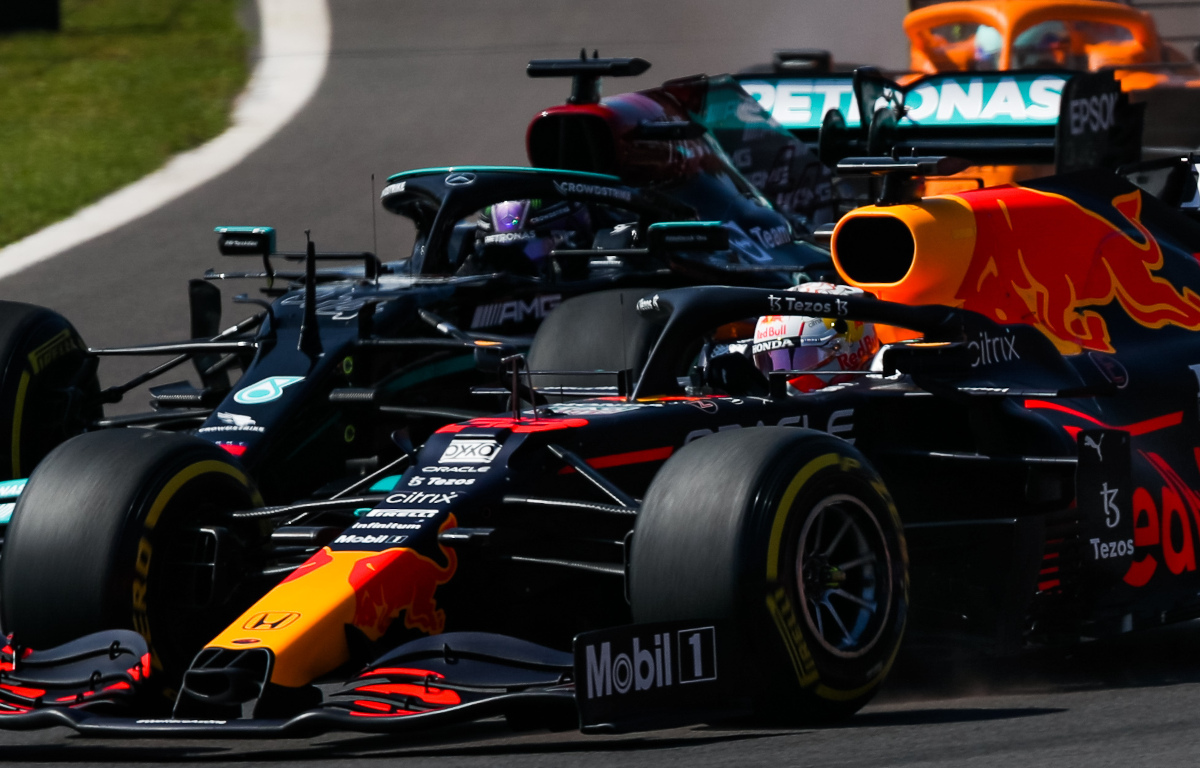 Red Bull believe the characteristics of Saudi Arabia's Jeddah Street Circuit should favour their title rivals Mercedes.
Two rounds remain in the 2021 season, a campaign that has featured two of the greatest battles, over the Drivers' and Constructors' Championships, Formula 1 has ever witnessed.
Red Bull's Max Verstappen sits atop the Drivers' Championship, eight points clear of Lewis Hamilton, while Red Bull trail Mercedes by five points in the Constructors'.
Hamilton claimed victory in Qatar on a race weekend he dominated around the Losail International Circuit, and next up is another unknown as Jeddah hosts the first Saudi Arabian Grand Prix.
While Losail is made up of long, flowing corners, the Jeddah Street Circuit is set to combine fast corners with high-speed straights as well.
Red Bull declared Mercedes were back on a par with them for straight-line performance in Qatar, but nonetheless they expect Jeddah to play to the strengths of their title rival.
"The next track arguably should favour Mercedes," said Red Bull team principal Christian Horner, quoted by MotorsportWeek.com.
"Abu Dhabi, with the modifications made there, who knows? It's been incredibly tight, so we go into these last races eight points ahead in the Drivers' Championship.
"We've reduced the championship lead in the Constructors' to five points, so both are fully in play. That's fantastic, because we are not yet at the climax of this Championship."
Considering how Verstappen and Hamilton have battled so closely throughout the campaign, many expect this title race to go all the way to the final race of the season in Abu Dhabi.
Verstappen can, though, secure a first Drivers' Championship in Saudi Arabia should he open up a gap of 26 points or more over Hamilton by the chequered flag.
However, the Dutchman is keeping calm over the situation despite the stakes being so high.
"Of course you want to win the championship, but if it doesn't happen it doesn't happen," he previously told Sky F1.
"I'm quite relaxed about it and I think in a way that's good.
"Of course, with nine wins you want to win the championship. But I just don't really want to dream, I just want to focus on every single race weekend and try to do the best I can."
Hamilton's 'rocket engine' back for Saudi Arabia
Lewis Hamilton will be using the engine that he used in Brazil at the Saudi Arabian GP.