Red Bull had 'exploratory talks' for Vettel return
Red Bull boss Christian Horner said there were feelers put out to bring Sebastian Vettel back rather than signing Sergio Perez.
Vettel enjoyed the most successful stint of his Formula 1 career with Red Bull, winning four Drivers' Championships in a row from 2010-13 as part of the team, Red Bull also winning the Constructors' title in all four of those seasons.
And having left the team at the end of 2015 to join Ferrari, later followed by a move to Aston Martin, Vettel has now confirmed that the 2022 campaign will be his final in Formula 1.
These days Red Bull have another homegrown star leading the way in Max Verstappen, with Sergio Perez lining-up on the other side of the garage.
Perez has been part of the team since 2021, but Horner was asked by Channel 4 whether Red Bull made efforts to re-sign Vettel as an alternative to Perez.
Horner said that there were some discussions, but he compared such a situation to going back to an ex-girlfriend, so a reunion would never have felt the same as before.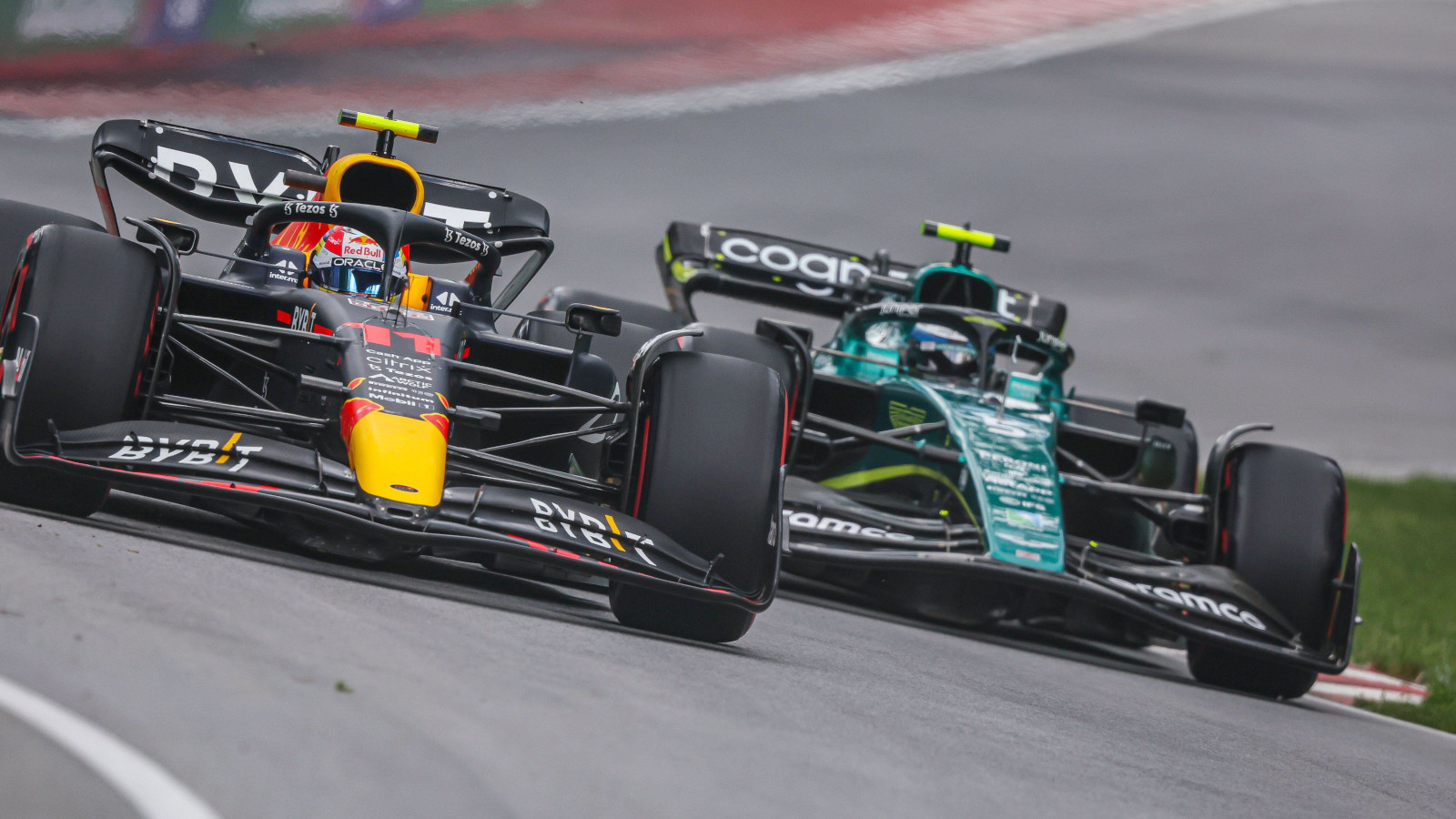 "We had a few exploratory talks," Horner revealed. "But it would be a bit like going back to an old girlfriend, it would probably never be quite the same second time around.
"What we achieved together was so remarkable. It was such a phenomenal thing and that will always be part of our history, and we're tremendously proud to have had him as part of our team."
Horner said he was not aware that Vettel planned to retire at the end of 2022 before he announced his decision, though does believe it to be the right one.
As part of the Aston Martin team, Vettel has rarely had the car underneath him to compete any higher than the midfield, a place where Horner said it was not nice to see his former driver.
Asked if he knew that Vettel was retiring, Horner replied: "I don't think anybody did, I saw him as he left the paddock in Paul Ricard and it had been obviously a frustrating day for him.
"But I think it's the right decision for him, it's not good seeing him run around in the midfield, I don't think he's getting any satisfaction from that, the time is right to draw the curtain on what has been an amazing career."
On the Monday after the Hungarian Grand Prix, Fernando Alonso was announced as Vettel's Aston Martin replacement from 2023.
Why Alonso being at Aston Martin will work out well
Fernando Alonso has made a bold step to go to Aston Martin, and it could work out well for him.