Red Bull split on Sergio Perez future amid concerning Ricciardo update – F1 news round-up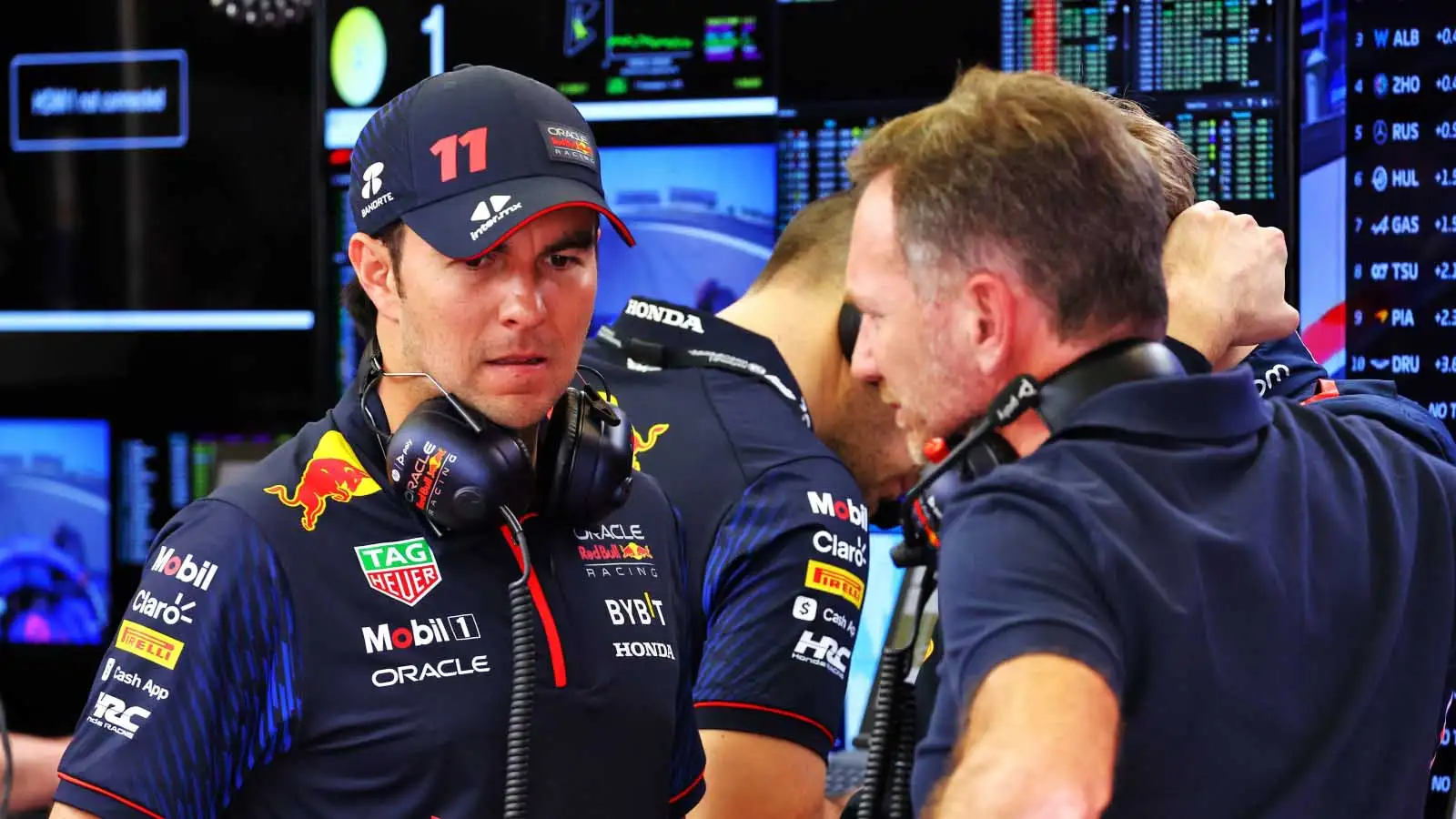 As the dust, or should we say rain, settles on a dramatic Dutch Grand Prix there were plenty of headlines to come out of the weekend's action.
With rain impacting the race from the opening lap, drivers and teams faced a strategy nightmare but in the end, it finished as it so often has done this year with Max Verstappen on the top step.
Away from the Dutchman, here is all the F1 news you may have missed:
Red Bull bosses at odds over Sergio Perez
From the moment Daniel Ricciardo joined the team, Sergio Perez's future at Red Bull has been put under the spotlight.
But while Helmut Marko may pour petrol on the flames, Christian Horner has sought to end any speculation.
Speaking after Perez's P4 in Zandvoort, Horner said the Mexican will be at the team next year.
"Checo's situation for next year is clear," the team boss said. "He's a Red Bull Racing driver. We have an agreement with him.
"Irrelevant of agreements, we're pleased with the job that he's doing. You saw his drive today, he was unlucky with the pit lane speed limiter [which cost Perez a five-second penalty that dropped him off the podium to fourth].
"He's second in the World Championship, he's the only driver rather than Max to have won grands prix this year.
"It's easy to beat up on him when the barometer is so high on the other side, but he will be our driver in 2024."
Read more: Christian Horner seemingly at odds with Helmut Marko over Sergio Perez's future
Liam Lawson confirmed to race in Monza as Daniel Ricciardo's recovery begins
Speaking of Red Bull drivers, it was an eventful weekend in the AlphaTauri garage with Daniel Ricciardo forced to sit out the race with a broken hand.
The Australian had surgery on Sunday meaning it was Liam Lawson who was given the chance to make his F1 debut.
Red Bull have confirmed that it will be Lawson again in the car this weekend as Ricciardo's recovery continues.
Read more: Worry over Daniel Ricciardo return with fracture 'more complicated than expected'
Pierre Gasly on frustration and feedback
We sat down with Pierre Gasly just days before his stunning return to the podium to discuss everything going on in the Frenchman's world.
In our exclusive interview, Gasly spoke about the lack of luck he has faced this year and also why feedback from Esteban Ocon and Fernando Alonso is making it hard for him to develop.
Read more: Pierre Gasly finally finds the fortune he has been searching for and Why Alonso and Ocon's decisions are limiting Pierre Gasly's Alpine development
Carlos Sainz downbeat about Ferrari's performance
While it was a great Sunday for Alpine and Gasly, it was less so for Ferrari.
Charles Leclerc was forced to retire with damage to his floor while Carlos Sainz was unable to move past Gasly at numerous points during the race.
In the end, Sainz finished fifth, leading to him assess that Ferrari had the sixth-quickest car that weekend.
Read more: Carlos Sainz delivers eye-opening verdict as Ferrari plunge down pecking order
Mercedes come in for criticism after strategy call
Another team to suffer a poor weekend was Mercedes whose indecision at the start of the race cost them dear.
While the likes of Alex Albon and Oscar Piastri chose to brave out the storm, Mercedes at first did but then changed their mind, giving the team the worst of both worlds.
As a result, they have come in for criticism with Le Mans winner Richard Bradley saying they missed a "blindingly obvious" strategy call.
Read more: Mercedes criticised for missing 'blindingly obvious' strategy calls in Zandvoort