'Red Bull significantly exceeded the cap in 2021, rivals demand severe penalties'
The FIA is facing its stiffest test yet in the budget cap era with Ferrari and Mercedes said to be baying for blood with rumours Red Bull "significantly" exceeded the budget cap last season.
Last season Formula 1 introduced a budget cap of $145 million with the teams warned of consequences should they exceed it.
What exactly those consequences would be wasn't set out in stone as first it would need to be ruled a "minor overspend" or a "material overspend", and then various penalties come into play from a monetary fine to loss of Constructors' Championship points.
Next week the FIA ​​​​will release the results of the first cost cap review into 2021's accounts, but, as to be expected, there are already rumours about what will appear – and it doesn't make good reading for Red Bull.
According to Auto Motor und Sport, "two teams are said to be over the limit, one of them significantly. The rumour is circulating in the paddock that it is Red Bull."
The Milton Keynes squad reportedly spent as much as five million more than they were allowed with "Mercedes and Ferrari saying that an extra five million dollars in development can be worth up to half a second on the racetrack.
"According to their calculations, Red Bull not only exceeded the limit in 2021, but also this season."
Right now, though, the only numbers anyone knows – or at least the FIA knows – is 2021's and that was the year Red Bull beat Mercedes to the Drivers' Championship title in what the Brackley squad still feels was a stolen World Championship.
"If the direct opponent should now also have obtained an unfair technical advantage, it would be the last straw," adds AMuS's Michael Schmidt.
That's why Ferrari are also smarting as the extra money would also have allowed Red Bull to spend more on R&D for this season, the Milton Keynes squad on course to defeat Ferrari in both championships.
"Under this assumption, the additional money not only flowed into the 2021 car, but also into the development of the 2022 model," he added, "which would explain why Red Bull had such a strong start to the season despite allegedly being the last team to switch.
"So anyone who breaks the budget would have a double win. In the current fiscal year and thereafter."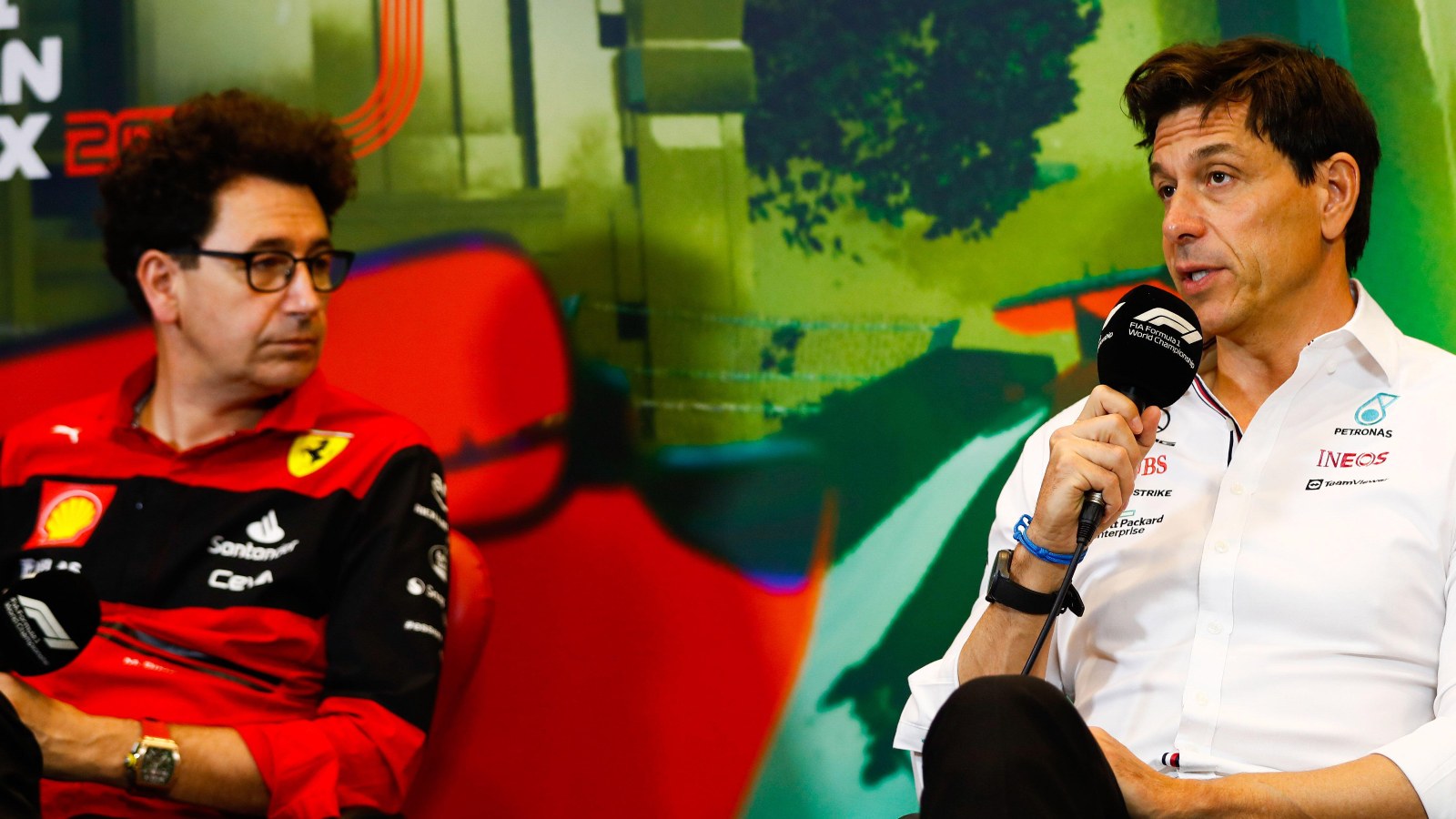 Ferrari have already raised questions about Red Bull's spending this season, Mattia Binotto speaking about it when rumours were doing the rounds about a lighter Red Bull chassis.
"Ferrari would never be capable of introducing a lightweight chassis or a different chassis through a season simply for budget cap and I would be very surprised if a team is capable of doing it.
"And if they are, it is back to the regulation itself. Is it fair enough, is it equitable enough, is the policing sufficient? It's a big question mark."
But even without the lighter chassis, Schmidt reports that Mercedes and Ferrari claim to have "calculated that the upgrades to the current Red Bull RB18 could not possibly be produced within the allowed budget. They themselves are close to the limit.
"According to their own calculations, Red Bull must be well above it."
Red Bull's rivals are said to be demanding "total transparency and severe penalties for rule breakers" saying if that is not the case then why bother with a budget cap at all.
Gazzetta dello Sport says rivals wants a hefty fine for Red Bull, one that would come out of next year's budget and limit the team's ability to develop the car.
The FIA's report will be released next week.
Red Bull have called the reports "just speculation at this stage" without adding further comment.