Marko explains why Red Bull didn't pit Verstappen
Red Bull considering pitting Max Verstappen in response to Lewis Hamilton's second stop in Spain but feared passing Valtteri Bottas would cost their driver "a lot of time".
Although Verstappen won the early battle at the Spanish Grand Prix, taking the lead off pole sitter Hamilton at the first corner, it was the Mercedes who won the war.
Opting for a two-stop strategy at the Barcelona circuit, Red Bull had the choice to respond to Hamilton's second stop or leave Verstappen out.
They opted for the latter with the Dutchman nothing but "a sitting duck" as Hamilton caught him by more than a second per lap before storming through into the lead on lap 60.
Marko says Red Bull did consider pitting Verstappen after Hamilton stopped, but "hoped" that a Safety Car late in the race would play to the Dutchman's strategy.
"When Hamilton switched again, we knew that was it," Marko told Sky Germany.
"We also had a set of new soft tyres, but we would have fallen behind Bottas and overtaking him would certainly have cost us a lot of time.
"When we stayed out, we still hoped that there might be another Safety Car and we knew that the next set of tyres would have been soft, then that might have been another chance.
"But we would have needed luck and that is currently not on our side."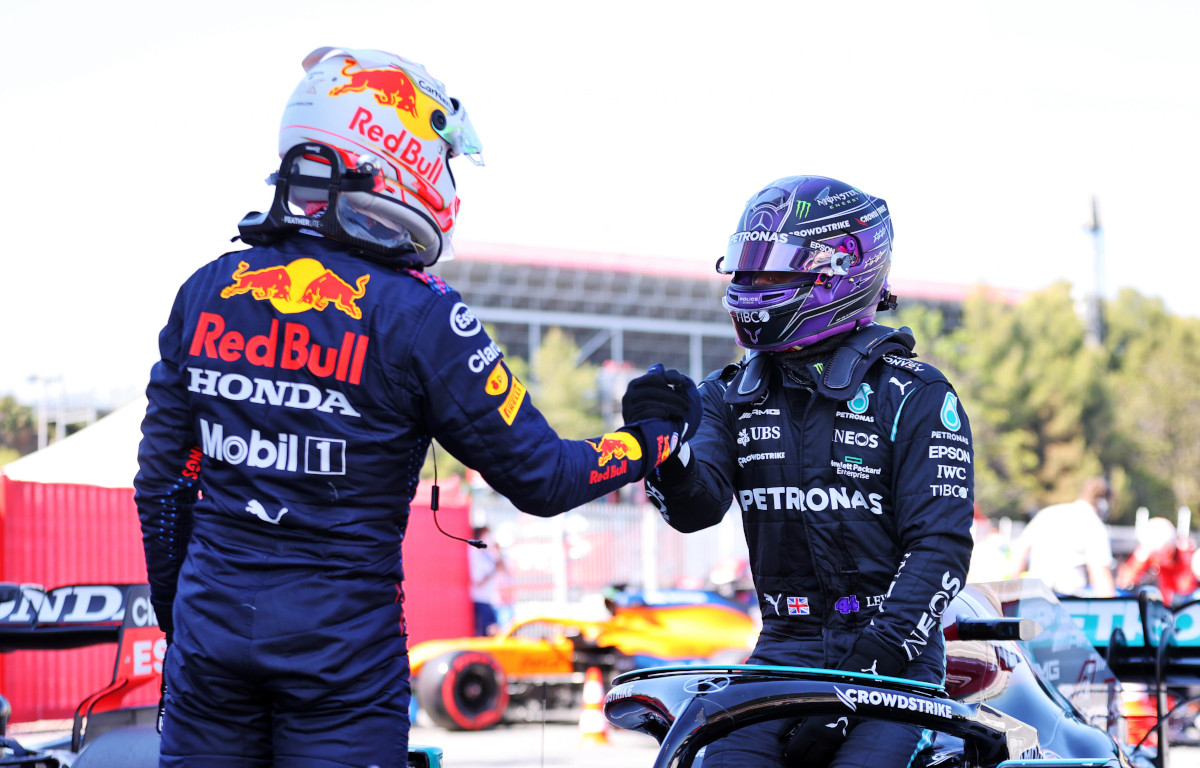 Check out all the latest Max Verstappen merchandise via the official Formula 1 store
Sunday's result, Hamilton's third race win for the season and Verstappen's third P2, handed the Mercedes driver a 14-point advantage in the race for the World title.
Although the gap has grown in the last two races, Marko says Red Bull aren't frightened and will continue to update the car in the hope of giving Verstappen a shot at a first Drivers' Championship.
"Fortunately, there is still a gap that is not frightening given the number of races ahead," he said. "But we have to find the speed in the race and that is clear.
"If we keep our qualifying strength, Monaco will be in shape so that you stay in front. There are no overtaking manoeuvres.
"That is the hope, but we have some plans in development. We will see how quickly and effectively it will come after Monte Carlo.
"We will be fully in the until the summer break with development. Then we'll see how the situation looks.
"But I assume we still have a real chance. But we're not throwing the World Championship away when we say we're focusing on the changes for 2022."
Follow us on Twitter @Planet_F1 and like our Facebook page.