Red Bull receive another vote to master 2022 regs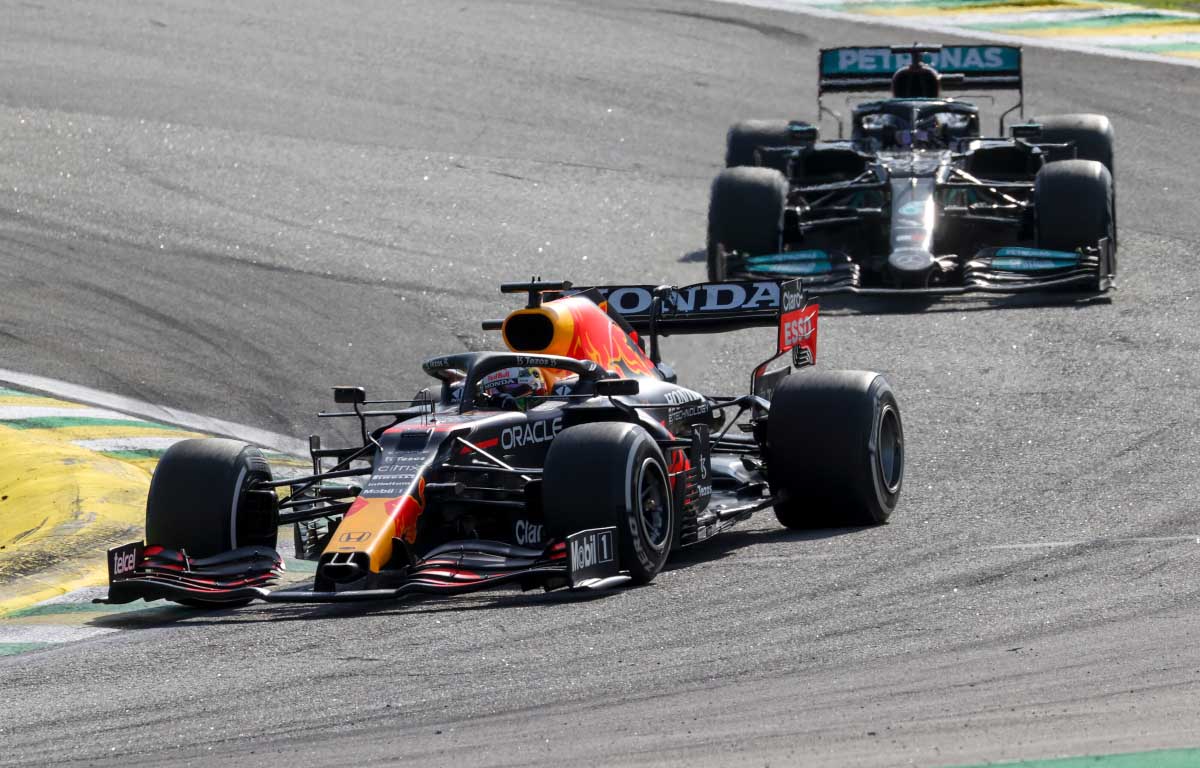 Stefan Johansson has tipped Red Bull as the team most likely to master Formula 1's heavily-revised regulations for 2022.
Teams are at the point of finishing off their all-new cars, ready to be rolled out for the first time in front of their competitors when what is officially being described as a 'pre-season track session', rather than testing, takes place in Barcelona from February 23-25.
The aim of the new rules is to produce closer, more exciting racing with a greater number of overtaking manoeuvres, and also to potentially shake up the order with different teams and drivers being able to challenge for race wins and championships.
But Johansson, who started 79 grands prix between 1983 and 1991 for teams including Ferrari and McLaren, is sceptical that a sea change among the front-runners will occur – and thinks Max Verstappen, the Drivers' World Champion, can enjoy another excellent campaign.
Finishing touches 😉 It's 𝗖𝗮𝗿 𝗟𝗮𝘂𝗻𝗰𝗵 week 🙌 #RB18 pic.twitter.com/ooCmyZTuS0

— Red Bull Racing (@redbullracing) February 7, 2022
"Had the rules remained the same for next season, I think the grid would be even tighter," said the 65-year-old Swede in his blog.
"I keep saying it but the easiest way to even up the field and get close racing is rules stability. Eventually the smaller, less well-resourced teams will catch up. We've seen that many times over the years.
"But as soon as the rules change, you'll have one, maybe two teams that have the resources and talent to get it right out of the gate. The rest spend the next three years catching up again.
"I'm worried we will have the same scenario again. My gut tells me that with the drastic changes in aerodynamics for next season, Red Bull will probably be the team that gets closest to where it needs to be the fastest."
Although he did not mention him by name, Johansson appeared to be alluding to the presence of design guru Adrian Newey in the Red Bull team as a major reason for fancying them to 'ace' the new regs.
But the concern has also been expressed in some quarters that with Red Bull and Mercedes having to put plenty of their attention on last year's championship battle as 2021 progressed, that may have diluted the focus on developing their 2022 contender.
"When Ferrari turn up with the fastest car and smash us out of the park at the first race then you'll have to say it probably did [compromise us]," Red Bull team principal Christian Horner said towards the end of last season.
"But I think we've all known big regulation changes are coming for 2022 and we've applied our resource accordingly.
"We will only see when we come back with completely new cars. They look different, they will feel different, they will drive differently – and who's got it right, who's got it wrong? It all starts again."
Red Bull RB18 has been 'given the all-clear'
Red Bull's RB18 has been given the all-clear after reports that it failed an FIA crash test