'Red Bull strategists make everyone else look stupid, especially Ferrari'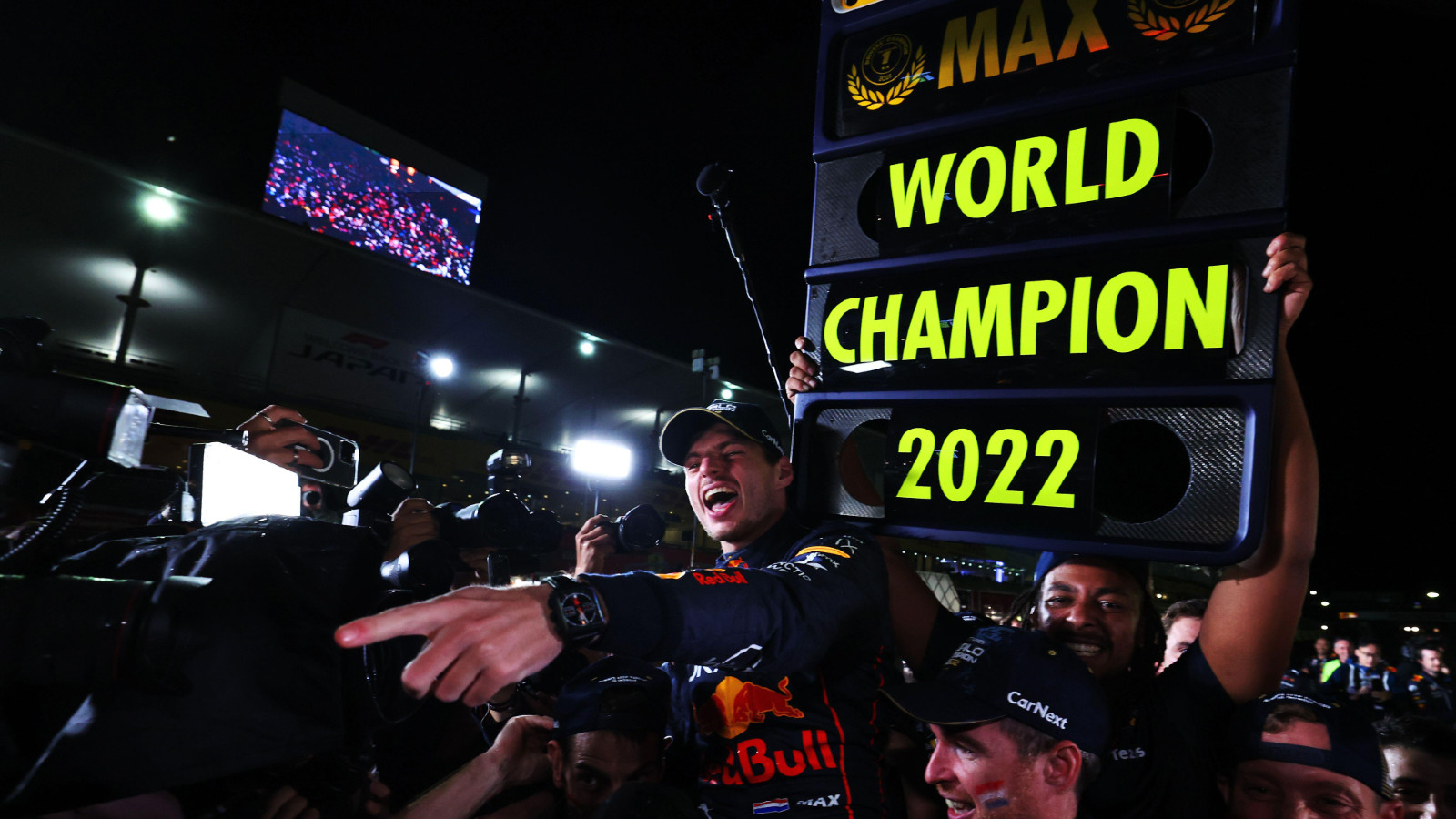 Juan Pablo Montoya believes Red Bull should pay more attention to Mercedes than Ferrari this season, after all Ferrari's strategists seem to be no match for Red Bull's team.
Last season was, at times, a tale of two strategy teams, Ferrari's wrecked by blunders and Red Bull's praised for inspired calls.
In a season littered with errors, arguably the most glaring on Ferrari's list was the decision to send Charles Leclerc out on full wets on a dry track in qualifying for the Sao Paulo Grand Prix.
"Beautiful, f***ing beautiful," was the driver's assessment.
On the Red Bull side came principal strategy engineer Hannah Schmitz's call to make a late tyre change when Max Verstappen lined up P10 on the Hungarian Grand Prix. He won the race.
"Today, I think Hannah, our strategist, was insanely calm," said the Dutchman. "Yeah, she's very good."
And that's why Montoya says Red Bull should pay closer attention to Mercedes this season.
"Absolutely," he told Motorsport.com. "If I were Red Bull I would look more at what Mercedes will come up with than what Ferrari will come up with."
PlanetF1.com recommends
Mercedes give fans rare insight into how F1 pedals and drinks system work
F1 pundit on why Charles Leclerc is under more pressure than Max Verstappen or Lewis Hamilton
What are F1 teams permitted to do with their cars on 'filming day' shakedowns?
Left asking 'Who the hell is making these decisions?'
Brazil was just the last in a long line of strategy blunders from Ferrari's pit wall.
The Scuderia's strategists got it wrong in Monaco, putting Leclerc onto intermediates when it wasn't wet enough, again at Silverstone when they didn't pit him behind a late Safety Car and he fell from P1 to P4, and again in Hungary when they put him on the hard tyres that had no pace.
Montoya continued: "When I look at Ferrari's pit stops and strategies, I'm like, 'Who the hell is making these decisions?'
"It pains me to say that because I know how difficult it is to make decisions under high pressure. But if the person in charge of strategy doesn't make the right calls, then at some point you have to say, 'We have to get someone else.'
"But if the person responsible for the strategy is the right person, then they should be better supported in their work. In any case, something has to be done, because too many mistakes are being made."
Red Bull strategists make 'everyone else look stupid'
Ferrari's strategy blunders weren't helped by Red Bull's inspired calls.
While Ferrari's were being ridiculed in the press, Christian Horner had only praise for his team led by Schmitz.
"We've got a great strategy team here and back in Milton Keynes, Hannah Schmitz running the strategy on the pit wall today," said the team boss.
"We're all supporters of girl power. She's fantastic; the whole team is. It's not just about one person."
Montoya added: "Do you know what the problem is? Red Bull is so good strategically that compared to them everyone else looks stupid.
"It's not that the others don't know what they're doing, it's just that Red Bull is much, much better at determining the right strategy and successfully executing that strategy.
"And if it ever happens that they make a wrong decision, they know how to play it in such a way that it still works out well for them.
"And if the others make a good decision, they make an even better one. So yeah, how are you going to beat that?"
Fred Vasseur's warning for Ferrari's strategy team
New Ferrari team boss Fred Vasseur has already told the media heads won't roll before the start of the season, in fact there's unlikely to be any major changes for at least a few months.
"We are in the process to review everything," he said. "It's a bit short notice for me, but we'll have to do some improvement.
"It would be arrogant from my side to take action on the technical organisation after two weeks.
"We have discussions to try to understand how we could improve the system, what could be the weakness of the system and to try to do a better job.
"But it's more continuous improvement. Big changes from my point of view wouldn't make sense.
"I trust the guys in place. I will try to do the best for them also, and to put them in the best condition to do the job."
But, he warned his strategists, "then it will be time, after a couple of weeks or months, to take action if it's not working."