Red Bull streak finally ends as George Russell 'lets Mercedes down' – F1 news round-up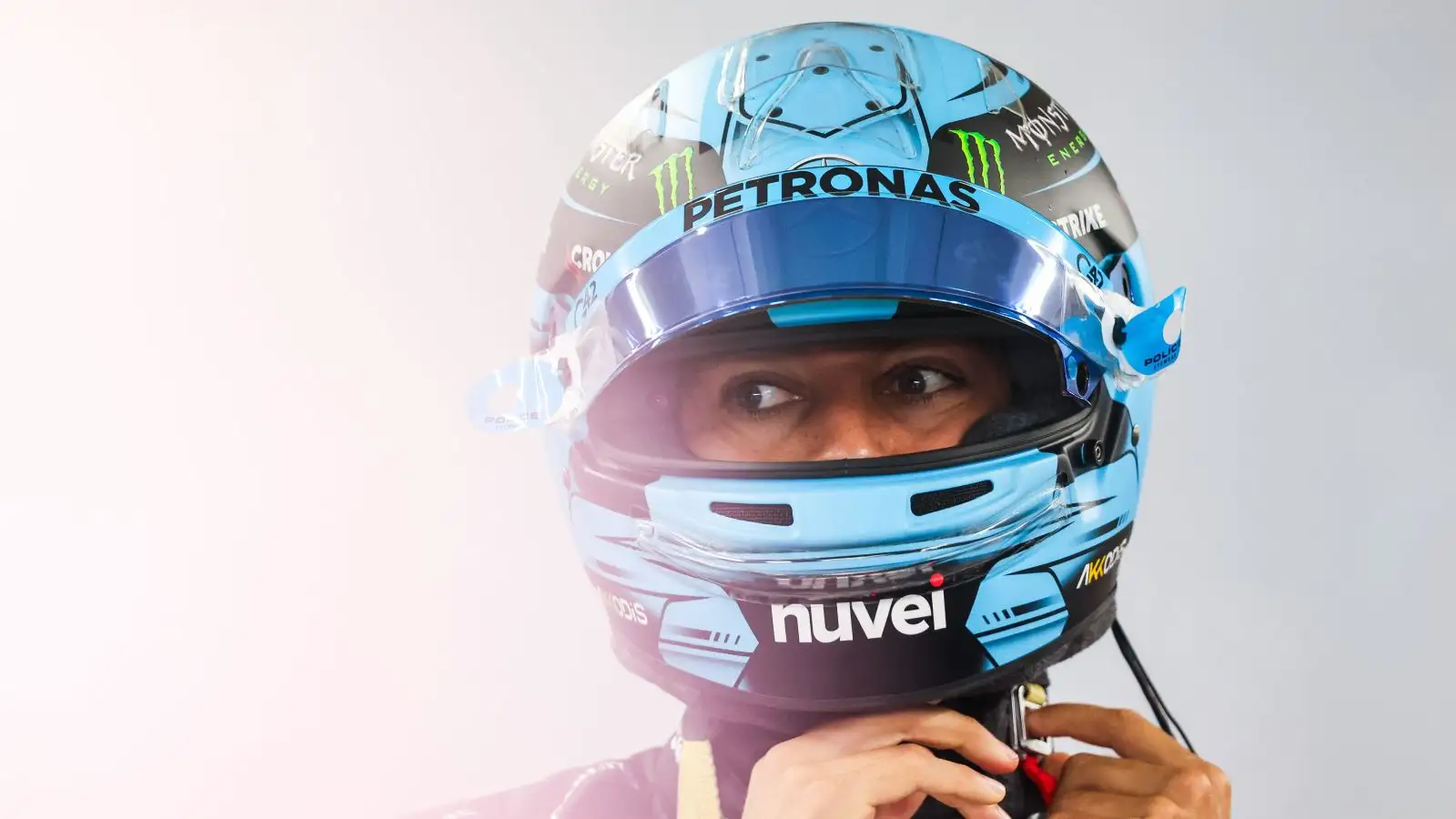 George Russell ended the Singapore Grand Prix with his Mercedes in the wall on an evening where Red Bull's winning streak was busted.
It was Carlos Sainz though who had the honour of ensuring Red Bull's winning run ended at 15 races, with Russell left hanging his head in shame as his push for the win faded into retirement.
All this and plenty more to get through, so let us bring you up to speed with the key headlines from race day in Singapore…
George Russell lets himself and Mercedes down
With Sainz controlling the pace out front, Russell was the driver in prime position to snatch victory for himself, almost doing so by inspiring Mercedes to roll the dice on a switch to medium tyres.
Russell and team-mate Lewis Hamilton soon caught and passed Charles Leclerc, then homing in on Lando Norris and Sainz to fight for the win, but Russell's hopes went up in smoke on the final lap when he clipped the wall and slammed into the barriers at Turn 10.
"No words, to be honest," an emotional Russell told Sky Sports F1 after the race.
"I feel like I let myself down and the team down."
Read more: George Russell's podium hopes end in dramatic last-lap crash in Singapore
Toto Wolff to comfort not criticise George Russell
Understandably, Wolff was also not in the best of moods after Russell's drama, allowing Ferrari to narrow Mercedes' buffer in P2 in the Constructors' Championship to 24 points.
Wolff though did not see value in reading Russell the riot act for his error post-race.
"Yeah absolutely," Wolff told Sky F1 on the suggestion of being a comforting presence for Russell.
"The driver, you're devastated in such a moment, and that's exactly what I'm going to do."
Read more: Toto Wolff chooses between comfort or criticism after George Russell Singapore shunt
PlanetF1.com recommends
F1 Driver of the Day: Who has won the award in F1 2023?
F1 fastest lap: Which drivers have won the most fastest lap points in F1 2023?
Charles Leclerc cannot mask disappointment as supporting act
Sainz continued his one-lap heroics on Saturday by making it back-to-back poles, and it seemed like from Lap 1 in Singapore, Leclerc's job was to protect his team-mate and the Ferrari victory.
Leclerc carried out his role, even bouncing back from a slow Ferrari double-stack where he was held in the pit box due to traffic, to just about hold off Max Verstappen on ailing tyres and secure P4.
Job done for the team then, but understandably, the driver not long ago spoken about as Ferrari's number one does not want to be playing second fiddle again.
"It's amazing but then, of course, I cannot hide my disappointment," said Leclerc of Ferrari's achievement to end Red Bull's unbeaten F1 2023 hopes, when speaking to Sky F1.
"Because on my side I wish I had done a better result today but in the end it was up to me to do a better job yesterday."
Read more: Charles Leclerc 'cannot hide disappointment' over supporting role to Carlos Sainz
Christian Horner on what 'completely screwed' Red Bull
It was starting to look very much like nobody would get the better of Red Bull this season, but after a shock Q2 double elimination, the runaway Championship leaders were unable to undo the damage come Singapore race day and keep that streak alive.
Red Bull gambled by starting on the hard tyres, but Horner revealed that the Safety Car, triggered when Logan Sargeant hit the wall on Lap 20, could not have come at a worse time for them.
"The lap that the Safety Car came out in was probably strategically the worst possible lap for the strategy that we were on, because it gave the cars ahead of us a free stop," said Horner.
"The Safety Car completely screwed it for us."
Read more: Christian Horner pinpoints what 'completely screwed' Red Bull in Singapore GP
Sebastian Vettel's verdict on Max Verstappen-Lewis Hamilton comparisons
Verstappen will be out to get Red Bull right back on track with victory in Japan as he homes in on a third World Championship in as many years.
He has taken over from Hamilton as the dominant force of Formula 1, though Vettel, who himself enjoyed an era of dominance from 2010-13, winning four titles in a row, said it is impossible to compare such eras.
"You cannot compare Max to Lewis, there's not one formula, one recipe to success," Vettel told Sky F1.
Read more: Sebastian Vettel explains why Max Verstappen and Lewis Hamilton cannot be compared