Red Bull succession plan needed as Franz Tost outlines retirement objective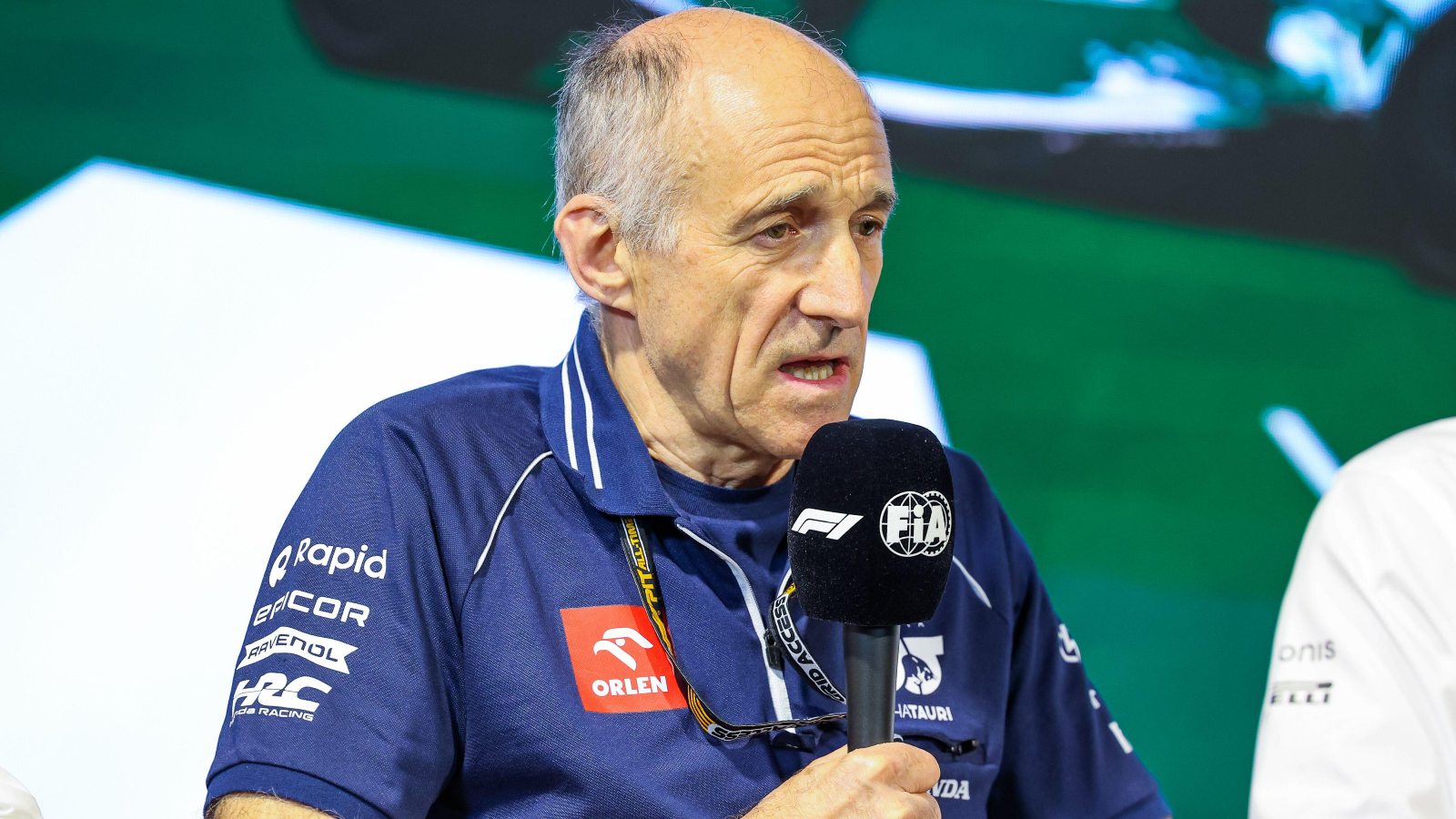 Franz Tost has said he has three years left in the sport as one of the longest-serving F1 team bosses looks to retire.
Behind Christian Horner, no current team boss has been on the grid for longer than Tost has who joined Toro Rosso in 2005 following the takeover of Minardi.
But having turned 67 in January, Tost has put a loose timeline towards the end of his Formula 1 career which first started when he followed Ralf Schumacher to Williams in 2000.
The career of Tost at AlphaTauri is one of the longest stints in F1 history but his face will only be present in the grid for a maximum of two more seasons after he declared he will not be on the pit wall when he turns 70.
"I don't have that [exact date]," Tost told the Dutch magazine FORMULE 1. "But what is 100 percent certain: at the age of 70 I am no longer at the pit wall. I can already tell you that."
"Before I turn 70, it's really done. Then I go back to Austria and finally go skiing again. I haven't skied in three years now because I don't have the time. What is the best time to ski? February and March. But then I am always busy working: we are working on the new car, testing and now with races in Bahrain, Jeddah and Melbourne."
Tost is a native Austrian but the team has been based in Faenza, Italy since its conception. The 67-year-old is confident he will find something to do once he departs from the pit wall for the final time but a more pressing question is what comes next for Red Bull and their sister outfit?
Having to appoint a team principal is not a situation Red Bull have found themselves in for almost two decades and unlike Mercedes, there does not seem to be a natural line of succession.
PlanetF1 recommends
Verstappen camp reportedly not happy with Nico Rosberg's critical comments
The next five Fernando Alonso landmarks after 100th F1 podium
Who are McLaren's new tech chiefs following James Key's departure?
It is perhaps the lowest moment of Tost's tenure currently with AlphaTauri continuing on from a disappointing 2022 in which they finished P9 in the Constructors' Championship.
Speaking ahead of the Saudi Arabian Grand Prix, the Austrian was critical of his own engineers, saying he no longer trusts them after winter development predictions turned out not to be accurate.
"Unfortunately, I think it's currently the performance level of the car, because we expected a much better car," Tost said.
"We have to do a lot of things to make the car faster and especially on the aerodynamic side.
"There are different programmes going on, but the engineers tell me that we make some good progress, but I don't trust them anymore. I just want to see the lap time because this is the only thing which counts.
"Too little downforce. Not enough downforce, therefore the car is unstable under braking, overheating the rear tyres, washing-out at the apex, bad traction. Everything what you need to do a good lap time."